Inactive Ad
---
The ad you requested is no longer active, however you may be interested in some of the following Piper Pacer/Tri-Pacer/Colt ads:
displayAdsHomeRecent
---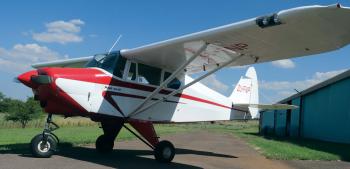 Engines: TSN: 1221 Time Remaining: 780 Hours, 150HP Props: TSN: 661 Fixed, Time Remaining: 340 Don't miss the chance to own this aircraft. Click
here for more details.
.