Inactive Ad
---
The ad you requested is no longer active, however you may be interested in some of the following Piper Saratoga ads:
---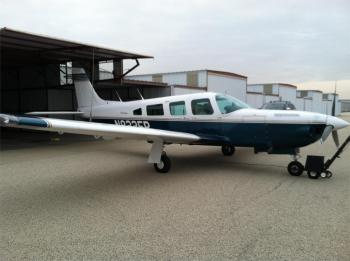 AKC Aviation is proud to present this Midwest Based Piper Turbo Saratoga that will be delivered with all new or overhauled components Firewall Forward including Engine, Turbo and New Propeller as well as a Fresh Annual. It will be Beautiful once finished! Come and look it over while it is in the shop. Airframe: Total Time: 4658 Engines: Engine Manufacturer: LYCOMING Engine Notes: New Factory ...
...more
.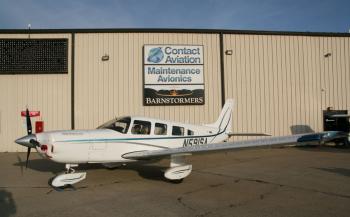 1981 Piper Saratoga, 3272TT, 8907 SMOH, 10631 SPOH, 6 Seats, New Paint & Interior 2001, IFR! Airframe: TTAF: 3272 Engines: 890 SMOH Props: 1063 SPOH Turbo Charged 3 blade prop Gami Fuel Injectors LoPresti Turbo Plus Intercooler plus new cowling Cleveland Wheels & Brakes Reiff Turbo XP Engine Pre-heater Micro Dynamics Wing Vortex Generators on the wings and the elevator Poli...
...more
.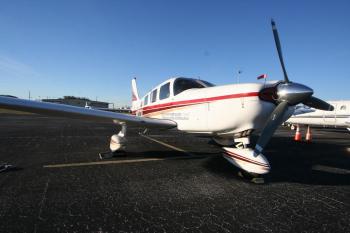 Super Low Time Saratoga (Fixed Gear) with Only 2815 TT 303 Since Factory OH, ADSB, Dual Garmin 430 GPS, HSI, Garmin Transponder, Excellent Leather Interior (Club), 3 Blade Prop, Complete Logs, Always US reg, Airframe: Only2815 Total Time Since NEW Engines: Only 303 Since Factory Overhaul Lycoming 2016 IO-540K1G5 SN L 15275-48 Props: 25SPOH 3 Bladed Prop...
...more
.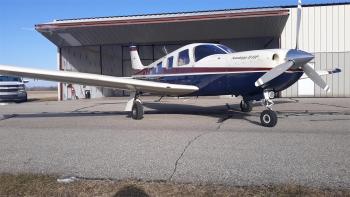 1999 Saratoga II HP - Garmin 500, 750, 345 w ADSB, 500 SFRM, NDH, Air Conditioning, JPI 730, $309,000.00 Airframe: 3425 Hours SNEW No Damage History, Hangared, Complete Logs Useful Load 1,147.04 lbs. Engines: 500 Hours SFRM on a 300 HP Lycoming IO-540-K1G5 done 02/06/2014 Props: 85 Hours SPOH on 3-Blade Hartzell Prop w Polished Spinner...
...more
.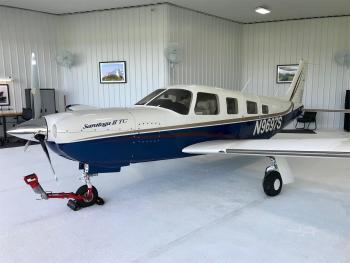 No Damage History Corporate Aircraft In Excellent Condition. Always hangared and professionally maintained. 400 hours since top and prop overhaul, TKS Full De-Ice, Glass Panel, and Factory Air Conditioning. Airframe: Total Time: 1585 Engines: Engine 1 Time: 400 STOH Props: 400TT Since Overhaul...
...more
.