Inactive Ad
---
The ad you requested is no longer active, however you may be interested in some of the following Piper Saratoga ads:
displayAdsHomeRecent
---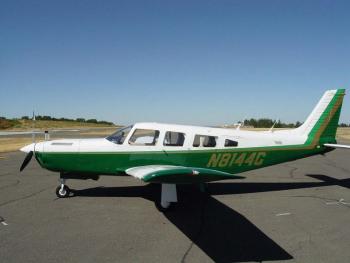 Aircraft Total Time: 4583 Engine Time: 148 Hours SMOH (2017) Propeller Time: 148 Hours SPOH (Hartzell three blade) Annual Due: December 2021 Useful Load: 1270 Lbs...
...more
.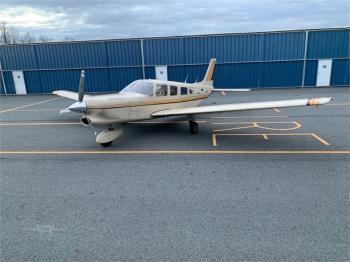 Highly sought-after 1980 Turbo Saratoga Fixed Gear - 3,648 TT, 155 SMOH by Penn Yan Aero, Altimatic IIIC Autopilot, GPS, ADS-B Compliant, Graphic Engine Monitor, 3-Blade Propeller, Club Seating, Deluxe Refreshment Bar, 1310 Pound Useful Load! Airframe: Total Time: 3,648 Engines: Engine Overhaul was accomplished at Penn Yan Aero - (May of 2016) Props: The Propeller Overhaul was compl...
...more
.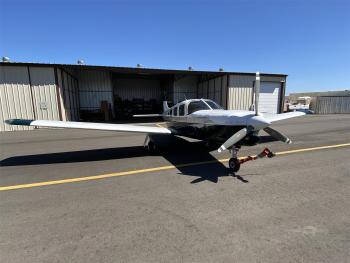 Clean Piper Turbo Saratoga, Engine SMOH:1450.2, Prop TT:650, TTAF:5039.1, Last Annual Finished in july 2020, Pitot Static complete 04/19, ELT Due 2022. Equipped with com 1 GNS 750, com 2 GNS 650, GTX 345 Transponder, King KX55 HSI with Slaving, KFC 200 AutoPilot, Garmin Flight Stream 510(BT Connectivity), Digital Yoke Clock, Fac Air Con, PMA450A Audio Panel with BT, 6 place EGT/CHT Digital Engine ...
...more
.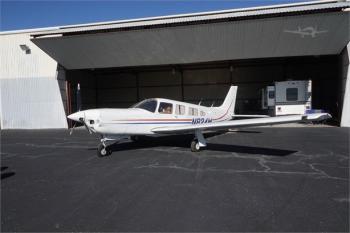 1982 Turbo Saratoga SP – 3556 TT, 1661 SFOH, TruTrack Vizion Autopilot System, Aspen PFD, Garmin GTN-750 GPS, ADS-B Compliant GTX-330ES, WX-900 Stormscope, JPI Graphic Engine Monitor, Turbo Plus Intercooler, Factory Air-Conditioning, Vortex Generators, Rosen Sun Visors, Horizon Digital Tach, Club Seating, New Paint in 2019! Airframe: Total Time: 3,556 Engines: 1,661 Hours Since Lycomi...
...more
.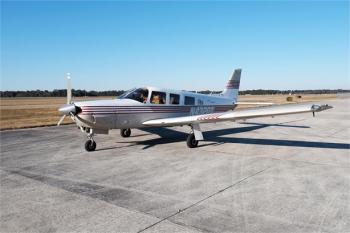 1988 Piper Saratoga SP. 3836 TTAF, 1903 SMOH Engine, 617 SMOH Prop, IFR Equipped, Garmin 430, King KFC-150 AP, Factory Air Conditioning. ADS-B Out Contact us for digital logs. Airframe: Total Time: 3,836.8 1,268.53 lbs. Useful Load Engines: Model: Lycoming IO-540-K1G5D Serial #: L-23801-48A Time: 1903.8 TBO: 2000.0 Overhauled: 2/6/2009 Overhauled By: Western Skyways INC. Props: M...
...more
.
1/7th Share – Hanover, VA (KOFP). Well maintained Piper Saratoga. This Aircraft is equipped with a Garmin GTX 750 WAAS and a Garmin 345R Transponder with ADSB in and out. Other upgrades include an Aspen 1000 display and Insight G4 Engine monitoring system. Airframe: Total Time: 3970.0 hours Flight Rules: IFR Number of seats: 6 Damage History: Aircraft had deer strike in 2015. Prop and eng...
...more
.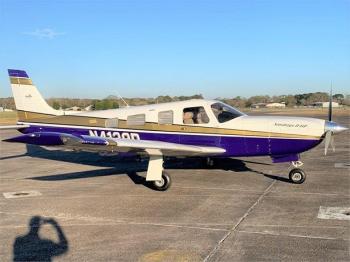 1999 Saratoga HP – 3011 TT, 1090 SFOH, 342 SPOH, STEC-55 Autopilot, Altitude Pre-Select, HSI, Dual Garmin 430W GPS, Garmin Aera 660 GPS, DME, WX-950, Garmin GTX-345 ADS-B Transponder, JPI GEM, Co-Pilot Instruments, Factory Air-Conditioning, and Club Seating! Airframe: 3,011 Hours Total Time Since New Engines: 1,090 Hours Since Lycoming Zero-Time Factory Rebuilt Engine – (April, 2010) ...
...more
. FL, US
$100,000 Fractional Ownership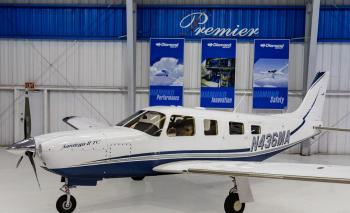 THIS IS A FRACTIONAL SHARE OFFERING. Aircraft based at Witham Field, Stuart, FL. Always hangered. There are four partners and one is leaving. EXCEPTIONALLY GOOD! Airframe: TTAF: 1575 Engines: Time: 1575 300 HP TC Lycoming Props: Time: 75 ...
...more
.