Inactive Ad
---
The ad you requested is no longer active, however you may be interested in some of the following Piper Twin Comanche ads:
---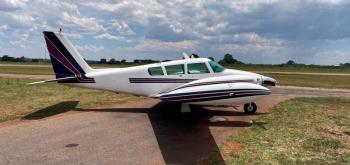 Engines: SFOH: 670-814 SFOH: Left (2002), Right (2001) Props: TSOH: 10/10 TSOH (27 Mar 2018) Don't miss the chance to own this aircraft. Click
here for more details.
.