Inactive Ad
---
The ad you requested is no longer active, however you may be interested in some of the following Piper Arrow ads:
displayAdsHomeRecent
---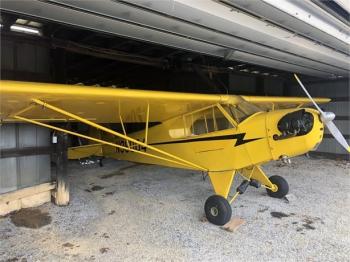 Airframe: Total Time: 1,394 65HP Stock Cub Engines: Time: 372 SMOH TBO: 1800 Don't miss the chance to own this aircraft. Click
here for more details.
.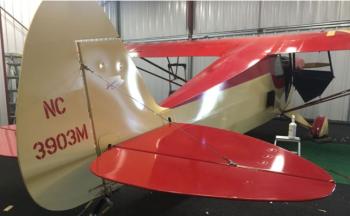 PA-12 Super Cruiser 1947 N3903M. Original ground up restoration completed by professional restorer Eaton Aviation. Total time 2802 hours. Airframe 2.0 hours since complete restoration.. Original 0235-C1 engine 2.0 hours major overhaul. Engine has all new parts except case and connecting rods. Airframe has mostly new components. This is a museum quality and airshow quality restora...
...more
.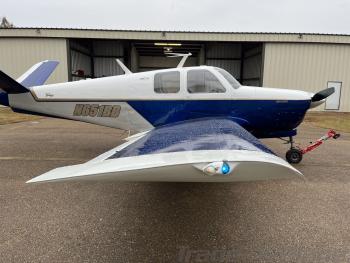 I have the logs digital. 1950 Beechcraft bonanza B35 TT 7346, TSMO 137, TSTO 0 Last annual performed 8/12/22, Prop AD complied with March 2023 New seats and side panels from Airtex Products Inc. Low time Continental E225-8 engine installed with overhauled cylinders from J&J Air Parts Inc. New magnetos, New hoses, New engine mounts, New harnesses, New aft baffle, New mufflers, new stainles...
...more
.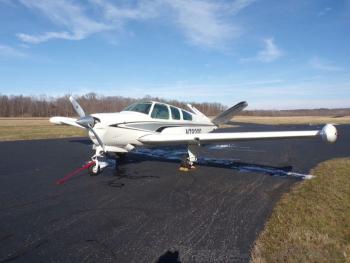 Airframe: • Aircraft Is In Excellent Condition • Tach Time 2851.0, Total Time 2851.0 Engines: • Continental IO-520-BA • Total Time 2610.5, Time Since Major Overhaul 140.5 Props: • McCauley 2P36C23-P-F-G • Time Since Major Overhaul 138.2...
...more
.
New Mexico Classic Comanche 250 TTAF: 2,307. TTSFRM: 1,115. TTSPOH: 307 NDH. Based in New Mexico for the last 22 years. Always hangared. Professionally maintained. Original interior, good. Paint good. 90 Gallons PS Engineering 450B audio/marker and sound system, blue tooth to phone and tablet 4 person intercom Garmin GTN (Garmin Tough Navigator) 650 Navigator GPS/WAAS/NAV/COM G...
...more
.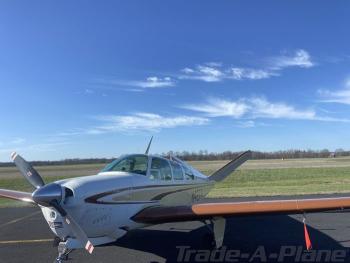 This airplane has been owned by the same owner for around 20 years. N427T is a great example of classic Bonanza. Annual 3/5/2023. NO DAMAGE all logs since birth. All logs are in digital format and can be available for viewing upon request. Airframe: TTAF: 4285 Engines: Time: 1347 SMOH IO-470-N comps 1.74 2.76 3.74 4.74 5.78 6.72 new mufflers less than 20 hrs ago. Props: Time: 4283 ...
...more
.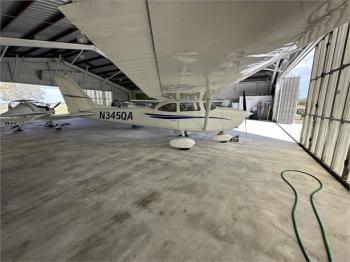 Low time Only 4186 TT, 649 SMOH, NEW Paint and New Leather Interior, Garmin GPS COM, Digital Nav/Com with GS, Complete Records, Getting Fresh Annual now. Hangared in Central FL. Airframe: Total Time: 4,186 Engines: 649 SMOH Cont 0-300D SN35914 ...
...more
.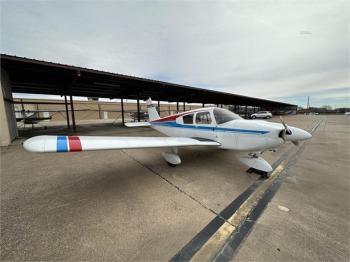 Very Clean Cherokee 180 Hangared in Dallas Texas. Narco IFR with King KLN-90 GPS, Complete records, ADS-B, Ready to fly. Airframe: Total Time: 4,017 Engines: 1394 SMOH Overhauled in 1994 NEW VAC Pump NEW Electric Fuel Pump New Mechanical Fuel Pump Compressions Last Annual 1.) 77 2.) 73 3.) 77 4.) 78 ...
...more
.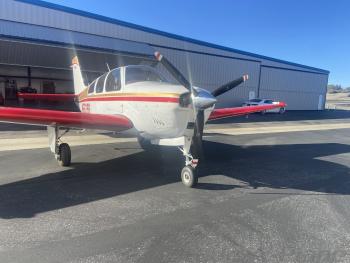 1966 BEECHCRAFT BONANZA-Top of the line Aircraft with updated state of the art Avionics. Low time engine and prop. Complete new interior by an Oshkosh award winning shop. Aircraft has always been hangared with no damage history or corrosion issues. Highly upgraded Beech Bonanza. 5700 Total time. 325 SMOH engine and propeller. All Garmin Panel, STEC 55X autopilot, JPI 930 certified primary engine m...
...more
.
CA, US
$115,000 Priced Reduced! OBO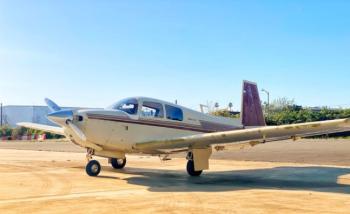 PRICE REDUCED.....MUST SELL DUE TO MOVING......Very Special and one of a kind Mooney M20E Super 201 No Accidents or Damage history what so ever Almost everything was checked and upgraded, it flies fast and true, cruises at 160+ kts while sipping 8.5 to 9.5 GPH Very Comfy airplane for long XC, 86 Gallons of fuel will give you the freedom of more flying without the worry and the short fueling stops....
...more
.
FL, US
$65,000 OBO or Trades Welcomed
Great flying comfortable, efficient and fast 4 place IFR cruiser. AFTT 4234 SMOH 2244 STOH 472 (compressions all cylinders 78 or higher), Prop SNEW 530 non AD prop. Recent Annual 8/22, full original logs from day 1 available digital also. 1066 lbs useful load. Manual Gear Midbody Mooney, Functional Mooney Positive Control System wing leveler, ADSB Out. Is flying regularly so times will change. Air...
...more
.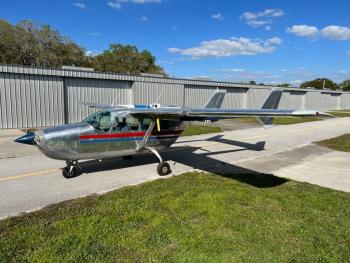 HERE IS A 1967 337B AT A VERY AFFORDABLE PRICE. THE NORMALLY ASPIRATED 337S ARE GETTING HARD TO FIND. COMPARE THIS TO A CEESNA 182 FOR $$135000 NO COMPARRISON! THIS HAS ONLY 1900 TOTAL TIME!!!!! 500 AND 800 ON THE MOTORS AND 90 ON THE PROPS. AND IT HAS A CENTURY 200 AUTOLPILOT. NO CORROSION. THIS WILL SELL FAST……. 3000 Total Time since New 500 SMOH Front ...
...more
.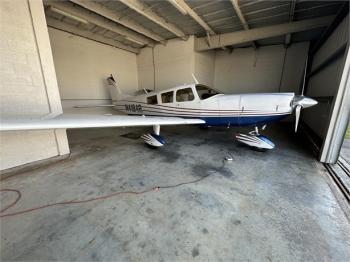 Scott Macdonald Aircraft Sales is pleased to present this 50% ownership solution in a Cherokee Six 300 based in the Palm Beaches. This is a rare opportunity to purchase one of the most popular make and model aircraft with 1/2 the operation costs! Airframe: Total Time: 4,850 Engines: Time: 680 SMOH TBO: 2000...
...more
.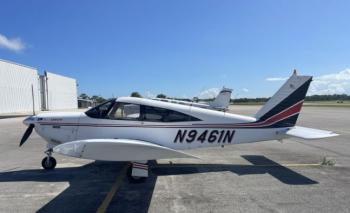 Priced to sell since our kids moved on to the airlines. 1969 Piper Arrow II PA-28R-200, 7676 TT, 1266 SMOH (02/2014), 1266 SNEW Prop (03/2014). Fully IFR with great avionics: Garmin 650, Dual G5s, ADS-B In/Out, top of the lien transponder. Awesome Time Builder and Cross Country aircraft. We totally babied her with no touch and go training. Just passed a fresh annual 1 March 2023. Both...
...more
.