Inactive Ad
---
The ad you requested is no longer active, however you may be interested in some of the following Piper Navajo / Chieftain / Mojave ads:
displayAdsHomeRecent
---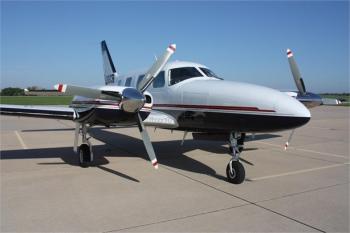 LOW TIME Navajo with Factory Air Conditioning Factory ICE protection, King MFD, King KLN-94 GPS, Dual King KX-155, Clean Cabin Class Twin Airframe: Total Time: 3,440 Engines: Time: 788/886 SMOH Props: Time: 1241/1241 ...
...more
.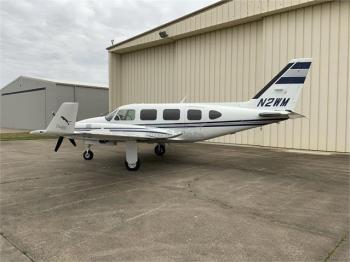 Super Clean Corporate Panther Navajo Features NEW GARMIN GTN750/650WAAS GTX345 ADSB In and Out, Full De Ice, Air, Heater, Complete Records, Factory Remans Impeccable Records Same Pilot since 1987. MUST SEE Airframe: Total Time: 12050 Engines: Time: 1000/1000 TBO: 1800/1800 Props: 4 Blade Qtip Colemill Panther Props...
...more
.

This is a very Nice Pressurized Navajo with Low Total Time and Very Low Engine Times. $75,000 was just Spent Overhauling the Right Engine. Engines: SMOH Left/Right: 220/10 Props: TSOH Left/Right: 424/424...
...more
.

PIPER PANTHER CHIEFTAIN '74. Winglets, VG's, Q-tip props, Intercoolers, increased gross weight. Crew/Cargo doors, lockers, 235 gallons, new paint, clean leather. Fresh O/H on Garmin 430, Sirius WX on MFD MX 20, Stec 65 w/ yaw, FD, AC, tables, potty, wingtip/nose lights. 1100/1100 smoh (1800 TBO), 25/25 s/prop IRAN L/R. New turbos, exhausts, hoses, more. Functional, safe and flying regularly. ...
...more
.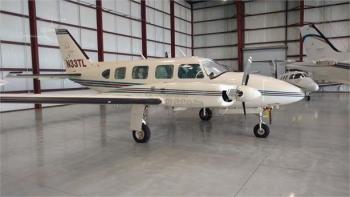 50% Partnership based in Stuart FL, Aircraft is hangared, Crew Services are available, This is a Turn Key Aircraft Airframe: Total Time: 5930 Engines: Time: 1473/115 SMOH ...
...more
.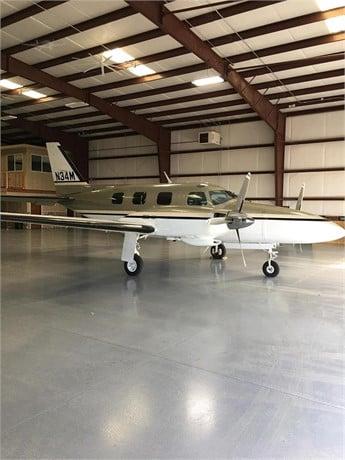 This aircraft has a 1,330 pound payload with full fuel! The airplane best comfort zone is 18-24,000 feet-it's happy there The P-Navajo is the heaviest and most powerful piston Piper ever built! It was intended for the corporate community and makes an excellent personal, family, and business airplane. Takeoff power at 425hp is 46 inches m/p and 2,133 propeller RPM=3,300 engine RPM, the so...
...more
.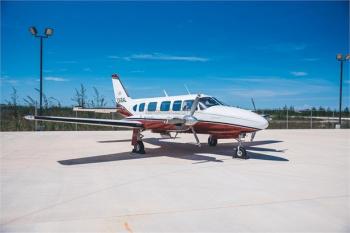 1979 Piper Chieftain for Sale, Aircraft will be in Florida in the next few weeks. Airframe: Total Time: 9,950 Engines: Time: 732/1703 SMOH TBO: 1800 Props: Time: 1007/1007...
...more
.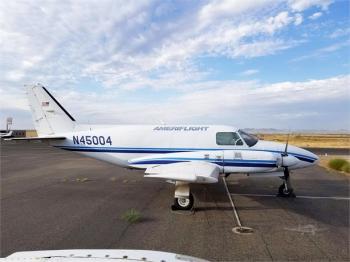 Cargo Configured. FASTProp DeIce. ADS-B. Multiple Aircraft Available. Airframe: Total Time Since New : 20,096.2 Hrs. Total Cycles Since New : 24,754.0 Date of Last Maintenance : 4/23/2019 Engines: Make/Model : LYCOMING TIO-540-J2B TBO : 2,100 Hrs. ENGINE 1 ENGINE 2 Serial Number : RL-5989-61A L-2542-68A Total Time : 6,786.2 6,911.9 Total Cycles : 6,809.0 7,574.0 ...
...more
.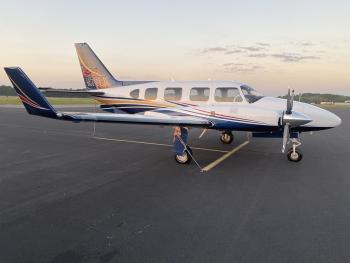 Coming Winter 2020 Another LOCK & KEY Navajo By Mike Jones Avionics and Maintenance Considering Purchasing a New Single or Twin Engine Aircraft? You Might Want To Consider The Ultimate Navajo!!! The LOCK & KEY Navajo by Mike Jones is a totally renovated Piper Navajo from nose to tail to Incredible Standards!!! It looks like, feels like, and flies like no other Navajo in the world!!! Order ...
...more
.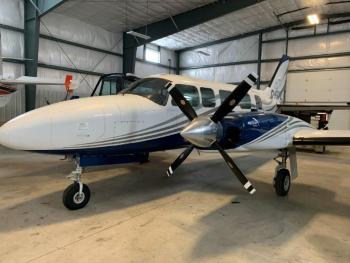 Airframe Total Time: 7375 Hours Engine Time: Left 1715 SMOH Right 1898 SMOH Prop Time: Left 145 SPOH (Aug 2019) Right 145 SPOH (Aug 2019)...
...more
.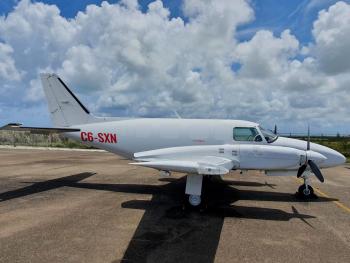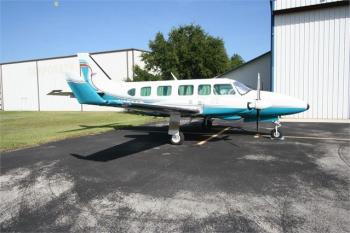 Very Clean Low Time Chieftain 7574TTSN , Colemill Winglets, BLR VG Gross Weight Increase, Intercoolers, NEW PAINT 2021 GARMIN Panel 530W, 430W, GTX-330ES, GMA 347, EX500, RDR, Clean in and out Current Part 135 And maintained 135! Airframe: Total Time: 7574 Engines: 1759 Left Engine Since Lycoming Factroy Overhaul (2005) TIO 540 J2B (dual mag) SN L6962-61A 1759 Right Engine Since Lycom...
...more
.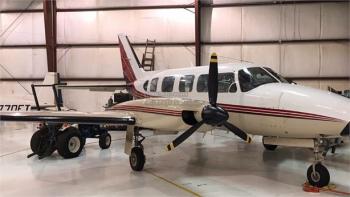 South Carolina Based Only 448/448 SFRM 376/376 SPOH, RADAR, Stormscope, KFC 200 AP/FD, IFR GPS, CREW DOOR/ CARGO DOOR, 10 Seats, Nayak Fuel System LR Fuel, FIKI, VG Kit Airframe: Total Time: 8,706 Engines: Time: 448/448 TBO: 1800 Props: 376/376 SOH...
...more
.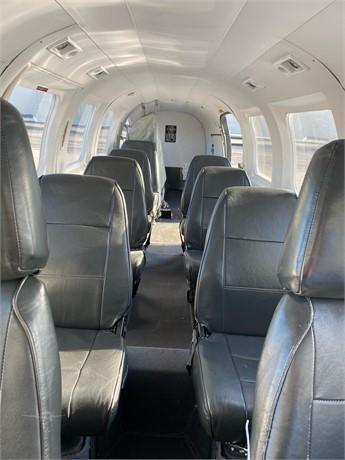 Buy with Confidence when you buy an airplane from the Navajo Experts! Pay now or Pay Later. Fresh Blueprint Engines. 3 Year Warranty! Fresh Annual by the Navajo Experts! All equipment and systems functioning as good or better as factory. A rare Navajo with a 9 seat configuration. Airframe: Total Time: 9,600 Engines: 0 SMOH by Blue Print Engines 3 Year Warranty Props: 0 SPOH...
...more
.