Inactive Ad
---
The ad you requested is no longer active, however you may be interested in some of the following Piper Navajo / Chieftain / Mojave ads:
displayAdsHomeRecent
---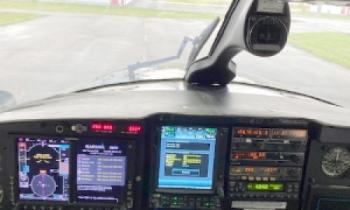 Airframe Time 7867 Engine S.M.O.H. LH 1074 RH 1074 TIO-540 A2B 310 HP (TBO 1800 HRS) Propeller S.P.O.H. LH 63 RH 63 "SINCE BRAND NEW", HARTZELL, BOTH O/H 2016 HC-E2YR-2BTF, DEICED...
...more
.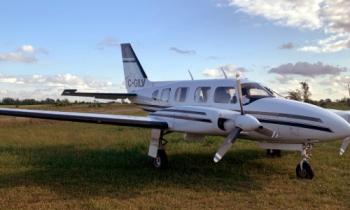 Airframe Time 10,830 Engine S.M.O.H. L-392.1 O/H 10/2014 R- 1301 O/H 03/1998 // TIO-540-A2C Propeller S.P.O.H. L-312.4, O/H 05/2016 R- HRS 390.8, O/H 09/2014, Hartzell HC-E3YR-2ATF...
...more
.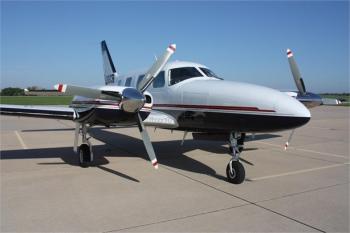 LOW TIME Navajo with Factory Air Conditioning Factory ICE protection, King MFD, King KLN-94 GPS, Dual King KX-155, Clean Cabin Class Twin Airframe: Total Time: 3,440 Engines: Time: 788/886 SMOH Props: Time: 1241/1241 ...
...more
.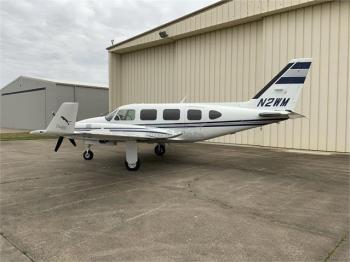 Super Clean Corporate Panther Navajo Features NEW GARMIN GTN750/650WAAS GTX345 ADSB In and Out, Full De Ice, Air, Heater, Complete Records, Factory Remans Impeccable Records Same Pilot since 1987. MUST SEE Airframe: Total Time: 12050 Engines: Time: 1000/1000 TBO: 1800/1800 Props: 4 Blade Qtip Colemill Panther Props...
...more
.

This is a very Nice Pressurized Navajo with Low Total Time and Very Low Engine Times. $75,000 was just Spent Overhauling the Right Engine. Engines: SMOH Left/Right: 220/10 Props: TSOH Left/Right: 424/424...
...more
.

PIPER PANTHER CHIEFTAIN '74. Winglets, VG's, Q-tip props, Intercoolers, increased gross weight. Crew/Cargo doors, lockers, 235 gallons, new paint, clean leather. Fresh O/H on Garmin 430, Sirius WX on MFD MX 20, Stec 65 w/ yaw, FD, AC, tables, potty, wingtip/nose lights. 1100/1100 smoh (1800 TBO), 25/25 s/prop IRAN L/R. New turbos, exhausts, hoses, more. Functional, safe and flying regularly. ...
...more
.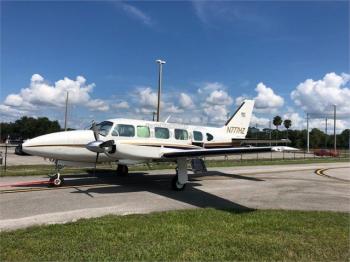 One of the Lowest time Chieftains available on the Market today!! Only 5606 TT 1076/1076 SMOH 8/8 SPOH, Full DeIce, Factory Air conditioning, 8 Place Executive Interior, Intercoolers Hangared, This Plane is priced to Sell Airframe: 5606 Total Time Since New Very Low Total Time for this Make and Model Engines: TI0-540-J2BD 1076 SMOH SN l3127-61A Props: HC-E-YR-2ALTF SN DJ10805A 8 S...
...more
.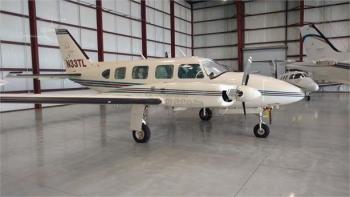 50% Partnership based in Stuart FL, Aircraft is hangared, Crew Services are available, This is a Turn Key Aircraft Airframe: Total Time: 5930 Engines: Time: 1473/115 SMOH ...
...more
.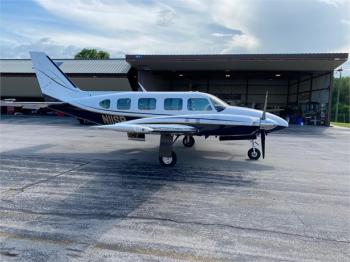 Airframe: Total Time: 6,842 Engines: Time L/R: 116/1668 SMOH Props: Time L/R: 116/2649 SMOH ...
...more
.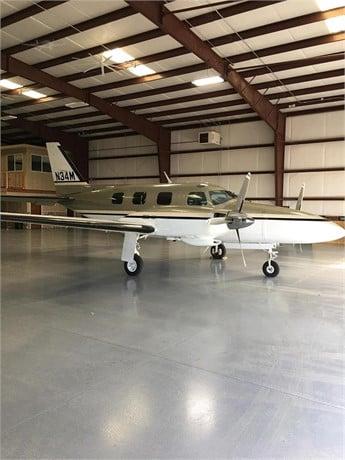 This aircraft has a 1,330 pound payload with full fuel! The airplane best comfort zone is 18-24,000 feet-it's happy there The P-Navajo is the heaviest and most powerful piston Piper ever built! It was intended for the corporate community and makes an excellent personal, family, and business airplane. Takeoff power at 425hp is 46 inches m/p and 2,133 propeller RPM=3,300 engine RPM, the so...
...more
.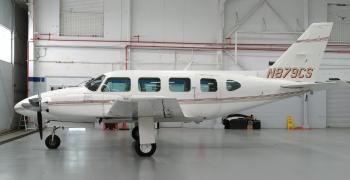 1977 Piper Navajo C, 7175TT, LE 50 SMOH (Columbia, 2020)/RE 600 SMOH, 175 SPOH, Aspen PFD, WAAS, ADS B, Partial Paint, New Wool Carpet, Overhauled Janitrol Heater And Electric AC (Keith), AP, Radar, Storm, Hot Props, See Flightaware for Real World numbers. Airframe: TTAF: 7175 Dual heated pitots, hot props, heated windshield, wing ice inspection light and NO BOOTS! Excellent maintenance his...
...more
.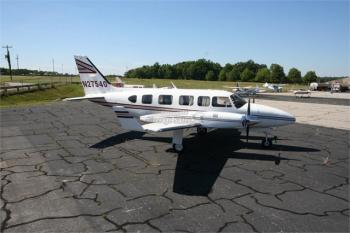 Panther Chieftain with only 778/778 SMOH on both Engines, Garmin GTN-750 Touchscreen, GNS-430W, GTX-345 ADSB (in&out) Color Radar, ASPEN Pro 1000 EFIS Display, Factory AIR and ICE, Super Clean Paint and Leather Interior, Hangared in South Carolina. Airframe: Total Time: 8990 Engines: Engine 1: Left Engine Right Engine Serial Number: L-1869-68A L-6661-61A TSOH: 802 802 Date of Overhau...
...more
.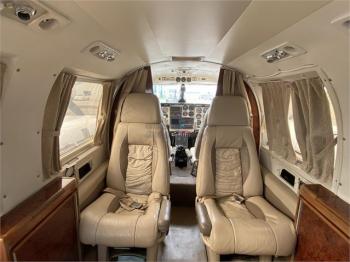 PANTHER CR with only 6591TT ZERO/237 SMOH 0/0 SPOH, Garmin 650 Touchscreen, GTX 345, ADSB in and out, Flight Max 750, STEC 55X Autopilot with Alt Preselect! Sharp Custom Paint and Leather, AC, Factory ICE Protection Airframe: Total Time: 6591 Engines: Time: 237/0 SMOH TBO: 1800/1800 Props: HC-C4YR-2 Four Blade Q Tip Props ZERO ON BOTH 2021...
...more
.