2018 Pipistrel Alpha Trainer
Reg # N206ZM
$110,000
Pipistrel's Alpha Trainer has been out since 2012 and is one of the best training aircraft available in the United States. This aircraft is an affordable light sport aircraft that performs for a fraction of the cost of similar aircraft. It has up to date modern avionics and Pipistrel simplicity, all systems are modular and easy to replace. It appeals to a broad range of pilots but is a fantastic fuel efficient light sport aircraft that is fun to fly. The aircraft uses less than 3.5 gallons per hour and cruises at 104 knots. It is extremely responsive which allows pilots to feel every aspect of the aircraft in flight.

The pictures are from the identical 205ZM which has already been sold. We will upload pictures of 206ZM as soon as possible.

Airframe:
TTAF: 100

Engines:
Rotax
Rated Power 80 HP at 5,800 RPM

Props:
Propeller Fixed Pitch Diameter 63'' 1620 Mm, It;s Fuel Efficient, 3.5 Gallons-4.5 Gallons Per Hour.
Pipistrel can build a aircraft to suit, aircraft can be VFR or IFR compatible. We also have used aircraft for sale or for a fleet. We can put Garmin or King equipment in any aircraft. We have new, used or barely used aircraft. Pipistrel avionics are modern and do not require upgrading like similar priced products. It is ADS-B compliant and has auto pilot and other necessary flight features.
Standard Fuel Capacity, Total 13.2 US Gal 50 Liters
Standard Fuel Capacity, Usable 12.7 US Gal 48 Liters
Standard Fuel Weight Full 79.4 Lbs 36 Kg
Fuel Flow at Cruise Speed 108 Knots (typical) 3.6 Gph 13.6 l/h
Standard Endurance at Cruise Speed 108 Knots (excluding 30 min reserve) 3.0 Hours 180 Minutes
Standard Range at Cruise Speed 108 Knots (excluding 30 min reserve) 324 NM 600 Km
Best Speed for Max Cruise Endurance 90 Knots @ 4900-5000 Rpm
Max Cruise Endurance 90 KIAS 3.6 Hours + 30 Min Reserve

Wing Span: 34' 6'' 10.5 M
Length: 21' 4'' 6.5 M
Height: 6' 9" 2.05 M
Wing Surface Area: 100 Sqft 9.29 M2
Vertical Fin Surface Area: 11.8 Sqft 1.1 M2
Rudder Surface Area: 4.8 Sqft 0.45 M2
Horizontal Stabilizer and Elevator Surface Area: 11.6 Sqft 1.08 M2
Aspect Ratio: 11.8

The Pipistrel Alpha Trainer is manufactured from state-of-the-art composites and has an empty weight 100 pounds less than most competitors' aircraft. This is one of the reasons why the Pipistrel Alpha Trainer can offer such good performance and economy.

The Pipistrel Alpha Trainer has a new wing design based on the already successful and proven Pipistrel Virus SW aircraft. With the redesigned wing the aircraft does not require airbrakes to land, further simplifying the cockpit controls for students. The new wings feature redesigned flaperons which now have 25° of flap travel making short field landings a breeze.

Durability in the training market requires careful planning, for this reason Pipistrel have chosen to supply the Pipistrel Alpha Trainer with extra heavy-duty seat fabric, the wheel spats are also removed from this aircraft meaning it's impossible for a student to break them getting in and out and in the unlikely event of a puncture the wheel can be replaced in around 2 minutes, again design features helping to keep the Pipistrel Alpha Trainer in the air and earning you money rather than being in the repair shop.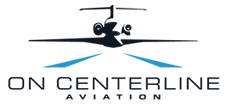 On Centerline Aviation
Denver,CO
Tell the dealer you saw this ad on
AircraftDealer.com