2022 ROBINSON R66
Reg # TBD
$869,400
Order your NEW 2022 R66 today! For the guaranteed best pricing on all Robinson products.

FINANCING AVAILABLE ON ALL ROBINSON PRODUCTS!

TRADES ACCEPTED!!!

Engines:
Rolls-Royce RR300 300 shp turboshaft derated to 270 shp for takeoff and 224 shp continuous
STANDARD AVIONICS & PANEL COM, Garmin GTR 225B with 15 Memory Channels, Cyclic Grip Control Standard Standard Transponder, Garmin GTX 327 with Remote Mode C Altitude Encoder** Standard Standard Eight-Hole Instrument Panel Standard Standard
Available in Robinson White with choice of solid trim color at no cost. Metallic colors extra.
Interiors are available in tan, charcoal, or gray.
STANDARD EQUIPMENT INCLUDES:

Hydraulic Power Controls Bladder Fuel Tank Cabin Heater and Defogger Removable Dual Controls Rotor Brake External Power Receptacle Eight-Hole Instrument Panel Rate of Climb Indicator Airspeed Indicator Rotor and Engine Dual Tachometer Sensitive Altimeter (in-Hg) N, Tachometer Torque Meter Turbine Gas Temperature Gage Garmin GTR 225B COM w/15 Mem Ch on Cyclic Grip Garmin GTX 327 Transponder w/Mode C Alt Encoder Garmin GMA 350H Audio Panel (Stereo and Music compatible} Floor and Hand Intercom Switches Avionics Master Switch Clock (Quartz) Magnetic Compass Digital OAT GageNoltmeter Hourmeters (Collective Activated and Totallime) Oil Temp and Pressure Gage Fuel Gage Ammeter Leather Seats Door Opener, Gas Spring, All Four Doors Tinted Windshield and Door Windows* Inertia Reel Shoulder Harnesses Adjustable Pedals on Pilot's Side Carpeting and Acoustic Interior Lighted Baggage Compartment Under-Seat Storage Compartments Door Locks Hard Point on Belly Engine Oil Filter Engine Air Filter Main Gearbox Oil Filter 160 Amp Starter/Generator Electronic Engine Monitoring Unit for Maintenance and Engine Health Tracking Engine Compressor Rinse Nozzle Integrated Caution/Warning Panel Dual HID Landing Lights Panel, Map and Courtesy Lights LED Anti-Collision Light and Navigation Lights Tow Cart Adapter Ground Handling Wheels Windshield Cover Custom Fabric Travel Bag Rotor Blade lie-Downs OPTIONAL EQUIPMENT Air Conditioning Bracket for Fire Extinguisher** Fire Extinguisher, 14-oz (Fly Away Delivery Only)** Battery, High Capacity, 25 Amp Hours(Exchange) Rear, Center Console (Middle seat not usable when installed) Extra Corrosion Protection Five-Point Shoulder Harness System (front seats) Forward Strobe, LED Red Forward Strobe, LED White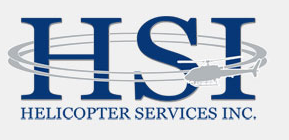 Helicopter Services Inc.
Contact information Pending