1986 ROBINSON R22 BETA
Reg # C-GUNY
$110,000
Loan Calculator here...
Close
Now available is an R22 Beta located in Ontario Canada. It is in great shape and commercially maintained. It has 863.3 hours or 5 years until the next overhaul is required. This R22 comes with a cargo hook and mirror, nice leather interior, bearpaws, and a sharp paint job.

Aerial Recon Ltd has been a Robinson Dealer since 1985 and has sold hundreds of Robinson helicopters. We are dedicated to helping customers buy and sell their next Robinson helicopter.
Engine(s):
Lycoming O-360, four cylinder
Artificial Horizon
BendixKing KY-196 Com
ELT - 121.5
BendixKing KT 76A Mode C Transponder
Black Metallic With Silver Stripe
7 Hole Panel
Vertical Card Compass
Cargo Mirror
Cargo Hook
Fire Extinguisher
Windshield Cabin Cover
Blade Tie downs
Dual Controls
Ground Handling Wheels
Floor Trays
Winter Cover - Body
1 Cargo Pod
A016-6 Blades
Bear paws included
Manual Engine Priming
Leather interior in great condition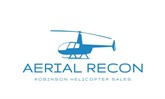 Aerial Recon Ltd.
Foothills, AB
Tell the dealer you saw this ad on
AircraftDealer.com