Inactive Ad
---
The ad you requested is no longer active, however you may be interested in some of the following Robinson ads:
---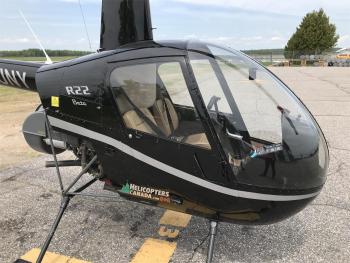 Now available is an R22 Beta located in Ontario Canada. It is in great shape and commercially maintained. It has 863.3 hours or 5 years until the next overhaul is required. This R22 comes with a cargo hook and mirror, nice leather interior, bearpaws, and a sharp paint job. Aerial Recon Ltd has been a Robinson Dealer since 1985 and has sold hundreds of Robinson helicopters. We are dedicated to ...
...more
.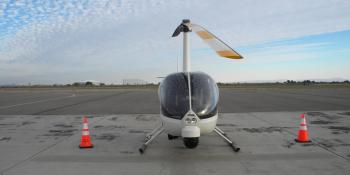 Former police helicopter, 1727 TT, TDI in 2011, searchlight, whisper mode, Glendale, AZ. Airframe: White with stripe, a few areas of paint chips but overall in good condition. Engines: O-540, 1727 TT, current annual...
...more
.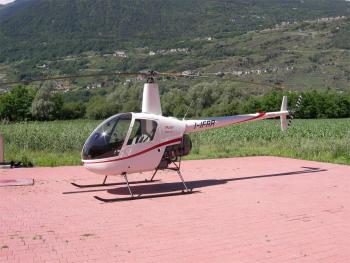 R22 Beta II IFR Trainer 4400h/12y inspection done April 2017 (engine and airframe) 200 hours since ovh ...
...more
.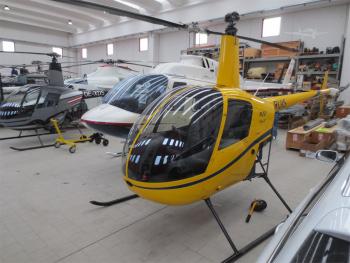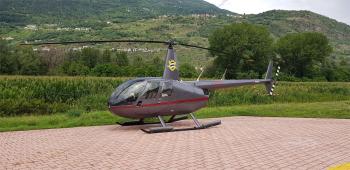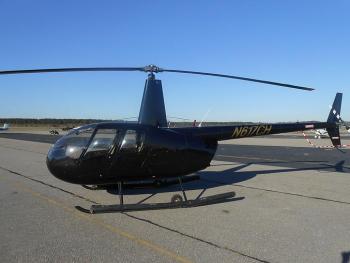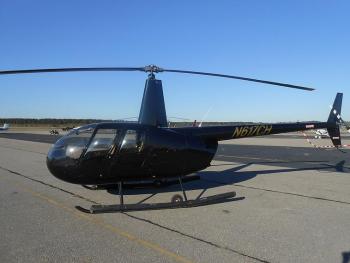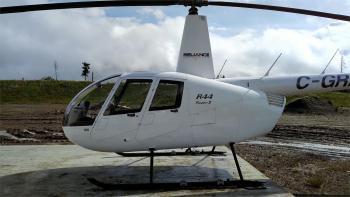 Now available is a great looking R44 Raven II. The aircraft is equipped nicely for utility work but would also work well for a private buyer. The helicopter comes with a cargo hook and two external pods. The helicopter has approx. 115 hours since complete overhaul. The paint is original but in very good condition as you can tell in the photos. The registration marks are decals and easily changed i...
...more
.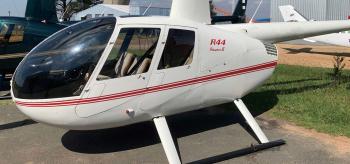 A Fresh 12 Year Inspection. Engines: TSN: 900 TBO: 2200 Hours, Time Remaining to Overhaul: 1300 Hours...
...more
.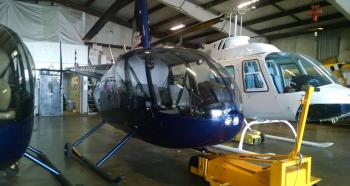 2005 Robinson R-44 II, 1640TT Engine & Airframe, GNS 430W With 106A, GTX 327 Xpdr. Nat ICS, Wired for Garmin 696 With Ram Mount. Call For Specs. APPROVED DEALER NOW TAKING ORDERS for New Robinson R-44 Series Helicopters. Robinson Helicopters approved Service Center. Total Time: 1640 Engine 1 Time: 1640 SNEW Airframe: M/R Blades Good until 1/2020 or ACTT 3229.8 T/R blades good until 10...
...more
.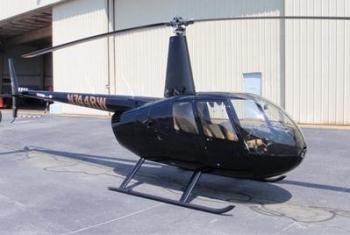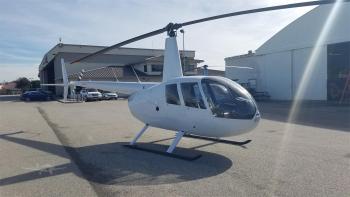 2006 Raven II, 102 hrs since complete factory overhaul,Factory A/C, New 2019 custom pearl white paint , New 2019 complete interior -gray leather, Garmin 420 GPS, KY196A radio, AA12S audio panel, KT796C Transponder, Attitude indicator, DG, 7 hole panel, 4 bubble windows, LED landing lights, 4 position Bose wiring, vertical card compass, ELT, Fuel bladders, All ADs and SBs complied with, part 135 ma...
...more
.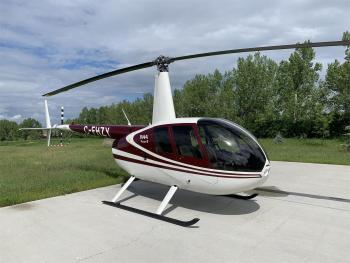 This R44 Raven II has just completed a full 2200 hour overhaul and is ready to go. A new R44 II brand new, with the same equipment, would cost over $520,000 USD. Warranty is available on the parts that are replaced in the overhaul for 1000 hours or 2 years(whichever comes first). The interior is made up of new charcoal leather seats, new carpets, new front windshield, and headboards. It looks and ...
...more
.