Inactive Ad
---
The ad you requested is no longer active, however you may be interested in some of the following Robinson ads:
displayAdsHomeRecent
---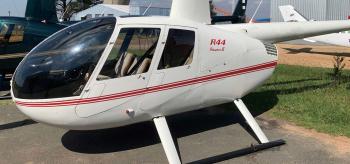 A Fresh 12 Year Inspection. Engines: TSN: 900 TBO: 2200 Hours, Time Remaining to Overhaul: 1300 Hours...
...more
.
**FOR LEASE ONLY AT REDUCED PRICING** N3004X R22 Beta II VFR package with upgraded fuel tanks, recent paint and leather interior, heater, KY 197A COM, Garmin GTX335 ADSB transponder. Available for lease to flight schools and individuals. Call for a lease option that works best for you. Only $4,500 to start. Airframe: TTAF: 1410 Upgraded Fuel Tanks Heater Defogger Vertical Card Compass ...
...more
.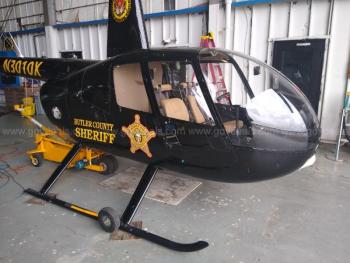 Auction Ends 8/19/21 5:00 PM ET Remaining 20 Days 6 Hrs This item is subject to Seller Approval. Refresh Bid & Time Tax See Payment Instructions Buyer's Premium 12.50% Starting Bid $25,000.00 Current Bid $25,000.00 Bid Increment $500.00 Minimum Bid $25,500.00 Robinson R44 Raven II Helicopter currently has 450 hobbs hours on record. This helicopter was overhauled in 2017 and is due fo...
...more
. **FOR LEASE ONLY AT REDUCED PRICING** 2006 (2016 Overhaul) R44 Raven II IFR package with less than 850 hours since complete airframe and engine overhaul. This aircraft comes with upgraded fuel tanks, new paint and new leather interior as of 2016, Air Conditioning, 9 hole instrument panel, King KY196A COM, GNS430 GPS/COM, King H.S.I. system, Artificial Horizon, Turn Coordinator, GTX 345 ADS-B Tr...
...more
.