2018 Sling 4 Tail Wheel TDO
Reg # N889HA
$150,000
If you need a light sport or just want the best looking aircraft on the runway, the Sling light sport tail wheel will accomplish your purpose. This aircraft is only one of two SLSA Slings in the United States. It is 10 times sexier than the tricycle.

One of the most unique aircraft in the United States. This aircraft is a 2018 Sling Tail Wheel. A two-seat light sport, this aircraft combines the fun of a tailwheel with the advantages of a light sport aircraft. Avionics are top notch. The aircraft looks like a million bucks. You can be the baddest man on the airfield while flying like a superstar.

Airframe:
TTAF: 350

Engines:
SMOH: 350
Rotax 912 100 HP Engine. It cruises at 120 knots. It will climb about 900 feet per minute. The sling will travel up to 800 NM or more depending on weather. Check out Sling website for more information. The Sling is 100HP with a sliding canopy.

Props:
SPOH: 350
This aircraft is equipped with Garmin avionics including a 10 touch screen. No need to put avionics in this baby. Its ready to go.
The exterior is an metal aluminum body that is both lightweight and durable.
Sling is a South African company known for cost efficient, fuel efficient fun aircraft. The interior is nicely appointed with matching seats. The width of the cockpit is about 44 inches with an adjustable seat and plenty of interior room. Number of seats: 2.
Annual Due: 5/2022
Rotax engines can be most cost efficient engine to maintain if properly maintained. Since the aircraft is available as a kit assist, some additional cost advantages also exist to build and maintain.

Check out Sling on MojoGrip. Mojo actually reviewed this actual aircraft.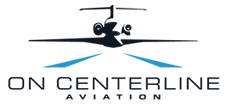 On Centerline Aviation
Denver,CO
Tell the dealer you saw this ad on
AircraftDealer.com