Inactive Ad
---
The ad you requested is no longer active, however you may be interested in some of the following Socata TBM 850 ads:
displayAdsHomeRecent
---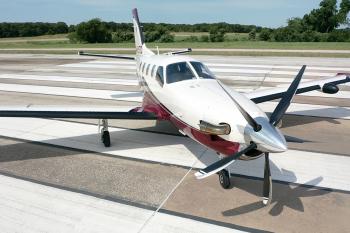 Props: Mt 5 Blade STC With 1425 TT Since New Don't miss the chance to own this aircraft. Click
here for more details.
.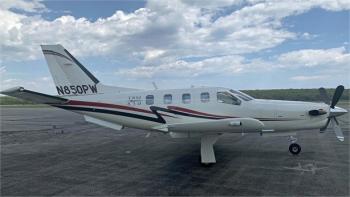 UNDER DEPOSIT New On Brokerage, 2007 TBM 850, 2440 TTSNEW, 690 SHSI,One of a kind original equipment Legacy 850 available for purchase. ADS-B Out and WAAS updated. Dual GNS 530W, GMX 200 MFD with Radar, TAS & TAWS displayed. RVSM Capable. Fly as-is or use as a clean slate for a comprehensive instrument panel update utilizing avionics shop of your choice. Perfect Candidate. Can provide upgrade ...
...more
.