2016 SOCATA TBM 930
Reg # N930VT
Inquire
Columbia Select Preowned - 2016 Daher-Socata TBM 930, N930VT sn 1153, Pilot Door – Elite Edition. 995 TTSNEW, B+ Annual Completed 7/20. Stunning inside and Out, Columbia Maintained, One Owner Since New

Airframe:
Total Time: 995

Engines:
Time: 995
TBO: 3000
1 GMA 1347C Dual digital audio controller with integrated marker beacon
receiver, intercom and public address capability
2 GDU 1200W 12'' Primary Flight Displays
1 GDU 1200W 12'' Multi-Function Display with engine,
pressurization, electrical, fuel, flaps and trims indication, Crew Alerting
System (CAS), aircraft synoptics and navigation mapping system.
2 GIA 63W Nav/Com/ILS/WAAS GPS
2 GEA 71 Engine and airframe interface unit
2 GRS 77 Attitude and Heading Reference System (AHRS)
2 GMU 44 triaxial magnetometer
2 GDC 74B digital air-data computers w/ dual probe system
1 GTX33 Mode S transponder with Extended Squitter (ES) ADS-B Out
2 GTC580 Tactile Controllers located on reclined section of panel
1 GMC 710 autopilot mode controller located in upper central panel
4 GSA 81 torque flight servos (yaw, pitch, pitch trim and roll)
1 GTA 82 adapter for yaw auto trim device
1 MD302 Back up Attitude, Airspeed, Altitude digital display
AOA – Angle of Attack Sensor, Computer and displays on PFD's
ESP – Electronic Stability Protection with AOA connection for Underspeed Protection
FDR – Flight Data Recorder
Aural Warning System
Airframe de-icing control panel
Inertial separator control
Parking brake control
Landing gear control panel
Electric generation controls and monitoring on overhead panel
Advisory panel displayed on GDU 1200W master caution warning & alerts
warning
Cabin temperature control (dual zone, with override capability)
Heated stall warning system
Digital chronometer displayed on GDU 1040s
Flight time hourmeter
Instrument panel lighting, CB dedicated switch lightning
2 Bose Headsets
New 2016 TBM 930 Paint Scheme: Grey Metal over Estagnous Silver and Albeille Black. Signal Red accent stripe.
2016 Elite Seating Edition with Black Diamond Interior. Black Onyx leather seats with contrasting stitching on Black Onyx bases. Lower side panels in Black Onyx leather with Polynesian Pearl leather upper side panels. Anthracite carpeting, Carbon wood finish and Satin Brass accents. All seats wired for headsets. Armrests all seats
Enhanced Operational Package:
RVSM data package
GTX 33 Mode S transponder (#2) with Extended Squitter ADS-B Out
GRA 55 Radar Altimeter displayed on PFD's
TAWS-B, class B TAWS worldwide database
GTS 820 Traffic Advisory System (TAS) displayed on MFD and PFD inset map
KN 63 DME displayed on PFD's
Electric pitch and rudder trims on co-pilot control wheel
Co-pilot side map light and approach plate holder
WX 500 Stormscope displayable on all screens
GWX70 digital four color weather radar - 10'' antenna
Brushed stainless trimming of individual fresh-air vents and reading light rings

Additional Features:
GDL 69 A datalink XM/WX weather information and XM audio infotainment (US Coverage Only)
Chart view option for GDUs
One lower storage cabinet
Synthetic Vision Technology displayed PFD's
GSR56 datalink with satphone through headsets and WX weather information (worldwide coverage - subscription required)
Deluxe wood or carbon trim interior package on central upper panel, table and face of cabinets
B+ Annual Inspection completed July 2020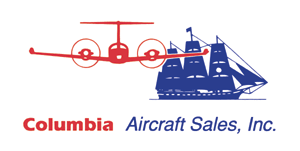 Columbia Aircraft Sales, Inc.
Groton,CT
Tell the dealer you saw this ad on
AircraftDealer.com