Inactive Ad
---
The ad you requested is no longer active, however you may be interested in some of the following Socata ads:
---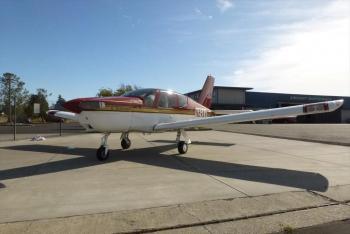 The Socata Trinidad TB-20 is the best value high performance 4-seat piston powered airplane you can buy. It has 160 kts, 800nm range, 1200 lb useful load, 1200 fpm rate of climb, 20,000 ft service ceiling, two gull-wing doors, 250 HP Lycoming six-cylinder, arguably the best, most reliable engine in aviation. Spectacular visibility and this particular one with autopilot, avionics and cosmetic upgra...
...more
.
Impeccably maintained and flown regularly, this airplane is superbly equipped for IFR and is a "cross-country machine" 175kts, 16gph at 17,000FT!! Airframe Details: 4 place built-in Oxygen System Prop TKS Anti-Ice Tanis Electric Pre-heater Guardian I Backup Vacuum pump. Shadin Miniflo-L Fuel Flow LED Landing and Taxi Lights Blaupunkt AM/FM Stereo with CD player and Aux input to audio pan...
...more
. The specifications herein have not been verified, but are assumed to be accurate. Photos will be posted as soon as they can be made available. Airframe: 750 hours since new Engines: 250HP Lycoming TIO-540AB1AD (2,000 hour TBO) Only 190 Hours Since New Props: 3-bladed Hartzell 190 Hours since NEW...
...more
.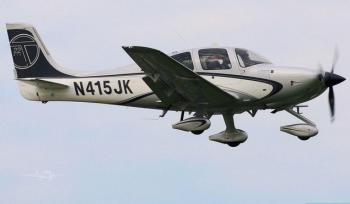 190 hours SMOH and 190 Hours since a new propeller, dating from when the aircraft had a nose gear collapse. This caused minimal airframe damage, the engine was overhauled and the prop was replaced with new. The aircraft is hangered, the logs are complete, consecutive and meticulous. Beautifully outfitted and maintained, this aircraft is turn-key ready for the serious traveler. Call me now to di...
...more
.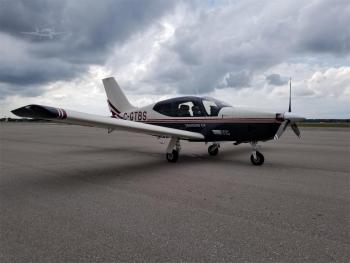 Lowest Time Aircraft on the market today! Privately Owned! Hangared! Please see logs under 'Service Logs' for further information. Please call for further information Airframe: Total Time: 213 Engines: LYC SB 566 Complied with January, 2006 Top Overhaul done October 1, 2019 by ATC Props: Prop Overhaul October, 2019...
...more
.