1995 SOCATA TB-20 TRINIDAD
Reg # N677TB
$119,900
Great project for custom paint and avionics upgrades. Low total time and almost new engine and three blade prop. Meticulously maintained by the Israeli Airforce for entire life. Never a trainer. VIP plane only. Complete logbooks but airframe records while in Israel are in Hebrew. Digitized English language records available at bottom of ad. Price can be negotiated for improvements.

Airframe:
Total Time: 2,196.6

Engines:
Time: 21
TBO: 2000
Engine overhauled and installed in U.S.A. end of 2018.

Props:
Brand new 3-blade propeller
Audio Panel KMA 24H w/ 4-place Intercom w/ marker
Dual Nav/Com KX 165 w/ glide slope receivers
DME KN 63 w/ Nav 1 & 2 select switch
ADF KR 87 w/ flight timer & Chronograph
Transponder KT 76A w/ mode "C"
RMI KI226 System w/ Nav 1 & 2 select switch
Autopilot / Flight Director System KFC 150
Needs to be repainted. In original Israeli Airforce livery.
Partial refurbishment in progress. Seats currently being reupholstered so do not show in pictures.
Factory Installed Keith Air Conditioning (USA)
Co-Pilot Instruments: R.C. Allen electric attitude indicator
KI-209 ILS Indicator
Dual push to talk switches
Pilot's control wheel Chronograph
Electric Outside Air Temp gauge
Hour Meter
True Airspeed Indicator
Sensitive Altimeter
Encoding Altimeter
Remote 3 light Marker Receiver
EGT/CHT gauge
Annual due: 8/1/21. Annual in progress to be completed when seats reinstalled. NOTE: T.J. Aircraft Sales believes the following and foregoing information to be accurate but does not warrant nor guarantee the information accordingly; purchasers should rely upon their own inspection of the aircraft. There shall be no agreement between parties unless set forth in a written contract signed by buyer and seller.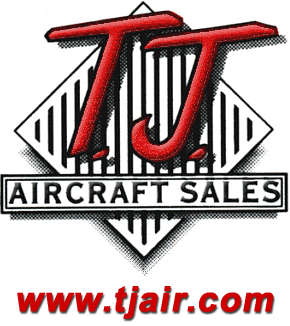 T.J Neff Aircraft Sales
Novato,CA
Tell the dealer you saw this ad on
AircraftDealer.com