Inactive Ad
---
The ad you requested is no longer active, however you may be interested in some of the following Tecnam P2008 ads:
displayAdsHomeRecent
---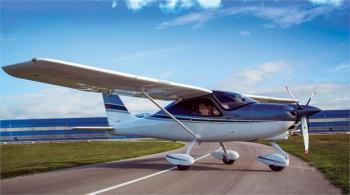 New Tecnam Luxury Sport Elliptical Wing P2008 Airframe: 25 TTAF Enrolled in the Piston Power Tecnam Factory Airframe Program Range 703 NM Cruise 120 KTS Rate of climb 923 ft /minute Landing Gear: Two 7075T6 light alloy springs for energy absorption. Newly designed nose gear is connected to the lower engine mounts (not the firewall) with an oleo pneumatic shock absorber. Engines: Tim...
...more
.