Inactive Ad
---
The ad you requested is no longer active, however you may be interested in some of the following Vans RV ads:
displayAdsHomeRecent
---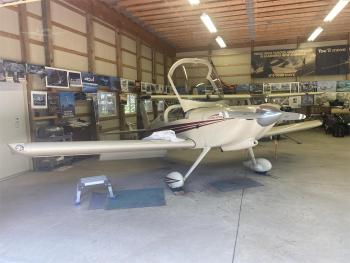 1993 One owner since new Vans RV6 w 1020 hours total time. Michigan based. $69,000.00 Airframe: 1993 One owner since new RV6 w 1020 hours total time. Hangared Engines: Time: 1020 Lycoming O-320 D1A with 1020 hours total time since new in 1993 Props: 110 Hours since new propeller in 2015...
...more
.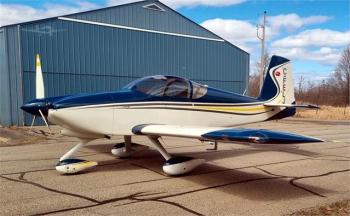 2005 VANS RV 7A, TT 562, SMOH 562 hrs Lycoming 0-320 (160 HP), SPOH 562 hrs CATTO Prop, Dynon D10A with HS34 expansion module with auto pilot, Garmin 155XL IFR GPS, Tip UP Canopy, Electric Trim, Empty Weight: 1031,5 lbs, Always Hangered, Last annual inspection April 2022 R/N 8335 Tip UP Canopy Electric Trim Dual Brakes Dual PTT and auto pilot disconnect Red LED map light Annunciator PANEL...
...more
.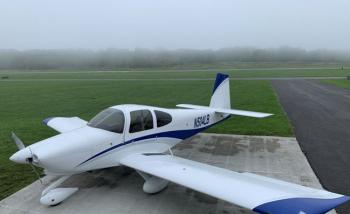 A beautiful flying aircraft impeccably maintained. Avionics upgraded in 2015 with Dual GRT HXr 10.4" system, Dual AHRS, a Garmin 530w, Garmin G5 back-up, with a TruTrak Vision 385 autopilot. New paint in 2017. Fuel tanks professionally resealed in 2020. New tires-tubes & brakes this year. Avionics certification 9/2022 - Part 91.413, 91.411 A full XC package with HD canopy cover, gust lock secur...
...more
.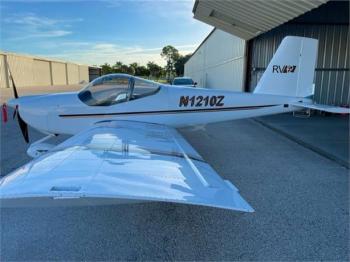 Low Time Only 334TT,Dynon D180 EFIS with 2022 Screen Upgrade. Hangared and Cared for Vans RV-12 Airframe: 334 Total Time Since NEW Engines: 334 Since NEW Rotax 912 ULS Enjoys less than 5 gph fuel consumption Props: TSN: 334...
...more
.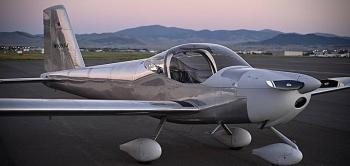 Airframe: 220 TTAF Engines: 220 TTSN Don't miss the chance to own this aircraft. Click
here for more details.
.
2017 RV 8 Aircraft. 54 hours since new on airframe. 54 hours since overhaul on engine and prop. This aircraft is equipped with Dynon Avionics EFIS -D6, Garmin GTX 327 Transponder and tail beacon uAvioni ADSB out. This aircraft is a must see! Aircraft Specifications: Year: 2017 Manufacture: Vans Aircraft Inc, kit model Model: RV-8 Price: $112,000 Location (nearest city): Roanoke VA, Airp...
...more
.