Inactive Ad
---
The ad you requested is no longer active, however you may be interested in some of the following Waco ads:
displayAdsHomeRecent
---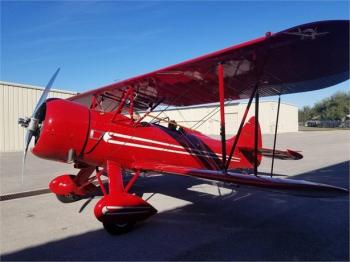 Smoke system, air/oil seperator, oil door, oil clean kit, anti-theft switch, aircraft restored in 2008, engine O/H in 2012. Cyl compressions all in the mid 70's. Cleveland wheel and brakes. Complete logs available (1940-Present) Airframe: Total Time: 1,356.9 Engines: Lycoming Time: 503.9 SMOH TBO: 2,000 Lyc R-680 300hp super-charged ...
...more
.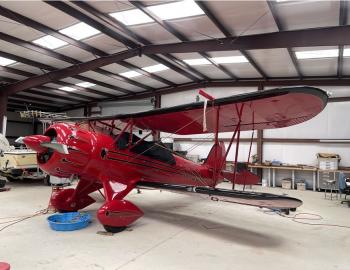 Don't miss out on owning this beautiful modernized One of A Kind classic biplane by Waco Classic Aircraft that hold the "Transcontinental World Speed Record" from Boston, MA to San Diego, CA in Sept 2006 Airframe Details: Aircraft OEM: Waco Classic Aircraft Total Time on Airframe: 351.2 Hours Weight and Balance: September 26, 2017 Standard Empty Wt: 2,227.0 pounds Gross Wt: 2950 pounds ...
...more
.