Beech King Air 90 aircraft for sale
---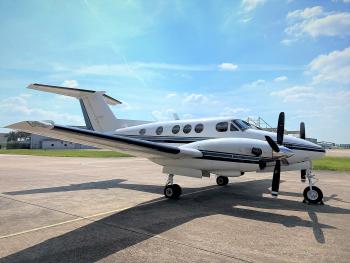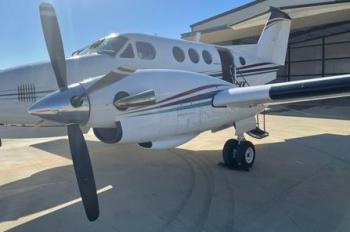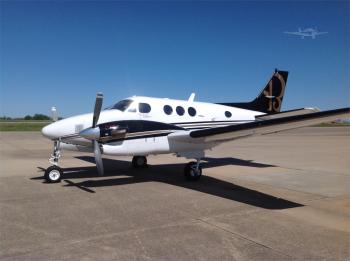 Airframe: Total Time: 8500.6 Total Landings: 8358 Engines: Pratt & Whitney PT6A-21 Left Engine: S/N: PCE-25206 Total Time: 8402.4 Time Since Overhaul: 971.4 Right Engine: S/N: PCE-25207 Total Time: 8379.1 Time Since Overhaul: 1129.8 Props: Hartzell HC-B3TN-3M Left Prop: S/N: BUA22727 Total Time: 8500.6 Time Since Overhaul: 390.2 Right Prop: S/N: BUA19600 Total Time: 8...
...more
.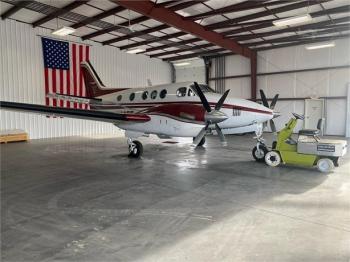 Airframe: Total Time: 10,577 Total Landings: 11,669 Complete Logbooks Since New Sierra Trax Tracking Engines: Time: 3437/3437 SHOT: 1562/1562 TBO: 3600/3600...
...more
.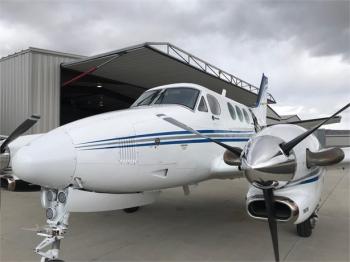 Pure performance! Great C90A with up to date avionics, ADSB, recent -135A conversion with digital engine gages. Great cosmetics and a super performer. Cruise at FL270 burning 250lbs. per side at 260KTS true. At ISA temps you are cruising at Maximum Mach number a C90A can't go any faster! Engines: Time: 2575 SHOT: 850 TBO: 3500 consecutive serial numbers; first run engines Props: Har...
...more
.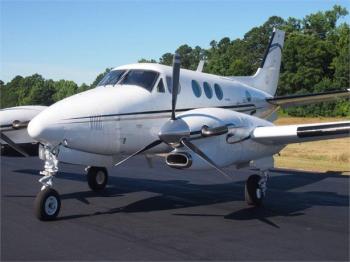 Airframe: Total Time: 7,065 Total Landings: 8,890 Engines: PRATT & WHITNEY PT6A-21 Time: 3600/2550 SOH...
...more
.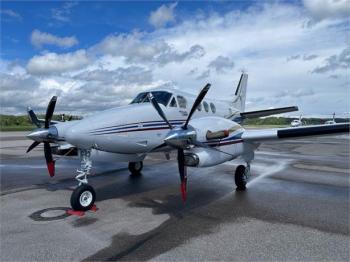 5 Blade MT Prop Fresh Phase 1-4 ADS-B Ready to go to work AIRFRAME: Total Time: 4,220 Total Landings: 3,593 ENGINES: Time: 1432/621 SOH TBO: 3600/3600 PROPS: MT 5 Bladed Propellor Installed new April 2017...
...more
.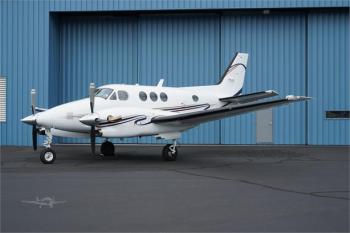 2006 King Air C90GT, 7750 TT, 300/300 SOH, EFIS, Garmin upgrades, Recent Paint. Currently managed on a 135/Charter Certificate. With the sale of the aircraft it can be crewed, managed, maintained, and charter. Please call us for details. Airframe: Total Time: 7,750 Engines: Engine 1: 300 SOH Engine 2: 300 SOH...
...more
.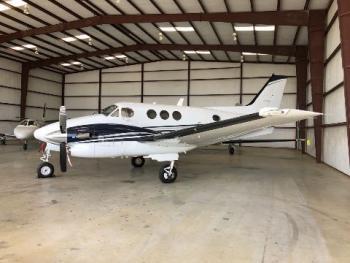 Airframe: Total Time: 2360 Hours Engines: 2360 TT Since New, 481 SHOT. P & W PT6-A 135A Don't miss the chance to own this aircraft. Click
here for more details.
.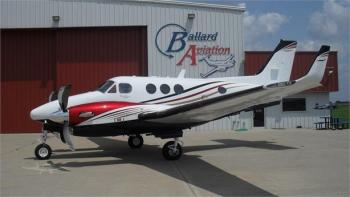 SN-LJ-2082, 1955 TTSN, 3600 TBO, 1955 / 1955 TTSN PT6A-135A's, 455 / 455 SHOT, Collins Pro-Line 21, ADS-B, Raisbeck Swept Tip Props, Dual Aft Strakes, Wing Lockers, No Damage History, Logs Complete Since New, New Paint on 07/2020, New Interior on 10/2013. Airframe: Total Time: 1,955 Total Landings: 2,091 No Damage History Logs Complete Since New On CAMP Reporting All Logs In English ...
...more
.