Cessna 310 aircraft for sale
---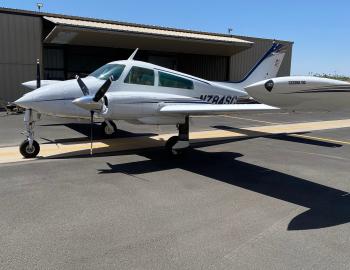 New to the market we have a 1969 Cessna 310P model with Keith Air Conditioning. The aircraft has been kept in a hangar by its owner in Yuma Arizona since 2005. A very well maintained aircraft flown on a regular basis with fresh new engines and propellers with only 12 hours SMOH. Overhauls were done 12-21-2021 by One Stop Aviation. Annual was completed in December. Electronic logs available. No Da...
...more
.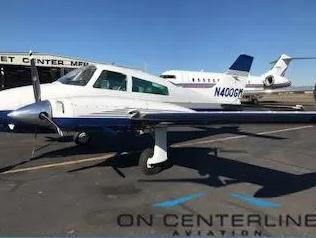 Highlights: 1974 CESSNA T310Q Fixed-wing multi-engine (6 seats / 2 engines) Weight: less than 12,500lbs (Class 1) Engine(s): Engine CONT MOTOR TSIO-520 SER (Reciprocating) Horsepower: 300 Weight Less than 12,500lbs Speed 167mph Mode S Code 051126503 / A4AD43 Long Range Fuel Dual Locker Tanks Mode S Code (base 8 / Oct) 51126503 MFR Year 1974 Mode S Code (Base 16 / Hex) A4AD43...
...more
.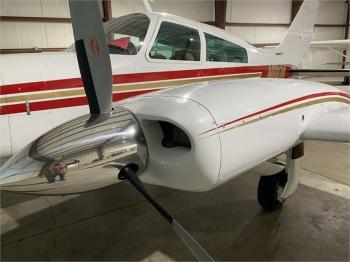 Very clean T310R w 4015TT, 730 SMOH Lt & Rt, 15 Snew Props, Garmin 430, 345 w ADSB in & out, $179,000. Located in Idaho. 4015 Hours Total Time Airframe Annual inspection completed September 2021 Aircraft exported to Mexico in 1976 @ 335 hours total time. Aircraft returned to U.S. registry in 1984 @ 1215 hours total time. Aircraft exported to Kenya in 1988 @ 1905 hours total time. Aircraf...
...more
.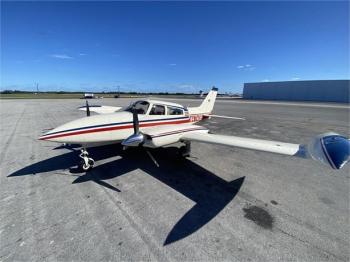 Super Clean Colemill Converted (300HP) 310R Only 328 on FACTORY ENGS, with All New Garmin Touchscreen Avionics upgraded Dec 2022, G500TXi SVT, GTN750Txi, GI 275, GTX-345, GTX-330, WAAS, LPV, SVT, Three Blade Props Airframe: Total Time: 5,057 Engines: CONTINENTAL IO550A3BN 328/328 SINCE FACTORY REBUILT 2015 Props: 328/328 Since Prop Over ha ...
...more
.