Mooney aircraft for sale
---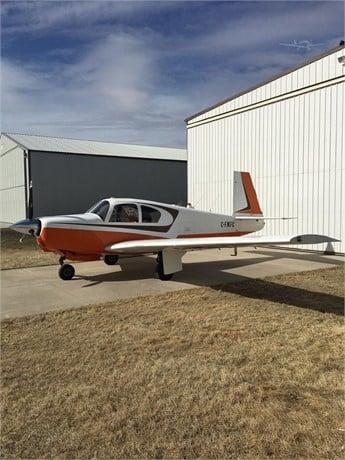 Aircraft is subject to verification of specifications, logs, times, damage and all equipment listed. Airframe: Total Time: 2,747.1 Engines: Time: 143 TBO: 2000...
...more
.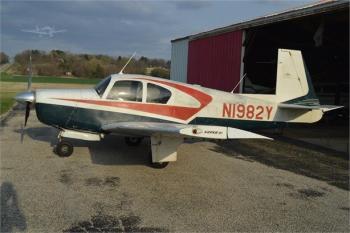 Airframe: 3445 Hours Total Time September Annual Gear up landing 8/2002 @ 2935 Tach Time - installed new propeller and engine inspection by Poplar Grove Airmotive. Engines: Time: 905 SMOH Engine overhauled 1994 with a prop strike inspection / tear down in 2002 Props: Time: 510 520 Hours Since New Three Blade Propeller - New in 3/2003...
...more
.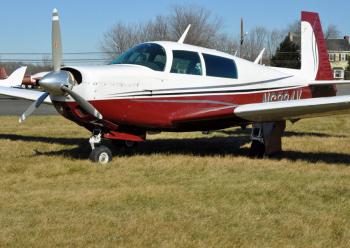 Total Time: (Hours since New) 4537 Log books Complete Engine: (Since Major Overhaul) 1333 Prop: (Since Major Overhaul) 1041...
...more
.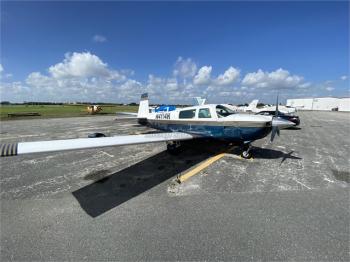 Full Garmin, Panel G-500, EFIS Panel, GTN650W, GTX-330ES, 225 Nav/Com, STEC 55X Autopilot, GAMI, Speed Mode, LR Fuel System Airframe: Total Time: 4741 Engines: Time: 2817 TBO: 2000 Props: Time: 1675...
...more
.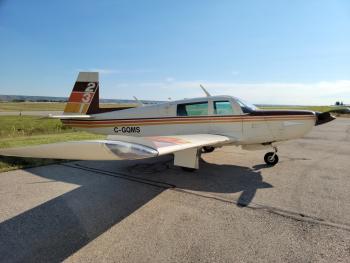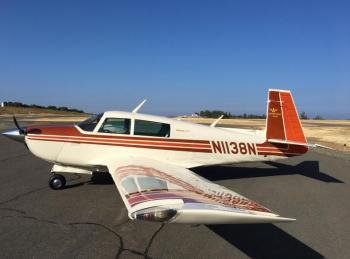 Airframe Time: 3005 Hours Engine Time: 553 SMOH in 2007 (Lycoming IO-360, 2000 Hr TBO) Propeller Time: 553 SPOH (C214 two Blade McCauley) Useful Load: 980 lbs Annual Due: March 2022...
...more
.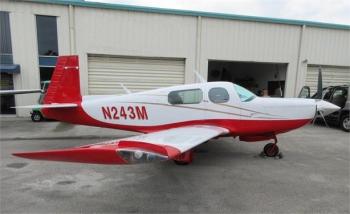 GNS 430 WAAS, EDM 830, WX500 LONG RANGE FUEL 190 KTAS ADS-B COMPLIANT Airframe: Total Time: 3,421 Engines: Time: 1,143 TBO: 1,700 Continental IO550A (None Turbocharged), 300 HP Rocket Engineering Missile Conversion STC from 200 HP 362.5 STOP and Bottom End Work Props: 520 SPOH (Done Feb. 21, 2010 via STC) Hartzell 3 Blade Conversion – Full Feathering...
...more
.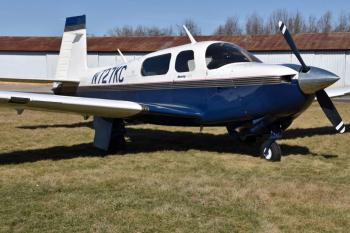 Nice 201 with GNS 430W, S-Tec 50, KCS-55A, GMA-340, WX-900, JPI EDM 700, Hoskins FT-101. Recent annual by Air-Mods, a certified Mooney Service Center Airframe: TTAF: 1455 Engines: Time: 1455 Props: SMOH: 493...
...more
.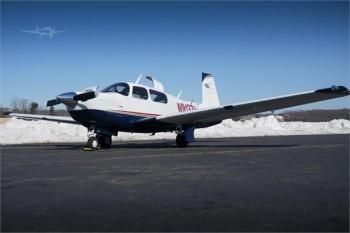 1996 Mooney MSE - 2,800 TT, 1,100 SMOH, Loaded with Avionics - G600, SVT, XM Weather, Chart Display on G600, Full Garmin integration with KFC-150 via GAD43E, LED Light Kit, Stainless Steel screw kit, NEW Paint with high quality clear coat ($$$), interior is in outstanding condition as well. Hangared at DXR. This is by far the best equipped MSE on the market, no expenses spared!!! Airframe: To...
...more
.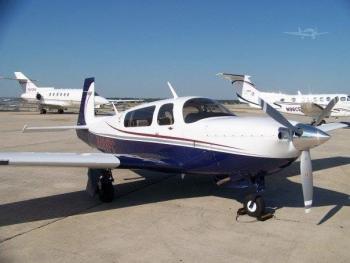 Airframe: 884.9 total time. Baggage door replacement and leading edge of wing damage occured when parked (Repaired by Beegles https://www.beeglesaircraft.com/ - see attached before and after pictures and more history details noted below). Aircraft presently based at Statesville Regional Airport Statesville, North Carolina, USA (KSVH) Engines: 884.9 Total Time Prop strike, Recent Top Over...
...more
.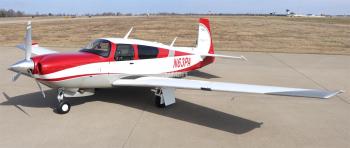 130 Hours SNEW, ADS-B Compliant, Garmin G1000 NXi WAAS Avionics with Garmin GFC700 A/P, New Dual-Door Configuration, Air Conditioning, Garmin SVT, Speed Brakes, LED Lights, Redundant Electrical System, NO Damage History, Complete Logs SNEW, Always Hangared and Well-Maintained, Call for Price. Additional Comments: Located in Lexington, KY - KLEX No Damage History Mooney Service Center (Factor...
...more
.