Mooney aircraft for sale
---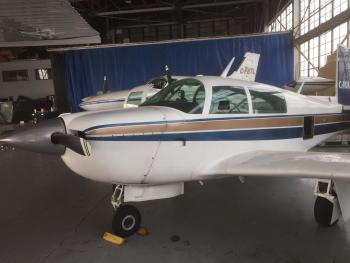 Looking for a great cross country aircraft, this one is ready to go flying. Aircraft is subject to verification of specifications, logs, times, damage and all equipment listed. Airframe: 3450 TTSN Engines: Engine1 Overhaul Time1576 Engine(s)IO-360-A3B6D SMOH 1576 MSN L-25638-51A Props: Prop Specs52.7 SMOH Due 2024 MODEL McCauley B2D34C214-A...
...more
.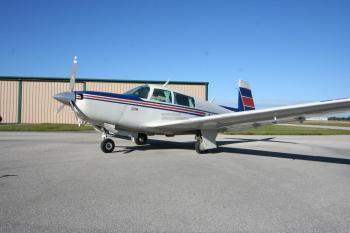 SUPER LOW TIME 1401 TT Only60 SMOH! Radar, Garmin ADSB King Digital IFR, Mooney 231, 3 Blade Prop! Dont miss out on this Low time aircraft- Recent annual by PJ Aircraft Mooney Experts Airframe: Only 1410 Total Time Since NEW Engines: Engine 1 Time:60 SMOH Engine(s)TSIO-360 Props: Prop Specs60 Since NEW Prop...
...more
.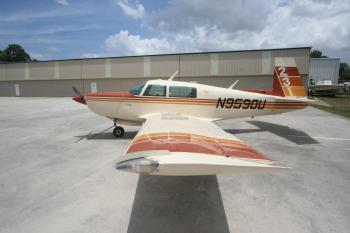 Great Value!!! Low Time Mooney Only 2187TT 130 SMOH, Garmin 430 GPS with Century IV AP, Original Paint and Interior, Complete logs since new.. BEST 231 Value today! Hangared In Stuart FL Airframe: 2187 Total Time Engines: Engine 1 Time130 SMOH Engine(s)130 SMOH LOWER 220 SMOH TOP TSIO360GB1 2003 Props: 104 SInce New 2003...
...more
.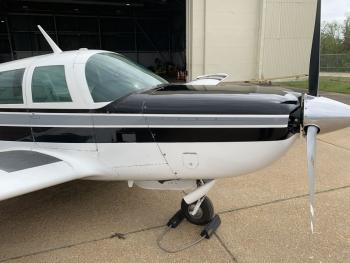 Airframe Details: Total Airframe Time: 3,107 Hrs Engine(s) Details: Engine: Continental TSIO-360-LB1B SMOH: 217 Hrs Upgraded 3 blad prop...
...more
.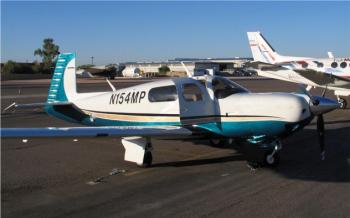 Very nice aircraft. Airframe Details: Total Airframe Time: 1207 Hrs Engine(s) Details: SMOH 800 Overhaul 2005 Continental TSIOL-550-A3 350 Hp turbo charged water cooled SPNEW 800 Mc cauley 3 blade prop...
...more
.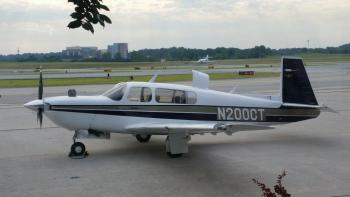 Only Two Owners, Professionally maintained and operated, Always Hangared Airframe: Total Time: 1910 Engines: Mooney TLS Converted to Bravo Lycoming TIO 540-AF1B, New Factory Cylinders with Bravo "Wet head" conversion at 832 hours Props: 3 Blade McCauley B3D32C417 Prop resealed & propeller deice brush assemblies replaced at September 2017 annual...
...more
.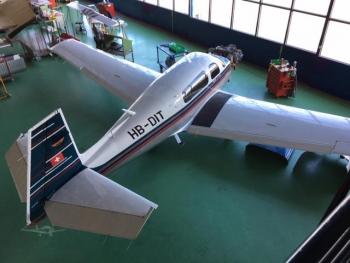 Very nice Mooney TLS Bravo, low flight time, very good condition. Smooth, powerful and efficient. Amazing performance for a single piston engine Aircraft. Faster than many twins for less fuel consumption. Professionally maintained by EASA Repair Station Airframe: Total Time: 1450 ARC Valid through June 2021 No damage history Currently hangared in Lausanne Swiss registered in 2020, VAT paid i...
...more
.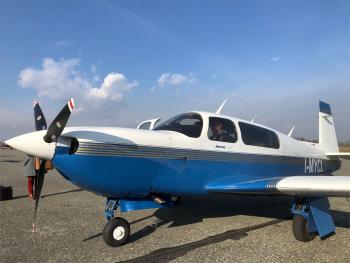 Very clean and original, one owner TLS Bravo with long range fuel tanks, Always hangared and never damaged, Specifications subject to verification by purchaser Aircraft subject to prior sale or withdrawal from the market at any time without prior notice Airframe: Total Time: 1020 Max Takeoff Weight: 3,362.05 lb Monroy Long Range Fuel Tanks! In very good original condition Always hangared...
...more
.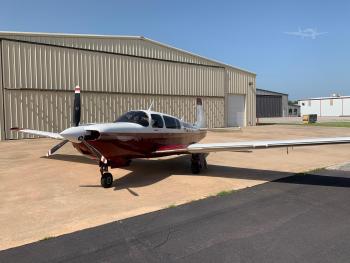 1994 Mooney M20M Bravo TLS w/ new DS-B Out. Highlights include: Complete TKS Deice System, King Silver Crown Panel, Stratus Appareo ESG transponder w/ ADs-B Out, Speed Brakes, Standby Vacuum System, and Installed Oxygen System Airframe: 1293 Total Hours Engines: Make: Lycoming / Model: TIO-540 AF1 A/B / Serial # L-9459-61A 297.3 SMOH Competed 09/04 2,000 TBO Props: Make: McCauley / Model: ...
...more
.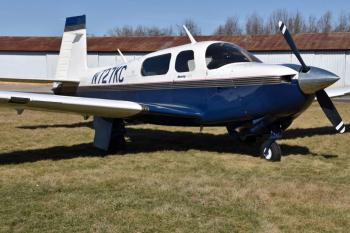 Nice 201 with GNS 430W, S-Tec 50, KCS-55A, GMA-340, WX-900, JPI EDM 700, Hoskins FT-101. Recent annual by Air-Mods, a certified Mooney Service Center Airframe: TTAF: 1455 Engines: Time: 1455 Props: SMOH: 493...
...more
.
2000 Mooney M20M Bravo. This aircraft is simply stunning and ready for its new owner. Last Annual completed December 2019. Like new paint and interior. ADSB compliant, Engine: 317 hours Since Factory Remanufactured, and Prop: 420 hours Since New. Total Time: 1,167 Engine: Lycoming TIO 540 AF1B Power: 270 HP Engine hours: TSFR 317 Propeller: McCauley MPC400-2 Propeller hours: TSN 420...
...more
.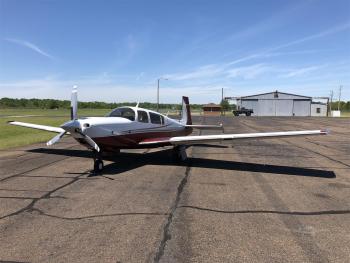 2005 M20R GX, Garmin G1000 avionics suite, ADS-B in/out, S-Tec 55X autopilot with altitude select tied to the G1000, GDL69A datalink with nexrad weather displayed on the MFD, speed brakes, 4 place oxygen. This airplane has been consistently flown weekly, and always hangered at the end of the day. The factory new engine has been flown LOP since after break in and gets 180kn true in the winter and...
...more
.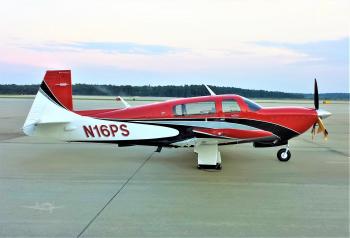 Stunning Low Time 2015 Mooney Acclaim Type "S" with Air Conditioning Ready for Immediate Delivery. Fresh Dugoush Annual. Airframe: Total Time: 460 Engines: TSIO-550-G Props: Hartell 3 Blade...
...more
.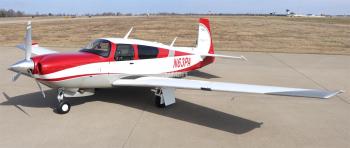 130 Hours SNEW, ADS-B Compliant, Garmin G1000 NXi WAAS Avionics with Garmin GFC700 A/P, New Dual-Door Configuration, Air Conditioning, Garmin SVT, Speed Brakes, LED Lights, Redundant Electrical System, NO Damage History, Complete Logs SNEW, Always Hangared and Well-Maintained, Call for Price. Additional Comments: Located in Lexington, KY - KLEX No Damage History Mooney Service Center (Factor...
...more
.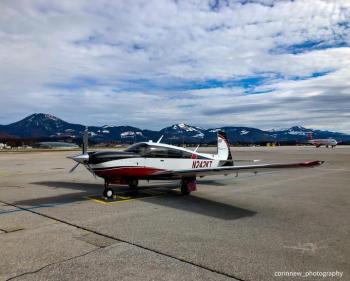 Fastest Single Engine Piston Aircraft in production today Ideal travelling machine Private aircraft, as new condition!!! Fully equipped with all you need, FIKI TKS Anti Ice for Flight Into Known Icing Condition Airframe: Private Aircraft, one owner since new, located in heated hangar in Switzerland No damage history, TKS De-Ice System Engines: Engine Notes150 hrs since new Props: Pro...
...more
.