Piper Cherokee Arrow aircraft for sale
---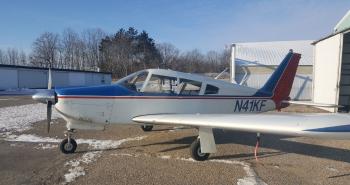 1968 Piper PA28R-180 TTAF:3640.0 TSO:165.0 (RMAN Lycoming) TSPO:460.0 Well-maintained, clean and tight. NDH. Int/ext 8/8. Shld harness x 2, sun-cover, Led Nav and headsets. Excellent logs. NDH. This airframe is tight and clean. The airframe has been treated with CorrosionX form many years preserving a very nice airframe. The gear is tight and in great condition. This aircraft has been well-main...
...more
.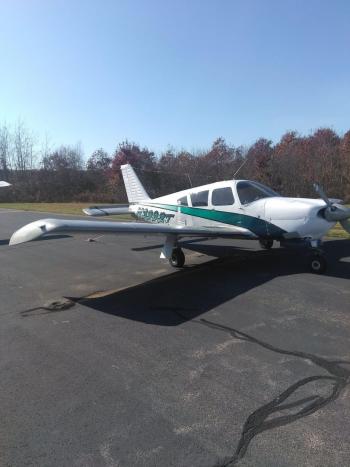 1968 Piper Arrow, Low time engine and prop with no ad new hub Low time eng and prop with no AD hub Garmin moved map GPS Apollo non move map GPS, Narco mk12 with gs and dme , Adf works great on radio or navigation, King audio panel has full STOL wings and wheel and gap seals l approach at 65 mph for 400 foot landings . New fuel lines and fittings also.full horton A great 155 mph at 3000 ft...
...more
.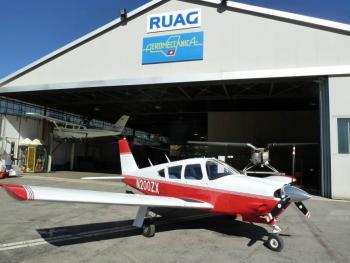 Imported to Switzerland new, logs start 11.11.69 with TT: 40:35 Piper SB 1006 Corrosion Inspection of Main Spar Behind Fuel Tanks complied with 04/2010. No corrosion found. Replaced wing tanks flexible fuel hoses. All compressions above 72/80. Measured 04/2010 Damage history: 20.01.71 LH wing repair 11.08.72 LH wing repair 10.03.74 LH Wing repair after forced landing 24.07.75 Fuselage...
...more
.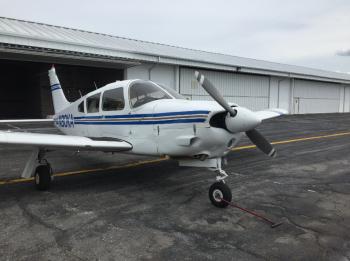 The PA-28R-200 Arrow II is a favorite for many, and this one is priced to inspire a new owner to enjoy it for years to come. Meticulously cared for and equipped with a capable blend of IFR instrumentation and options, cruises smoothly at 140 knots and can travel 600 nautical miles on 50 gallons of fuel and land with reserves. Oil Analysis on every oil change, recent annual passed with flying color...
...more
.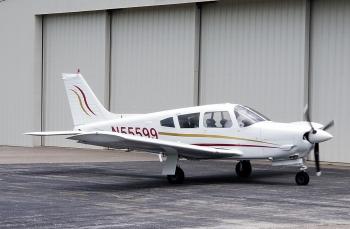 Total Time: 6,396 TT Engines: 1,040 Since Overhaul on 200 HP Lycoming IO-360 Props: 3 Blade Propeller System...
...more
.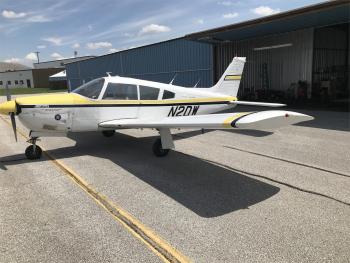 1973 Arrow II w Air Conditioning, 95 SMOH, 3010TT, Garmin GTN650, GTX345, GMA340, Autocontrol III, $89,000. Airframe: * TOTAL TIME AIRCRAFT SINCE NEW : 3010 HOURS * ANNUAL INSPECTION : FEBRUARY 2020 * IFR CERTIFICATIONS DONE : SEPTEMBER 2019 * NO DAMAGE HISTORY * COMPLETE LOGS AND RECORDS Engines: Engine 1 Make/ModelLYCOMING IO-360-C1C Engine 1 Time: 95 SMOH * ENGINE SMOH 10/2014 BY POPL...
...more
.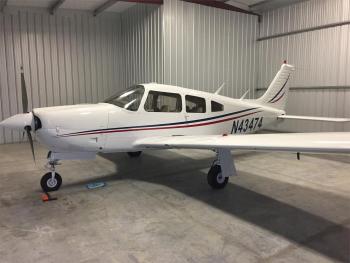 No solicitations or brokers First picture shown is the new paint job, the others show action shots with the old paint job. Aircraft is flown regularly. Airframe: Total Time: 6647 Engines: Time: 760 SMOH 2000 TBO Cylinder #3 replaced with yellow tagged cylinder after bent rod in 2018. Compressions mid to high 70's Props: Time: 800 3 blade constant speed propeller with hub: s/n: DY7251...
...more
.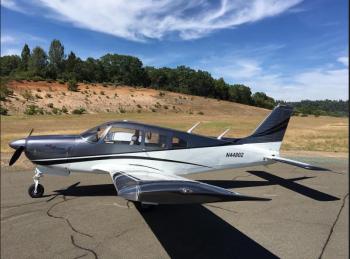 Airframe Time: 2296 Hours Total Time Engine Time: 290 Hours SMOH on IO-360 200 HP Lycoming. 2012. Prop Time: 290 SPOH on two blade Hartzell. Useful Load: 1006 lbs Annual Due: December 2020...
...more
.
NJ, US
Call for Price. 1/2 or 1/3 Negotiable

Looking to sell 1/2 or 1/3 1/2 $42500 1/3 $28500 She is a good looking airplane. I purchased it recently from a gentleman who had her for over 20 years and maintained her well. Airframe: TTAF: 5000 Solid No Damage History Engines: Time: 450 SFOH Factory overhaul in 2014. 450 hours since Useful Load:800 lb...
...more
.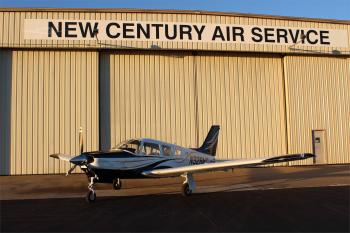 Completely Renovated Arrow III! New Avionics, Overhauled Engine, Paint, Soundproofing, and More! Airframe: Total Time: 8885 Engines: 270 TSMOH Overhauled 3/20/2018 at Midwest Aircraft Services Props: 270 TSO Overhauled March 2018 at M&M Propeller...
...more
.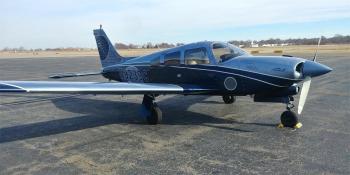 Airframe: Total Time 3,562.73 Engines: Continental m/n: TSIO-360-FB(3B) ; s/n: 281129R ; TOTAL TIME = 1057.83: TSMOH= N/A Props: 259.9 since overhaul...
...more
.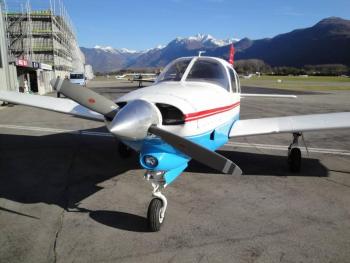 All logs In good condition! Corrosion free, factory treated No damage history Annual inspection, propeller overhaul, hoses, etc. are due! Work can be performed at local facility. Selling in AS IS WHERE IS CONDITION Aircraft Subject to Prior Sale or Removal from Market without Notice. Specification Subject to Verification by Purchaser Airframe: TT: 3500 hrs Engines: TCM TSIO...
...more
.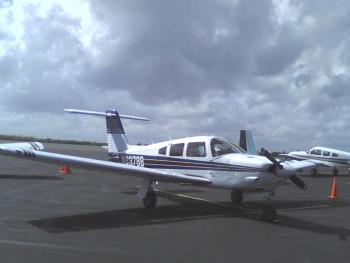 Airframe Details: Total Time: 5801 Engine(s) Details: Lycoming IO-360 200H.P. Penn Yan Aero Overhauled to Factory New Limits 2008 1275 SMOH (2008) 1050 SPOH (2011) By Sensenich Compressions 1/2018 76,74,76,76...
...more
.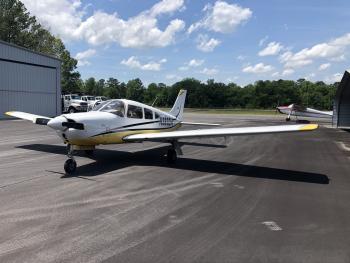 Priced to sell. ADSB compliant. Excellent flying Arrow. 300 hours SMOH. Wing spar test done. All logs. No damage history. Dual 430's. S-Tec 55x autopilot. Garmin 200 MFD. Airframe: TTAF: 9000 Engines: 300 SMOH Props: 300 SPOH ...
...more
.