Beech Bonanza 35 / V35 aircraft for sale
---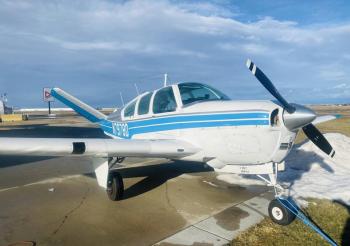 Beautiful H35, 4200TT 380 SMOH IO-470 250hp. McCauley Hydraulic Prop 380 SMOH, Ruddervators overhauled in 2019, Fresh Annual, 60 gallons fuel, Century 2 autopilot, ADSB out, Speedslope glass, Dshannon Belly Strake, alternator, Dshannon instrument panel with modern switches, circuit breakers and center stack radios, Dshannon enlarged rear windows and larger baggage area, Dshannon improved air venti...
...more
.
1220 smoh upgraded to E-225-8. Extensive annual just completed!. Highly sought after and very expensive no A.D. hydraulic prop with 300 spoh,New plugs, new motor mounts, oil cooler/oil tank overhaul, accessories have all new gaskets, cowl flaps, DShannon speed slope windshield, alternator, long tail cone, Garmin 250xl gps/com, Garmin audio panel, narco vor/glide slope, leather interior, 50 gal...
...more
.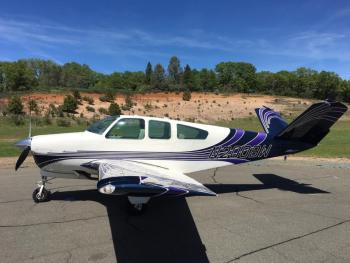 Airframe Time: 4845 Hours Total Time Engine Time: 928 Hours SMOH on IO-550 (300 HP) 1700 Hour TBO Propeller Time: 445 SNEW on McCauley Scimitar Three Blade Annual Due: December 2022 Useful Load: 1199 Lbs ...
...more
.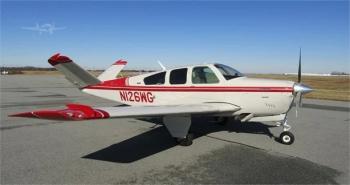 N126WG 1972 Bonanza V35B, Serial No. D-9315, 4500 TT, IO-550B 300 Horsepower Engine 850 Since Major Overhaul w GAMI Fuel Injectors and D'Shannon Engine Baffles, 3 Blade Prop 393 Since Overhaul, Arctic Air Removable Air-Conditioning System, S-TEC Autopilot integrated to Aspen EFD-1000 PRO EFIS Glass Panel with Altitude Hold, Nav Couples with GPSS Steering, Standby Airspeed, Artificial Horizon, Alti...
...more
.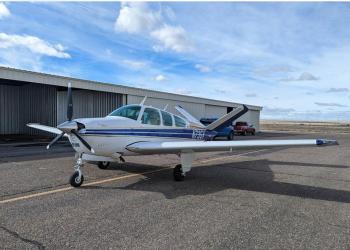 Airframe: TTAF: 3599.9 Engines: SMOH: 1253.9 Engine was overhauled in 2009 Don't miss the chance to own this aircraft. Click
here for more details.
.