Cessna 337 aircraft for sale
---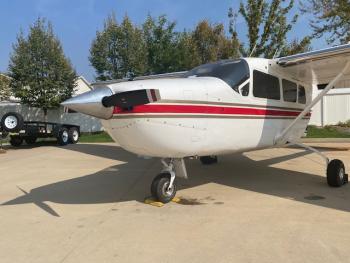 3300 Total Time Since New 475 SFREM Front Engine 1475 SMOH Rear Engine (good compressions and running great) 20 SOH Both Props by San Antonio Propellor All Logs since New Sold with Fresh Annual Complete Logs...
...more
.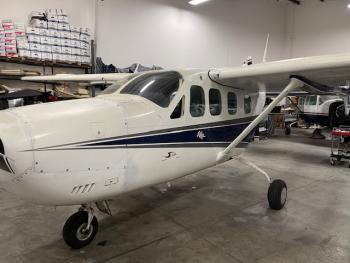 HERE IS A RILEY P337 WITH LOW TIME MOTORS, JUST COMING ON THE MARKET. THESE ARE SELLING FAST THESE DAYS SO YOU BETTER MAKE A MOVE IF YOU WANT IT. IF IT DOESN'T SELL IN NOVEMBER WE WILL PAINT IT AND GO UP TO $155K!!!! 3000 Total Time Since New 300 SFREM Both Engines 20 Hours Since Top Overhauls both Engines with New Cylinders 20 SOH Front Prop (Hot) 1000 SOH Rear Prop Annual Due March...
...more
.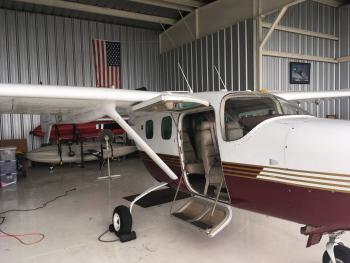 THIS IS A VERY NICE 337 G WITH THE BIG GAS TANKS. GARMIN 530W, STOL, ONE PIECE WINDSHIELD, GEAR DOOR MOD, AND S-TEC AUTOPILOT MAKE THIS A SPECIAL AIRPLANE. PLUS, IT HAS ADS-B IN AND OUT. NORMALLY ASPIRATED G MODELS ARE GETTING HARD TO GET........ 3150 Total Time Since New 1153 SMOH Front Engine 1596 SFREM Rear Engine 450 SOH Props All Logs since New Annual due June 2020 ...
...more
.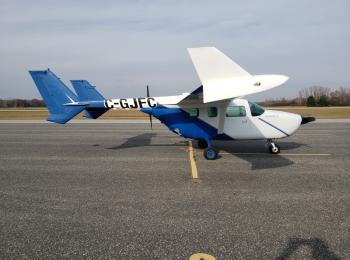 HERE IS A 1976 CESSNA 337G WITH GOOD ENGINE AND PROP TIMES. IT IS ON CANADIAN REGISTRY BUT IT IS HERE IN THE US. THE ANNUAL NEEDS TO BE DONE AND AN IMPORT C OF A IF YOU'RE GOING TO KEEP IT IN THE STATES. SO IT NEEDS AN ANNUAL, INTERIOR, AND RADIOS BUT IT IS A 1976 337G. 2708 Total Time since New 551 SMOH Front Engine 557 SMOH Rear Engine All Logs since New 55/57 SPOH (2001) Annual D...
...more
.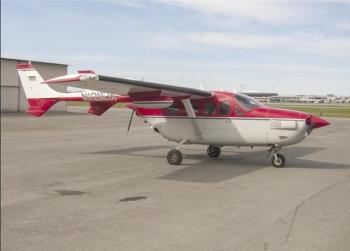 Airframe: TTAF: 4155 Engine(s): SMOH: 532/1119 Shadin Fuel flow and totalizer JPI EDM 760 Dual EGT Electronics International EA-1A Volt/Amp meter / annunciator Engine Intercoolers STC Pressurized Magnetos Paralleling Alternator regulators Field approval (major advantage over original non-parallel) Props: Front Since Prop Overhaul 612 hrs Rear Since Prop Overhaul 532 hrs Front hot ...
...more
.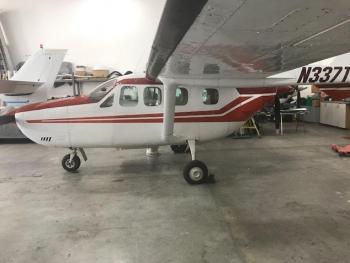 HERE IS A MUCH DESIRED H MODEL P337 FULL DE-ICE!!! THIS HAS THE SLIDING REAR SEAT, 148 GALLONS OF FUEL, AND INTERCOOLERS. YOU WON'T FIND A CHEAPER P337H WITH FULL DE-ICE ANYWHERE!!!! 2829 Total Time Since New 1355 SFREM Front Engine (VAR cranks) 1891 SFREM Rear Engine (VAR cranks) 1150 SOH Both Props All Logs since New NDH Annual due April '23...
...more
.