---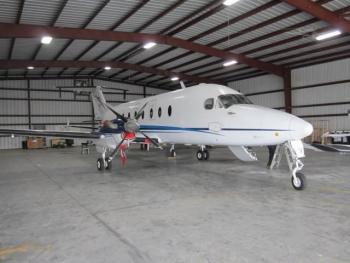 Nice low time Aircraft always maintained with open check book. Auto pilot, Lavatory. Currently in heavy maintenance for the completion of all phase checks. All hard time components will be current to include Landing Gear, Props etc. ADS-B can be installed to customer specs. This aircraft will be the next B-1900D to sell. Airframe: Total Time: 10871.2 Total Landings: 12059 Engines: ...
...more
.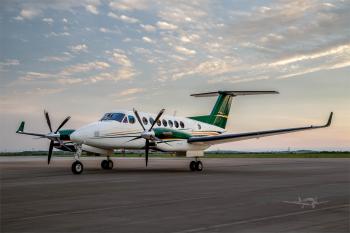 Airframe: 7,440 Hours Total Time 7,530 Landings Stevens Aviation Maintenance Tracking Engines: Left Engine s/n PCE-PK0125: 801 Hours Since Overhaul Right Engine s/n PCE-PK0124: 3,180 Hours Since Overhaul / 1,403 Hours Since Hot Section Inspection Props: 5 Blade MT-Propellers MTV-27-1-E-C-F-R(P) Left Propeller s/n 150889: 743 Hours Since New installed August, 2016. Right Propeller s/n...
...more
.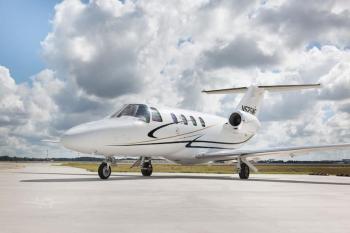 Garmin G1000 with Synthetic Vision, ADS-B, New P&I 2015. Call for Details! Airframe: Total Time: 5586.3 Total Landings: 5509 Engines: Time: 5586/5586 Cycles: 5509/5509 Tap Elite Deferred, Call for Details....
...more
.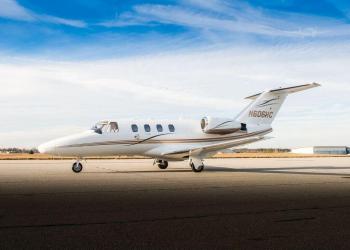 40 Hours SOH! Garmin GTN725, GTX345 / GTX335 ADS-B Transponders, GDL-69A XM Transceiver, New Paint, December 2017 Airframe: Total Time: 7280.9 Total Landings: 6867 Engines: Time: 7267 Cycles: 7013 39.5 Hours SOH...
...more
.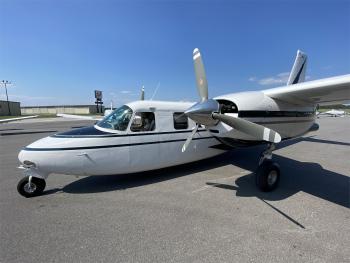 Complete restoration in 2019 at Wiley Post airport where she was built in 1959. Won Sun N Fun Best contemporary Twin 2019. One owner last 22 years. As close to perfect condition as can realistically be maintained. Always hangared. Carry 7 people in complete comfort with 300 lb capacity huge baggage compartment. The ONLY reason I am selling this plane is I'm losing my large hangar and have to get...
...more
.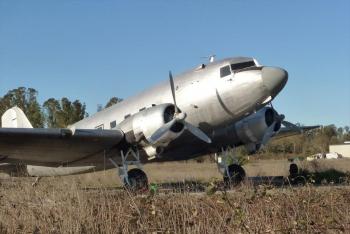 This DC-3 was operated by central Iowa airlines as a passenger aircraft. It was later converted to a freighter aircraft. It has dual cargo doors, cargo floor, parachute jump door, gill liner interior, an interior power cargo winch and heavy landing gear. The aircraft was later fitted with 8 passenger seats. Some spare parts and support equipment are included. Part 125 R.F.S. progressive maintenanc...
...more
.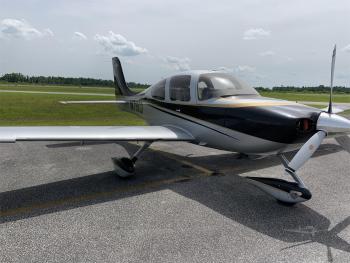 Brand new factory Continental IO-550 engine with 2 hours on it. The propeller and governor has just been overhauled at Sensenich. Annual completed in June. Avionics: G500 with SVT, 2 G430W, Flighstream 210, GDL 88 ADSB in/out, AirNav ICDS 2000 engine monitoring. Recent custom leather seats. Custom paint. 4122 Total Time....
...more
.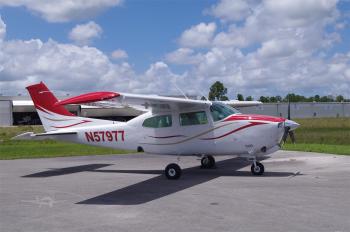 Airframe: Total Time: 6922.4 Engines: Engine Total Time: 2191.9 Engine TSMOH: 879.7 Props: Propeller TT: 6922.4 Prop was Overhauled 27.6 Hours Back...
...more
.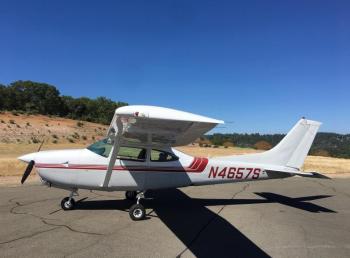 Airframe Time: 2089 Hours TT Engine Time: 66 SMOH, Lycoming 0-540 235 HP Prop Time: 291 SPOH on Two blade McCauley Annual Due: March 2021 Useful Load: 1147 Lbs...
...more
.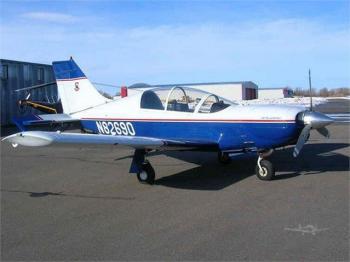 Status: This airplane is a one owner, one pilot, Rocky Mountain based aircraft with complete, detailed and consecutive logs. It has never been damaged and it has always been hangared. The aircraft has been described by its owner as "pretty much like new" and I believe that to be accurate. It has 870 hours on engine, prop and airframe. This aircraft is the last serial number sent to the US. Comm...
...more
.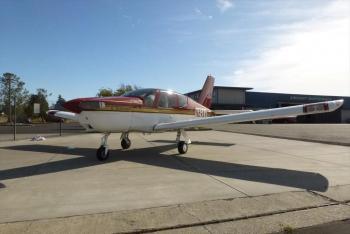 The Socata Trinidad TB-20 is the best value high performance 4-seat piston powered airplane you can buy. It has 160 kts, 800nm range, 1200 lb useful load, 1200 fpm rate of climb, 20,000 ft service ceiling, two gull-wing doors, 250 HP Lycoming six-cylinder, arguably the best, most reliable engine in aviation. Spectacular visibility and this particular one with autopilot, avionics and cosmetic upgra...
...more
.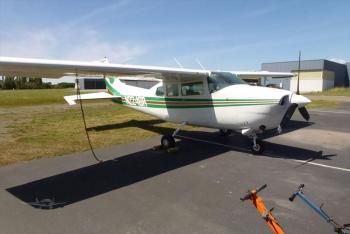 A one owner airplane. Non-pilot owner always had flown by professional pilots. Maintained at outstanding California shops its entire life. Used almost exclusively to fly between SF Bay area to owner's ranch in Montana. Always hangered. Cruise at altitudes up to 24,000 feet at 220+ mph. Came through Carry Through Spar inspection with flying colors. Airframe: Total Time: 4867.1 Engines: Time: ...
...more
.