---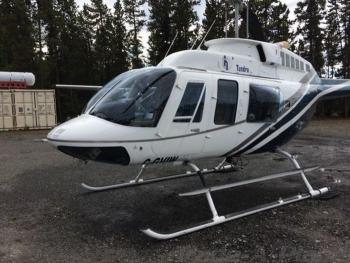 Airframe: TTAF: 16064 FRESH 4-YEAR TT STRAPS July 2020 MR BLADES 1,865hrs remaining MR GRIPS 4,231hrs remaining MR HUB 2,298hrs remaining (fresh out of OH) MAST ASSY 2,719hrs remaining MAST POLE 1,903hrs remaining MRGB 1,293hrs remaining KAFLEX MR D/SHAFT 4,219hrs remaining TRGB 5,241hrs remaining TR BLADES 4,898hrs remaining Engines: C30P ENGINE: COMPRESSOR 2000hr inspection ...
...more
.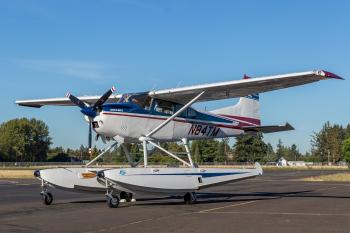 One of a Kind, Fully Loaded. Always Hangared, Low Time. Comes equipped with EDO 3500 amphibious floats. Never in salt water. Includes conventional landing gear and Alaska Bush Wheels and Tires. PPonk overhauled and balanced engine, 93 hours SMOH. ADS-B "IN" & "OUT" 1090ES, GTN750, STEC 55X Autopilot. Complete logs, No Damage History, Fresh Annual (August 2020). Oregon Based, No Sales Tax. Airfr...
...more
.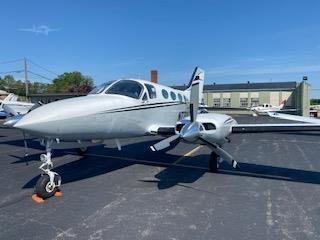 Price Reduced! Amazing Interior! Motivated Seller! Airframe: Total Time: 7,514.5 Annual Due Sept 2020 Speed Brakes Engines: CONTINENTAL TSIO520NB Time: 199.6/199.6 RAM VII Conversion in 2018 Props: HARTZELL Time: 199.6 Scimitar Propeller New in 2018...
...more
.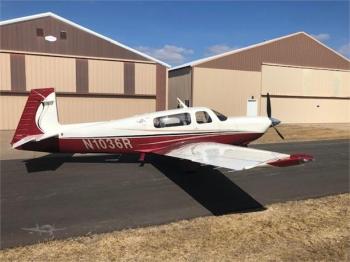 2004 Ovation DX, 790TT, TKS Known Ice Protection, KFC225 Autopilot w/Flight Director, Altitude Preselect and Vertical Speed Select, Dual Garmin GNS 530W & 430W (both WAAS), WX 500 Lightning Strike Detection, GDL69 Data Link Weather Avoidance System, EDM 700, Reiff Engine Pre-Heat, Hartzell Scimitar 3 blade prop, 115.7 cu.ft. 4-place Oxygen System, Speed Brakes, Back Up Attitude Indicator, Garmin G...
...more
.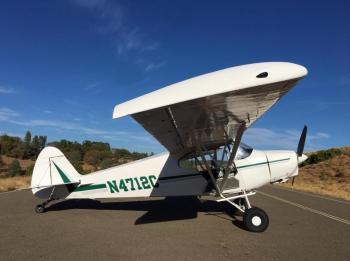 Airframe Time: 4700 Hours Total Time, but 790 since total rebuild with new fuselage Engine Time: 790 Hours SMOH on 180 HP 0-360 Lycoming (2000 TBO) Useful Load: 615 lbs. EW is 1320. GW is 1935 lbs Annual Due: April 2021...
...more
.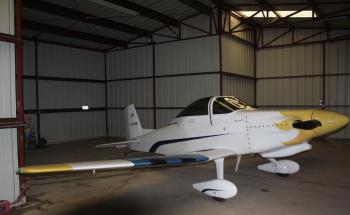 **PRICE LOWERED** 1991 Mustang M2 with a O-320. Prince P tip Prop w/ 625 hrs (aprox) EDM engine monitor and FS450 fuel flow meter Hangared in Las Vegas and well taken care off Airframe: TTAF: 1350 Engines: Time: 1350 0-230 A2B Prince P-tip carbon prop Electronic ignition Props: Time: 630...
...more
.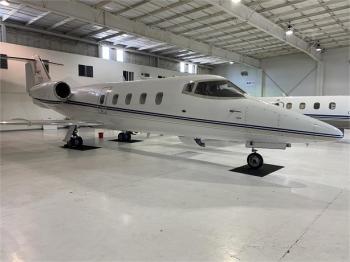 DEAL Pending - Best Buy -- MOTIVATED OWNER. Delivered new for Gates Corporation in Denver in 1981. This Lear 55 was operated by The Gates Corporation - the partner of Gates Lear Jet when the Gates Learjet 55 was first built. Own a piece of Aviation History! On MSP Gold only 4 operators its entire life. 7 passenger configuration. Beige leather interior with aft standup lavatory. Flight Di...
...more
.
CO, US
$129,999 Possible Trade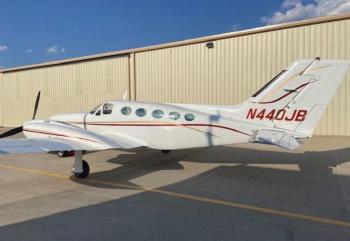 1975 Cessna 421B Ram Conversion Airframe: TTAF: 8263 Engines: Time: 1432 Continental GTSIO-520-H Ram Conversion Good compressions Props: Time L/R: 81/81 Recently Overhauled Props...
...more
.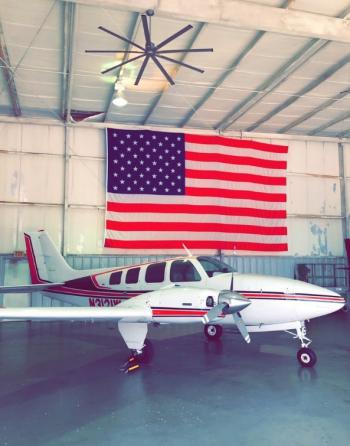 Airframe: TTAF: 8300 Engines: Time L/R: 900/1318 SMOH Props: Time L/R: 875/650 SOH Hartzell 3 blade props...
...more
.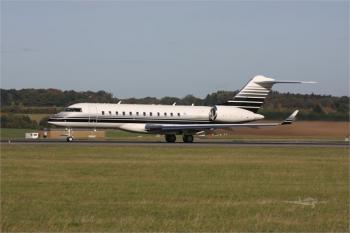 Delivered with Fresh 8C Inspection • Alberto Pinto Design • Direct TV (4 Channel) • Gogo ATG 5000 • Swift BB w/ Accelerator • FANS 1-A/ CPDLC/ LPV/ WAAS • ADS-B Modification (SB 700-34-062 R3) • Batch 3.4 Software Upgrade (SB 700-34=062 R2 - STC ST0I92OWI) • Airframe: Total Time: 3,106 Total Landings: 1,295 Engines: Time: 3106/3106 Cycles: 1295/1295 APU: Time: ...
...more
.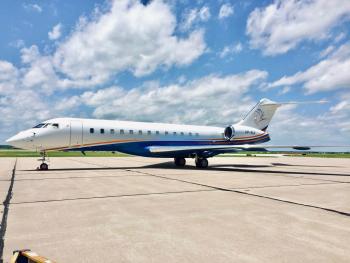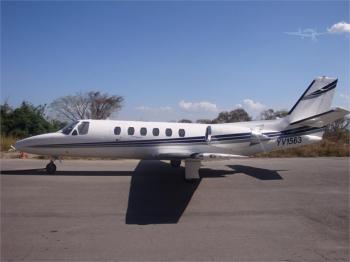 Airframe: Total Time on Aircraft: 7,978.6 Hrs. (As of March 1 2018) Landings: 7,961 Fresh 1-5 inspection completed February 2018.ON Cescom Maintenance Program Engines: Pratt & Whitney JT15D-4 On Standard Aero ESP Gold program 100% coverage Engine # 1 : TSN: 7,952 Hours TSO: 887.6 Hours Engine # 2: TSN: 3511 Hours TSO: 1,159.5 Hours ...
...more
.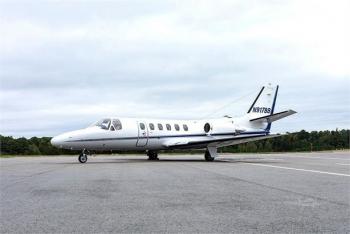 1983 Citation II- 550-0483 - 11,604 TT, 1467/1400 SOH, ADS-B, 5 Tube EFIS, New to Market, call for details. Airframe: Total Time: 11,792 Total Landings: 9,264 Engines: TBO: 1467/1400...
...more
.