---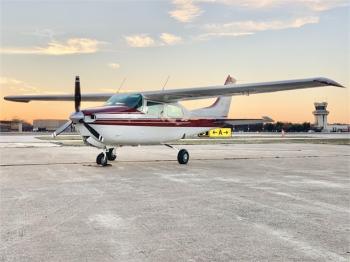 Fresh Annual + Engine Overhaul! Like New Paint and Interior, Unique 2 Owner Aircraft, Always Professionally Flown, Always Hangared. Squawk Free Aircraft! Located in Monterrey, MX. Call Today! Airframe: Total Time: 5,300 Engines: Time: 25 SFOH TBO: 1700 Fresh Engine Overhaul Completed April 2019 by America's Aircraft Engines in Tulsa, Oklahoma. Still under factory warranty through 04/...
...more
.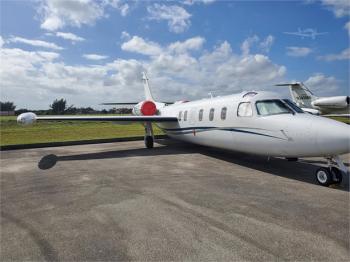 Beautiful Westwind I Turnkey Ready! New Paint and Interior Completed in 2016 Upgraded Avionics to Garmin GTN 750, ADS-B Compliant, Freeon Air Conditioner C check due in 550 Hrs Engines have 2000+ Hrs to Overahaul Airframe: Total Time: 6,794 Total Landings: 4,965 Engines: Time L/R: 6247/6234 Cycles L/R: 3664/3738 M.P.I due in 1,245 Hrs C.Z.I due in 2,772 Hrs...
...more
.
RARE LATE MODEL 1984 C-340A, 5450TT, 50/80 SMOH, KNOWN ICE W/NEW BOOTS, A/C, LR FUEL 202 GALLONS, INTERCOOLERS, GARMIN 530W, KFC200, NICE COSMETICS, FRESH ANNUAL, INDIANA BASED, NO DAMAGE. PRICED FOR QUICK SALE $249,900. SPECIFICATIONS SUBJECT TO VERIFICATIONS & AVAILABILITY UPON INSPECTION Airframe: Total Time: 5,453 Engines: ENGINES: CONTINENTAL TSIO-520NB LEFT ENGINE SINCE OVERHAU...
...more
.

ADS-B out and LPV 6.1 Software Universal VHF and Iridium ATN FANS 1/A+ APU 150 #3 FMS CDU Universal UNS-1 Airframe: Total Time on Aircraft 9865.5 hr Total Landings 5851 cyc cycles since 5,000 cyc Insp. 888 cyc Engines: Time L/R: 10442/95067 Cycles L/R: 4423/5646 verhaul Due 08 Mar 2027 27 Jan 2025 APU: Garrett GTCP-36 150G Serial Number P-372-C Hours 6726...
...more
.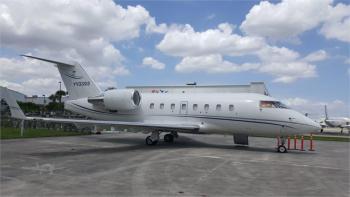 Airframe: Total Time: 9,347.8 Total Landings: 5,829 Airframe Enrolled on SmartParts MTOW Increase Mod Extended Range Engines: Time L/R: 9347/9347 Cycles L/R: 5829/5829 Engine Program GE On Point APU: Time: 10018...
...more
.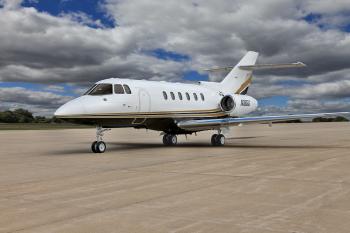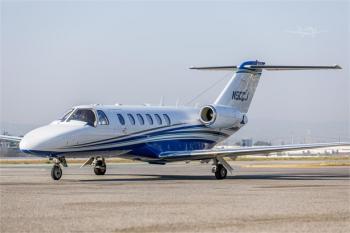 * On TAP Elite * New Paint and Refreshed Interior * Pro Line 21 * ADS-B Out * Color Weather Radar * Cabin Indirect Lighting * Freon Air Airframe: Total Time: 4,220 Total Landings: 3,043 Engines: Time L/R: 4203/4220 Cycles L/R: 3006/3040 TAP Elite ...
...more
.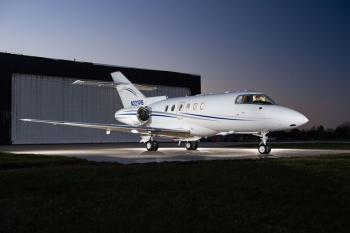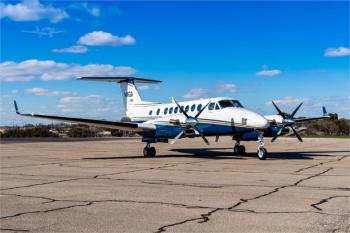 Airframe: 2020 Hours Total Time 2110 Total Landings/Cycles Currently undergoing inspections Five Year Propeller overhaul –Due Oct. 31, 2021 Six Year Landing Gear Inspection-Due April 2025 Five Year Brake hose replacement-Due Dec. 2021 Engines: Time L/R: 2020/2020 SHOT L/R: 239/239 Props: Propellers Due : 10/2021/3/2022...
...more
.
One owner 2007 Eurocopter AS350B2 Law Enforcement configuration with NVG. No damage. SN4310 N680DG Price on request Call if you have questions. ...
...more
.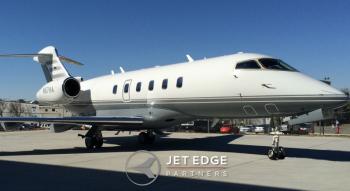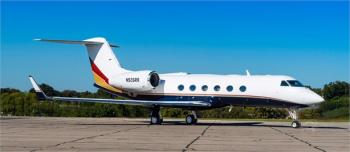 Airframe: TOTAL TIME: 1935.5 LANDINGS: 991 Engines: Time: 1935/1935 Time Since New 1935.5 /1935.5 Mid life Inspections, 2017 completed by Dallas Airmotive APU: Honeywell GTCP36-150 1423 TTSN MSP GOLD...
...more
.