---

ADS-B out and LPV 6.1 Software Universal VHF and Iridium ATN FANS 1/A+ APU 150 #3 FMS CDU Universal UNS-1 Airframe: Total Time on Aircraft 9865.5 hr Total Landings 5851 cyc cycles since 5,000 cyc Insp. 888 cyc Engines: Time L/R: 10442/95067 Cycles L/R: 4423/5646 verhaul Due 08 Mar 2027 27 Jan 2025 APU: Garrett GTCP-36 150G Serial Number P-372-C Hours 6726...
...more
.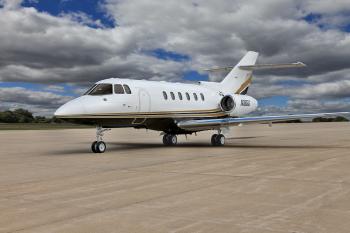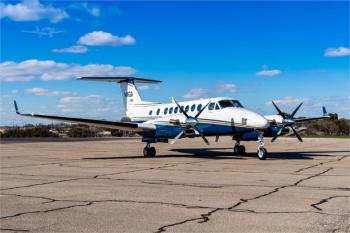 Airframe: 2020 Hours Total Time 2110 Total Landings/Cycles Currently undergoing inspections Five Year Propeller overhaul –Due Oct. 31, 2021 Six Year Landing Gear Inspection-Due April 2025 Five Year Brake hose replacement-Due Dec. 2021 Engines: Time L/R: 2020/2020 SHOT L/R: 239/239 Props: Propellers Due : 10/2021/3/2022...
...more
.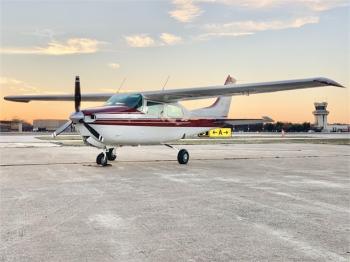 Fresh Annual + Engine Overhaul! Like New Paint and Interior, Unique 2 Owner Aircraft, Always Professionally Flown, Always Hangared. Squawk Free Aircraft! Located in Monterrey, MX. Call Today! Airframe: Total Time: 5,300 Engines: Time: 25 SFOH TBO: 1700 Fresh Engine Overhaul Completed April 2019 by America's Aircraft Engines in Tulsa, Oklahoma. Still under factory warranty through 04/...
...more
.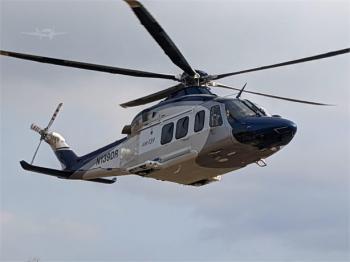 Airframe: Total Time: 604.5 Hours Landings: 1,110 (As of January 30, 2018) Engines: Time L/R: 604/516 ...
...more
.
One owner 2007 Eurocopter AS350B2 Law Enforcement configuration with NVG. No damage. SN4310 N680DG Price on request Call if you have questions. ...
...more
.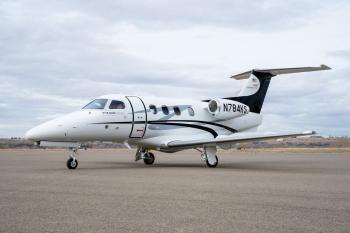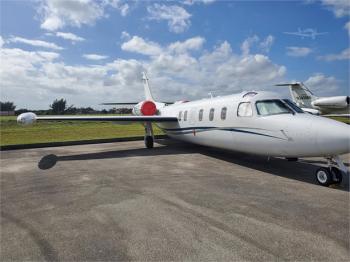 Beautiful Westwind I Turnkey Ready! New Paint and Interior Completed in 2016 Upgraded Avionics to Garmin GTN 750, ADS-B Compliant, Freeon Air Conditioner C check due in 550 Hrs Engines have 2000+ Hrs to Overahaul Airframe: Total Time: 6,794 Total Landings: 4,965 Engines: Time L/R: 6247/6234 Cycles L/R: 3664/3738 M.P.I due in 1,245 Hrs C.Z.I due in 2,772 Hrs...
...more
.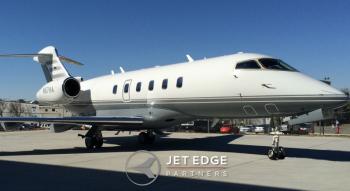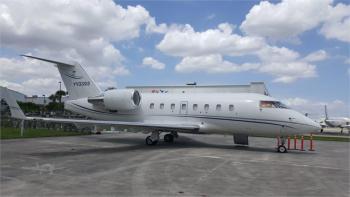 Airframe: Total Time: 9,347.8 Total Landings: 5,829 Airframe Enrolled on SmartParts MTOW Increase Mod Extended Range Engines: Time L/R: 9347/9347 Cycles L/R: 5829/5829 Engine Program GE On Point APU: Time: 10018...
...more
.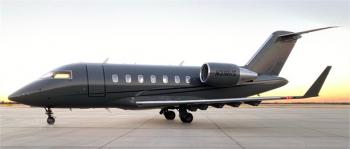 Designer Interior 2017 TCAS 7.1 Designer Paint 2017 Airframe: Total Time on Aircraft 4638.9 hr Total Landings 1788 cyc Enrolled in: Smart Parts Program Engines: Time: 4638 APU: Honeywell: GTCP-36-150 (CL) Hours 2394 Enrolled in: MSP GOLD Program...
...more
.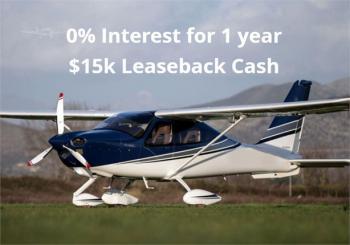 Attention Western US and Texas based buyers - Dealer leaseback promotion including a period of 12 months NO INTEREST financing and up to 15k of leaseback revenue to a purchaser who bases the aircraft in select areas of Delta's responsibility for Tecnam and makes the aircraft available to Delta for occasional use including shows and demonstration flights. New 2020 Tecnam P2010 available October...
...more
.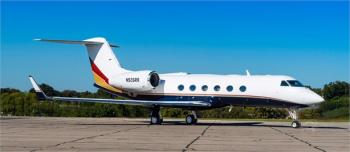 Airframe: TOTAL TIME: 1935.5 LANDINGS: 991 Engines: Time: 1935/1935 Time Since New 1935.5 /1935.5 Mid life Inspections, 2017 completed by Dallas Airmotive APU: Honeywell GTCP36-150 1423 TTSN MSP GOLD...
...more
.