---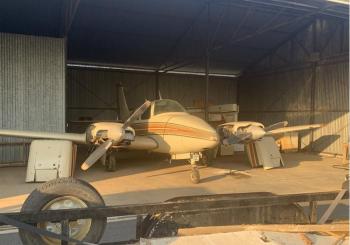 Airframe: Long sloping windshield Nordon radome nose Swept tail Engines: CONTINENTAL IO-470 engines Last overhauled at Reading Pa.. Near TBO Engines pickled with oil and turned over by hand regularly. Props: Needs props overhauled...
...more
.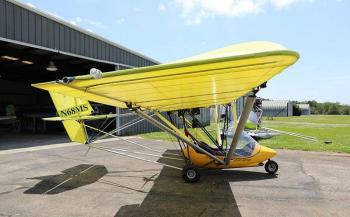 This airplane was completely re-manufactured at Paul's facility this Spring and brought up to current standards. Airframe: New sails, gas tanks and tires Engines: ROTAX 80 HP TT: less than 200 hrs New Engine Information System...
...more
.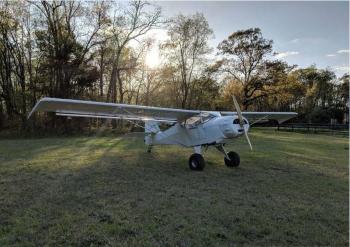 Airframe: TTAF: 60 hrs Engines: Great Plains 2180cc direct drive Volkswagen TT: 60 hrs Props: ...
...more
.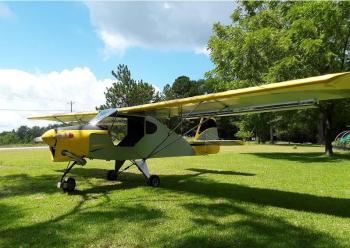 Airframe: Fully restored, airframe sand blasted and epoxy primed covered with Oratex 6000 covering, new tires and disk brakes, control cables and all new aircraft grade hardware. Folding wings and can be flown as a tricycle gear or as a tail dragger Engines: Powered by an electric start Hirth 33...
...more
.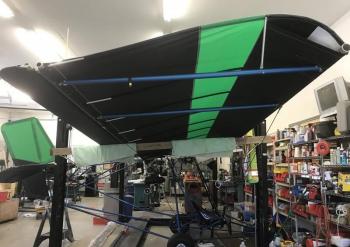 Airframe: Tundra tires Black max hydraulic brakes Steerable nose wheel Wing fences included but not installed Trim kit included but not installed Magnum 250C new parachute never loaded Engines: Hirth F23 50 HP with electric start Props: 66 in. ultra pro composite with spinner, not installed yet ...
...more
.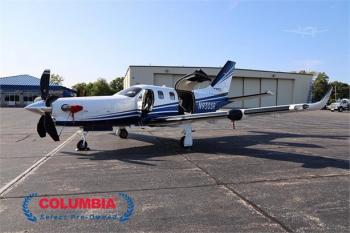 2017 TBM 930 Elite Edition TBM 930, Pilot Door Equipped. 780 TTSNEW. This stunning Columbia Select TBM has been meticulous maintained and kept by the owner. Garmin G3000 Integrated Avionics, Enhanced Operational Package, Synthetic Vision, RVSM, Privacy compartment including chemical toilet and electric self deploying door, Pilot and copilot airbag seat belts. Columbia Maintained Since New. This o...
...more
.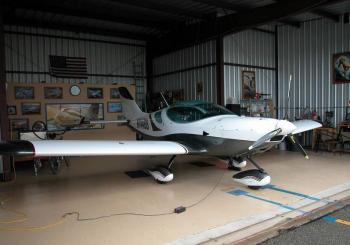 Airframe: TTAF: 460 hrs Engines: Loaded with a new Rotax100HP 912ULS with only 74 hours The engine has an AC electric heater Props: DUC Swirl, 3 blade with 41 hours...
...more
.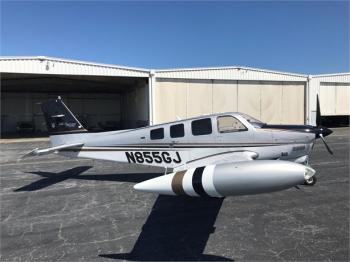 N855GJ 2007 Turbo-Normalized G36 Bonanza 1728 TT, 25 SMOH, Whirlwind II w Rammer II Intercooler, G1000 EFIS PFD & MFD, WAAS, ADS-B, Skywatch, WX-500, GDL-69A XM, O2, TKS Anti-ice, Charts, NDH $625,000 Airframe: Total Time: 1,728 Engines: Time: 25 SMOH TBO: 2000...
...more
.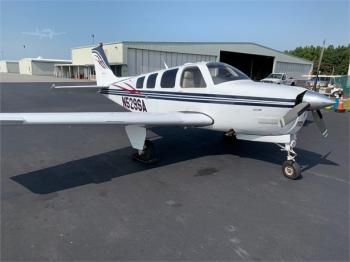 N529SA 2002 A36 Bonanza 925 TT, 325 STOH, KFC-225 Autopilot w FD, HSI, Alt Preselect & YD, GNS-530W, 430W, GMX-200, XM, WX-500, ADS-B, NDH $449,000 Airframe: Total Time: 925 Engine Engine 1 Time 325 STOH TBO: 2000...
...more
.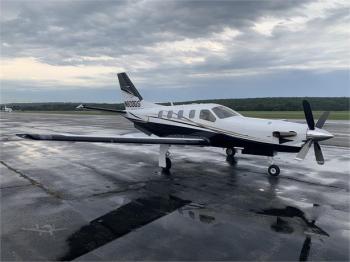 EXCEPTIONAL OPPORTUNITY! 700B WITH 100 HRS ON DALLAS AIRMOTIVE PT-6 OVERHAUL W/ TRANSFERABLE WARRANTY. 2021 GARMIN PANEL UPGRADE W/ TXi EQUIPMENT AND GFC600 AUTOPILOT, ALSO FLIGHTSTREAM 510 AND ADS-B IN/OUT GTX345/335. AIRFRAME REPAINTED 2019. INTERIOR REFRESHED 2018. LANDING GEAR ACTUATORS OVERHAULED 2018. COMPLETE LOGS BACK TO DAY ONE. THIS ONE WON'T LAST! Airframe: Total Time: 3,4...
...more
.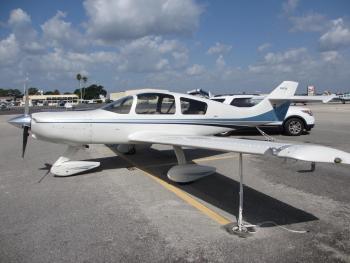 Airframe: TT: 565 hours SNEW Engines: LYCOMING IO-540 250hp SMOH: 565 Props: Q-tip Propeller (HARTZELL) SNEW: 565...
...more
.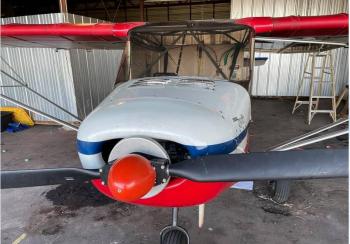 Airframe: Folding wing 10 gal aux tank Engines: 582 engine Props: Ground adjustable prop Don't miss the chance to own this aircraft. Click
here for more details.
.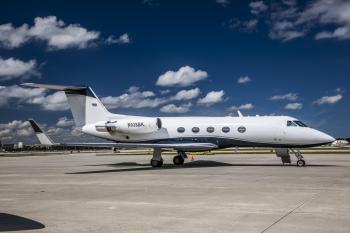 Airframe: TTAF: 12,762 Engines: SPEY MK 511-8 TTSNEW: 8494 / 8546 TBO: 8000 Props: HONEYWELL GTCP 36-100G TSNEW: 5474 ...
...more
.