---

• 8,229 Hours Total Time • Engines Enrolled on Rolls Royce Corporate Care • ATG-5000 WIFI • Part 135 • No Damage Airframe: Total Time: 8,229 Total Landings: 4,897 Engines: ROLLS ROYCE AE3007 Time: 4477/4477 Cycles: 2472/2472 APU: Time: 3455 ...
...more
.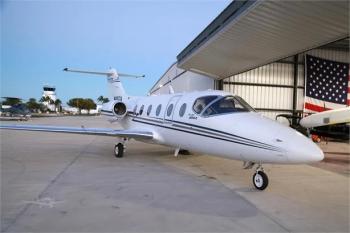 Proline 21 Constant Aviation Conversion, TBO Extension STC, WIFI ATG-2000, Part 135 Maintained, Overhaul due in 800 hours both engines, IFA Inspections, A Due in 220 hours, B Due in 720 hours, C Due in 1500 hours, D Due in 1800 hours Airframe: Total Time: 8,847 Total Landings: 7,150 Engines: PRATT & WHITNEY JT15-5D SMOH L/R: 4562/4669 Cycles L/R: 7537/7464 Left Engine: TBO Extension ...
...more
.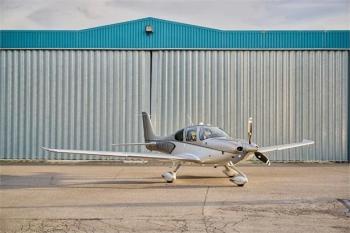 A like-new fully loaded SR22T with all maintenance covered by Cirrus CMX until 30/04/2024. This beautiful aircraft still has that new airplane smell but with all the new airplane wrinkles ironed out. Delivery to the USA is included with the sale. Don't miss out! Transition Training is included in the purchase of this aircraft through Cirrus Embark Program. Low rates and flexible term fina...
...more
.
An amazing opportunity to own a 2020 SR22T with spinner to tail warranty through January 23, 2025! Transition Training is included in the purchase of this aircraft through Cirrus Embark. Low rates and flexible term financing are available, so call us today at to learn more about this and any of our other Cirrus Aircraft available for sale! Airframe: 620 Flight Hours Since New 725 Hobbs ...
...more
.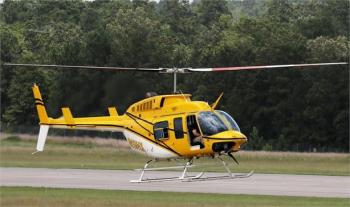 Airframe: Total Time: 10,596.8 Engines: Rolls Royce C30P S/N: CAE-896116 Don't miss the chance to own this aircraft. Click
here for more details.
.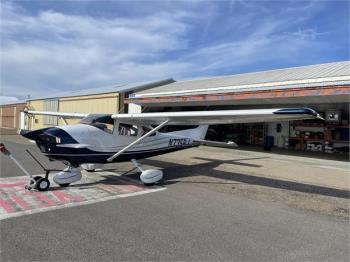 Equipped with the Peterson Conversion High-Lift Canard STC, this one-of-a-kind 182 thrives in short field conditions. The airplane has a fully loaded avionics panel with a Garmin GTN 750W, Garmin GTN 650W, Aspen Evolution 1000 Pro, and STEC 55X Autopilot. Many other features and upgrades on the airplane including the Continental IO-470F Fuel Injected Engine STC (260hp) and the Long-Range Fuel Capa...
...more
.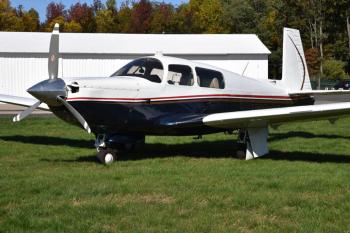 Great looking "Missile" conversion with long-range tanks, streamlined wing tips, 231 cowl, etc.; recent factory remanufactured engine, new full-feathering propeller blades w/ reconditioned hub; Garmin GNS 530W, Garmin SL 30, Garmin GTX 330, Garmin GTS 800 ADS-B Out, Century 41 autopilot, WX-950 Stormscope, Stratus & SiriusXM WX, JPI 700 engine monitor, Shadin fuel totalizer, fresh Mooney Serv...
...more
.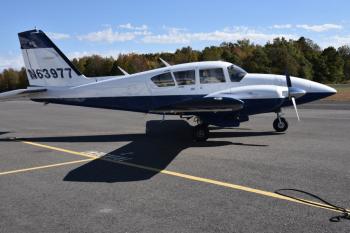 Great looking Aztec inside & out! Recent Garmin upgrade including GTN 650, dual G5s, GNC 255A, GMU 11, GTX 345 ADS-B In/Out, GMA 345; co-pilot instruments; recent prop overhauls and fresh annual & IFR Certification. Total Time: 8485 Engines: 880 SMOH Props: 10 SMOH...
...more
.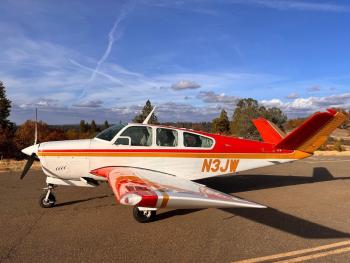 Aircraft Total Time: 4803 Hours Total Time Engine Time: 1300 SMOH on IO-520 Continental (with 1700 TBO) Propeller Time: 943 SPOH on McCualey three blade Annual Due: December 2023 Useful Load: 1153 Lbs...
...more
.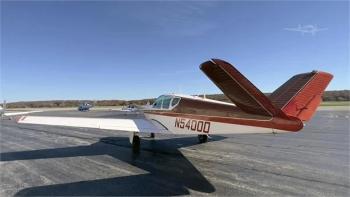 1957 Beechcraft H35 Bonanza, 4627 TTSNEW, 792 SMOH, No Damage, Complete Logs, ADS-B Out Compliant, Always US Registered. Garmin G5 AATD, Garmin HSI, Garmin GNC 355, Garmin GMA 345 Audio Panel, Appaero Stratus ESG Transponder Airframe: Total Time: 4,627 Engines: Continental 470G Engine 792 SMOH 1500 TBO ...
...more
.