Beech Bonanza 35 / V35 aircraft for sale
---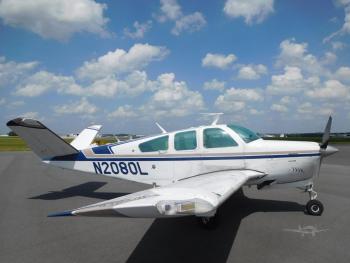 N2080L 1976 Bonanza V35B, D-9902; 4345 Total Time, Engine 421 Since Continental Factory Reman (New 1900 Hour TBO Engine), D'Shannon Engine Baffles, King KFC-200 Autopilot with Aspen 1000 EFIS PFD, Synthetic Vision, TKS Anti-Ice System, Garmin GNS-530W GPS/Nav/Com w WAAS and GNS-430W GPS/Nav/Com w WAAS, Garmin GTX-330ES Transponder with ADS-B Out, Garmin GDL-69 XM Weather, FlightStream 210 for In...
...more
.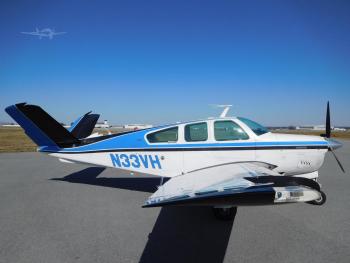 N33VH 1975 Bonanza V35B, Serial No. D-9803, 4440 TT, Engine IO-520 285 Horsepower, 364 Since Major Overhaul June 2017, 3-Blade Prop 364 Since Overhaul June 2017, Century III Autopilot w HSI, Coupled for ILS / GPS Approaches, Garmin GNS-530W GPS/Nav/Com w WAAS, Garmin GTX-345 Transponder with ADS-B In and Out, Traffic & Weather Displayed on GNS-530W, GMA-340 Audio Panel w 4 Place Intercom System, S...
...more
.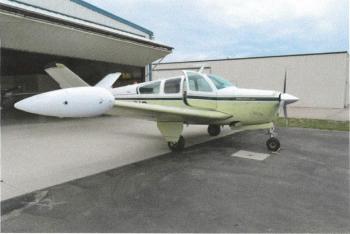 Airframe: Total Time: 13102 Engines: Engine Time: 242 Engine Notes: Continental TSIO-520-D3 S/N 156029-6-D Props: Hartzell PHC-C3YF-1RF/F8608 S/N EE6032B...
...more
.
Well maintained aircraft. Hangared in Topping, VA. Equipped with many upgrades: Fifty Five X Autopilot, Garmin GMA 340 Audio Panel, and Garmin 335 transponder. This aircraft meets the 2020 ADSB mandatory requirement. Recently overhauled engine with 265.3 hours. Useful load: 1254. Total Time: 5100.8 Engine: Continental IO-520BA Power: 285 Engine hours: 265.3 Last Annual compression check: ...
...more
.
SD, US
$55,000 Under Contract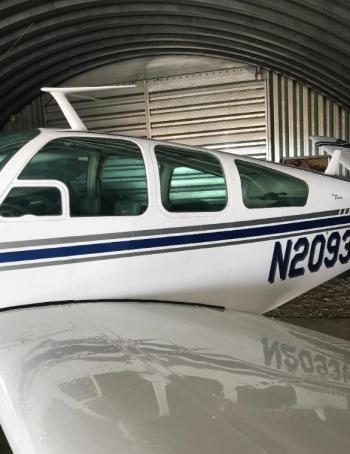 1966 Beechcraft V35 Bonanza. This plane has pristine paint. It has great engine compression. It is very well taken care of historically. Total Time: 3608 Engine 1 Time: 1747 SMOH. Great compressions. Prop 1 Time: 3 HOURS...
...more
.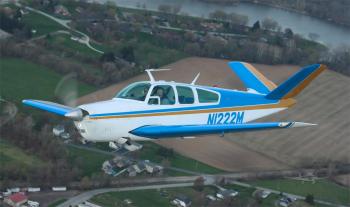 698 SMOH, great panel, . There is no damage history and the logs are complete from the factory test flight. The aircraft is hangered and the annual was completed March 11, 2020. The IFR certification is good through November 2021. Airframe: Total Time: 2225 Engines: IO-520BB (Heavy Case) 285 HP 698 hrs. SMOH Props: 3-Blade McCauley 621 hrs. SPOH...
...more
.
Steve Weaver Aircraft Sales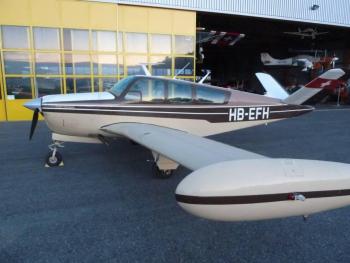 Very nice and clean 1966 Turbo V35 Bonanza Imported in Switzerland new Fuel capacity 2 Main Tanks, each 40 USG, 37 Usable 2 Tip Tanks (Osborne Alluminum), each 20 USG Total 120 USG Horsepower: 285 Top Speed: 209 kts Cruise Speed: 195 kts Stall Speed (dirty): 55 kts Takeoff Ground Roll: 965 ft Over 50 ft obstacle: 1320 ft Landing Ground Roll 647 ft Over 50 ft obstacle: 1177...
...more
.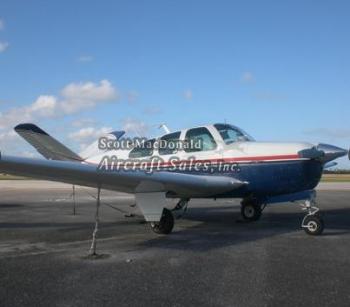 Airframe: 6020 Total Time Since NEW Engine Specs: 825 SMOH Prop(s): 412 SPOH Don't miss the chance to own this aircraft. Click
here for more details.
.
Scott Macdonald Aircraft Sales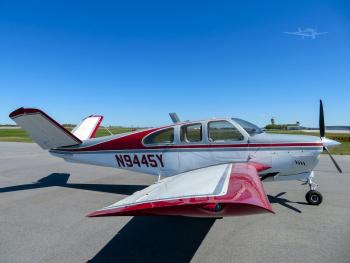 N9445Y Serial # D-6629 CONTINENTAL IO-550-B 300 HORSEPOWER ENGINE CONVERSION "FAST, EFFICIENT AND BEAUTIFUL" Serial No. D-6629, 7540 Since New, Engine IO-550-B 300 Horsepower Engine Conversion 795 Since New, 3 Blade Scimitar Prop 795 Since New, Modern V35B Style Metal Instrument Panel w New Style Switches, S-Tec 40 Autopilot w GPSS Steering, Aspen EFIS EFD 1000 MAX w Synthetic Vision and ADS-B Tr...
...more
.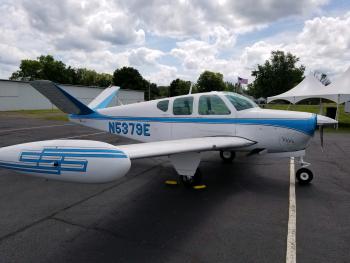 Airframe: TOTAL TIME: 4875 Hours Engines: ENGINE TIME: 1120 SMOH Continental IO-470C 1500 TBO Props: PROP TIME: 43 On New McCauley 2 Blade Prop...
...more
.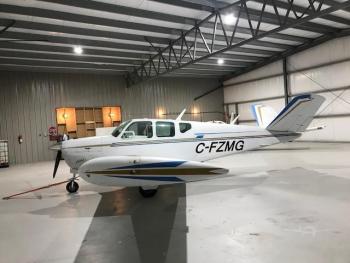 $85,000 Canadian Funds If you want to go fast cruise at 169 Knots, carry 1100 pounds, range 535 nm, service ceiling 20,000 FT. This is the aircraft for you. Well maintained. Some History Was a company aircraft owned by Bendix Corp in the US. Imported to Canada by a commercial pilot to fly from his base of operations to his Canadian home. You can still get the original N number if desired. US ...
...more
.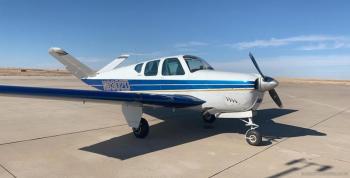 IO-470-C 260HP Continental 625HRS SMOH 3,998 HRS TTAF 632HRS SPOH Don't miss the chance to own this aircraft. Click
here for more details.
.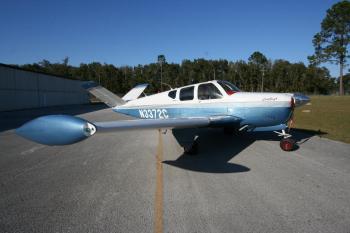 Airframe: 3053 Total Time Since NEW Engines: 525 SMOH Don't miss the chance to own this aircraft. Click
here for more details.
.
Scott Macdonald Aircraft Sales
Sky Manor Aircraft Sales LLC