Cessna CitationJet / CJ aircraft for sale
---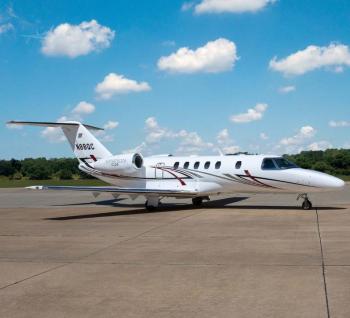 New-to-Market! 525C-0004; N88QC; AvSKY is proud to offer a competatively priced CJ4 with an incredible pedigree; Only 2,127 TTSN and One US Owner Since New and all maintenance by Cessna Wichita! Please inquire! Airframe: Enrolled in Cescom 2,127 Total Hours 1,553 Landings One US Owner Since New Always Cessna Maintained On ProParts Engines: Engine 1: Enrolled in TAP Blue Engine Program...
...more
.
Dan Hartley Jet Sales is proud to introduce this low-time, 2002 CJ2 with only 2,996 hours, featuring the Pro Line 21 Flight Deck with dual Garmin GTN-750 GPS/Nav/Com, Garmin GTX-345 & 335 transponders, ADS-B In/Out, XM satellite weather & MFD charts, and a beautiful six-passenger interior that was refurbished in 2017. Engines are enrolled on TAP Elite. Airframe: Total Time: 2,996 Total Landi...
...more
.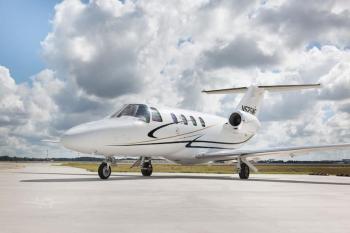 Garmin G1000 with Synthetic Vision, ADS-B, New P&I 2015. Call for Details! Airframe: Total Time: 5586.3 Total Landings: 5509 Engines: Time: 5586/5586 Cycles: 5509/5509 Tap Elite Deferred, Call for Details....
...more
.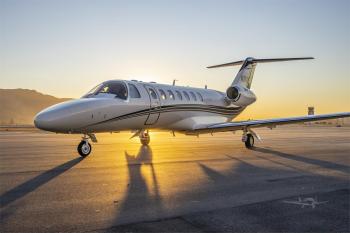 Garmin G3000 Avionics Suite * Synthetic Vision * ADS-B Out * TAP Blue * ProParts * ATG 5000 WiFi * Six Pedestal Seats with An Interchangeable Right-Hand Side-Facing Seat * Airframe: Total Time: 1500 Total Landings: 1298 RVSM Certified Engines: TAP Blue ...
...more
.
All Logs No Damage History Two US Owners Since New Airframe: Total Time: 1,900 Total Landings: 1,600 Engines: ENG MODEL : Williams FJ44-3A  Fully-Funded TAP BLUE ( No Deferrals ) $334 / Hr for Both ENG TT : 1900 1600 ...
...more
.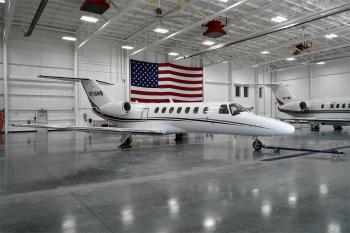 2008 Citation CJ3 - 2,793 TT, TAP ELITE, ADS-B, XM Weather, Pulse Lights, TCAS II, Currently at IND accomplishing numbers DOC inspections. Very well equipped, high pedigree CJ3. Airframe: Total Time: 2792 Total Landings: 2528 Engines: Time: 2793...
...more
.