Hawker aircraft for sale
---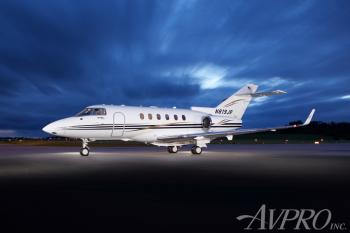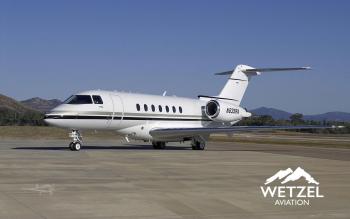 2009 Hawker 4000. Outstanding Performance vs. Value! ESP Gold Engine Program, HAPP Avionics Program. 600/1200/3000 Inspections C/W. ADSB out equipped. Domestic Based. Airframe: Total Hours Since New: 2181 Total Landings Since New: 855 Engine(s): Pratt & Whitney 308A Left Engine: PCE-CE0057 Total Hours Since New: 2181 Total Cycles Since New: 855 ESP Gold Right Engine: PCE-CE0056 Tot...
...more
.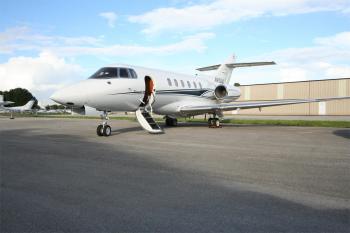 Stunning 850XP For Sale or Partnership. Professionally Managed and Crewed. This Turn Key Aircraft boasts New Paint and Interior in 18, WAAS-LPV- ADSB, Engines and APU are on MSP Gold! Avionics are on CASP, Call Scott MacDonald for details on this unique opportunity. This is truly a TURN KEY Operation on an impeccable Aircraft up for sale or 1/2 ownership position Airframe: Total Time Since New ...
...more
.
Scott Macdonald Aircraft Sales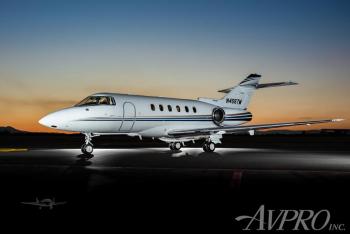 Pro-Line 21 Cockpit Engines Enrolled on MSP WAAS Capable TCAS 7.1 Equipped Aircell ATG-5000 GoGo Wi-Fi Full Interior Refurbishment in 2018 Interchangeable 9 / 11 Pax Configurations Airframe: Total Hours: 10,053 Total Landings: 6,197 Engines: Honeywell TFE731-5BR-1H #1 sn P-107735 9665 Total Hours 5946 Total Cycles #2 sn P-107701 9806 Total Hours 6036 Total Cycles APU: Hone...
...more
.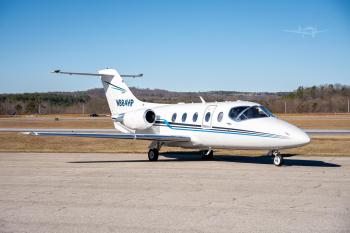 Great Low Time Hawker 400XP. Fresh C-Inspection completed August 2019. 2017 Interior refurbishment and new exterior stripping. Airframe: Total Time: 2622.5 Total Landings: 2180 Range: 1,550 NM Max Takeoff Weight: 16,300 lb Fuel Capacity Mass: 4,800 lb Landing Gear Cycles Since Overhaul: 2180 Engines: Pratt & Whitney JT15D-5R Engines 2622.5 Since New Hot Section Completed at 1801 hours ...
...more
.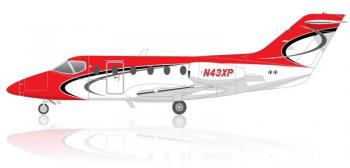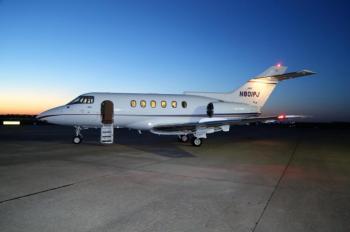 Omni International Jet Trading American Aircraft Sales Inc.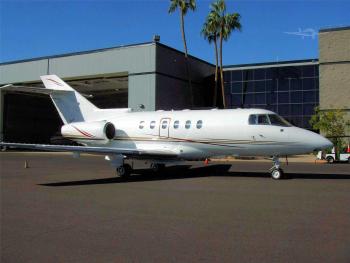 American Aircraft Sales is proud to present this Hawker 800XP for sale. US owned and based. Previous 135 conformity. Low time engines 689.3 and 1,040.4 since CZI was completed. 8 pax interior with 3-place divan. Dual NZ-2000 FMS, King KHF-950, WX-1000+ Stormscope, Aircell 3100T flight phone Airframe: 8,269.4 Hours / 5,555 Landings Engines 1: TTSN: 6,940.7 Hours TCSN: 4,814 Cycles TSCZI: 1,04...
...more
.
American Aircraft Sales Inc.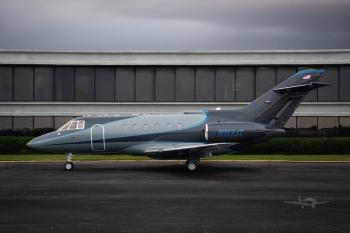 Airframe: Total Time: 6,159.5 hours Total Landings: 3,875 Enrolled on CAMP Engines: Honeywell TFE731-5R-1H Serial Numbers: P-91527 (Right) & P-91526 (Left) Time Since New: 6,039 & 6,061 Cycles Since New 6,467 & 6,467 Enrolled on MSP Gold APU: APU SundStrand/N: P224 APU Hours: 4,485 ...
...more
.
Swartz Aviation Group, LLC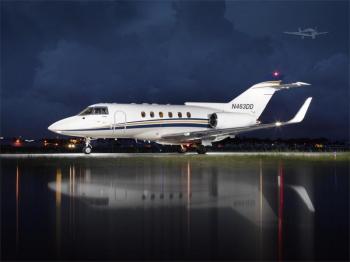 No History of Damage or Corrosion Airframe: 7907 TT 5531 Landings Engine(s): Engine 1: 7874 TT; 5525 Cycles Engine 2: 7889 TT; 5529 Cycles APU: T-62T; 5661 TT, 9303 Cycles...
...more
.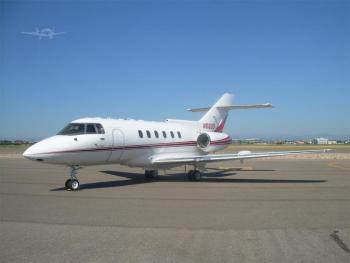 Airframe: TOTAL TIME: 9661.6 TOTAL LANDINGS: 6924 (CURRENT AS OF 06/20/2018) Landings: 6924 Engine(s): HONEYWELL TFE 731-5R-1H P-91394 TSN 9352.3 CSN 6676 P-91392 TSN 9373.1 CSN 6709 Honeywell MSP GOLD APU: Yes...
...more
.
Pilot Service Provider, Inc.