Learjet 45 / 55 / 60 aircraft for sale
---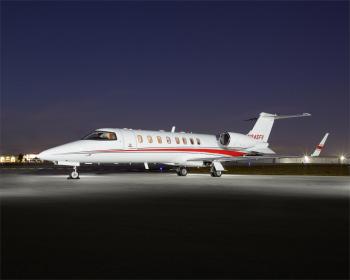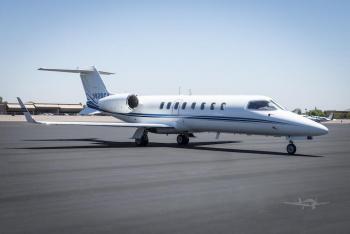 BR Engines & APU on MSP, Fresh Gear May 2020. A-D Inspections c/w 3/2019, New Lear 75 Interior Installed Late 2019 Airframe: 7,146.9 Hours 5,220 Landings Engines: Time: 7062/6893 Cycles: 5159/5075 APU Time: 2498...
...more
.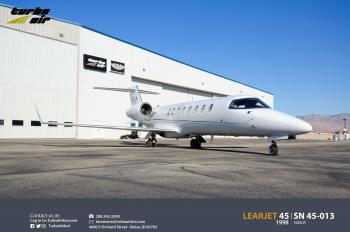 Exceptionally Well Maintained 45 with BR Engines, New Paint, & ADS-B! Airframe: Total Time: 5567 Total Landings: 4692 Engines: Time L/R: 5428/5526 MSP...
...more
.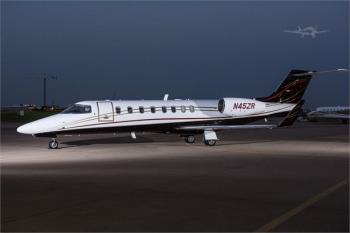 DELIVERED WITH FRESH INPSECTIONS. Two owners excellent pedigree The interior is epic with the "Indy 500" Avant Guard feel" Don't let the darker seats fool you this plane has epic looks both inside and out! This exceptional two owner Lear 45XR features a great corporate pedigree with excellent past care and custody. The 45XR features an eight place double club flat floor configuration w...
...more
.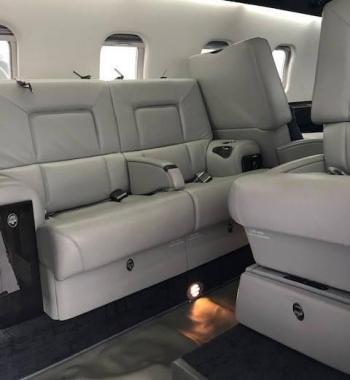 Engines On ESP GOLD Professionally Maintained Aircraft ADS-B / WAAS / LPV Upgraded FMS's APU Equipped Wi-Fi Airframe: Landings: 4,396 Engines: TSN: 5074/5088 CSN: 4386/4396 TBO: 7200 APU: Hamilton Sundstrand T-20G, TSN: 2556...
...more
.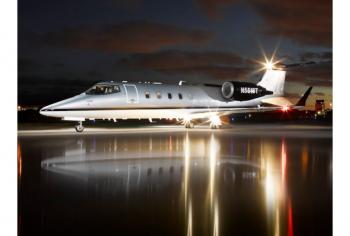 Fresh 12 Yr. Inspection ADS-B Out compliant WAAS/LPV Engines Enrolled on JSSI 100% Carbon Fiber Interior Trim Distinctive style and comfort. Airframe Details: Total Hours: 10,007.5 hrs and 7,243 ldgs Engine Details: Pratt Whitney PW305A Enrolled on JSSI- 100% ENG 1 sn PCE-305067 3,993 hrs remaining ENG2 sn PCE-305066 4,220 hrs remaining...
...more
.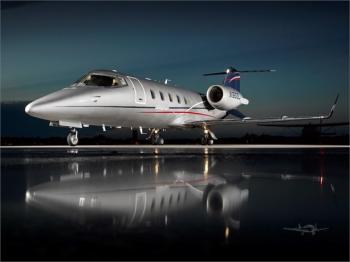 Airframe: Total Time: 4,249 Total Landings: 2,989 Engines: PRATT & WHITNEY PW305A Time L/R: 4216/4222 Cycles L/R: 2969/2972 ESP Gold TBO: 7200 APU Time: 1716...
...more
.
Engines on 100% Honeywell MSP, Phase 1 and 1A Mods, Fresh Inspections, 12 Year Inspection c/w 2009, Capable for Europe Operations, FDR, TAWS, ADS-B In/Out, HF Radios, 2 UNS 1K FMS, GPS, SATCOM, Exterior: Overall White (09-2017), Winglets, New LH Generator, New Generator Control Panel, Current ADs & SBs, New RH Windshield, New Life Port Air Ambulance STC, New Inverters System, New First Aid Kit ...
...more
.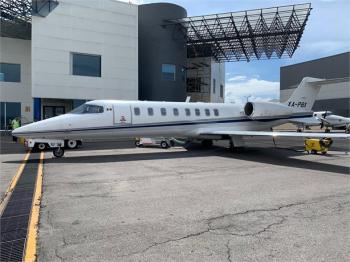 Engines & APU on MSP Gold, Airframe on Smart Parts, ADS-B Out, TCAS v.7, 1,000 Pound gross weight increase mod, Fresh Landing Gear major insp in 2019, No Damage History, Maintained by Bombardier service centers. Airframe: Total Time: 6097 Hrs Total Landing: 4326 Landings Enrolled on Smart Part Plus by Bombardier Engines: Time: 5931/5954 Cycles: 4237/4264 MPI Due: 8486/8515 CZI Due: ...
...more
.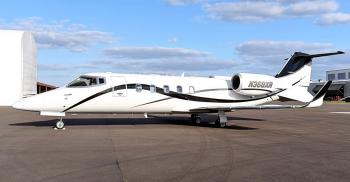 The 60XR's cabin measures 5.7 ft. high, 5.9 ft. wide and 17.7 ft. long. This space is sufficient for seven passengers: four-seat club and 3-place divan. Compared to similar competitors, the interior space is 3 inches wider and 43 inches longer. Design improvements include a larger galley, increased aft baggage area and the addition of a cabin management system featuring control modules and elec...
...more
.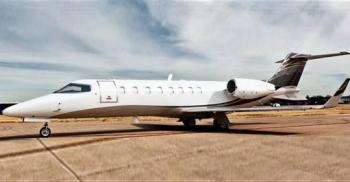 TTAF: 1,223 hrs. Landings: 1,011 Engines: Engine #1: 1,223 SNEW Engine #2: 1,223 SNEW Don't miss the chance to own this aircraft. Click
here for more details.
.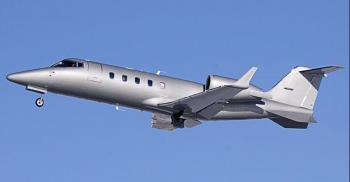 TTSN Hours 4,601.20 4,540.20 TCSN Cycles 3,524 3,481 Time Since Hot Section 1,040.20 1,079.20 Date of Last Hot Section 9/26/2011 9/09/2011 Next Overhaul Due 7,200 hrs. 7,200 hrs. Hours Since MPI 1,040.20 587.40...
...more
.
MD, US
Make Offer/Call for Pricing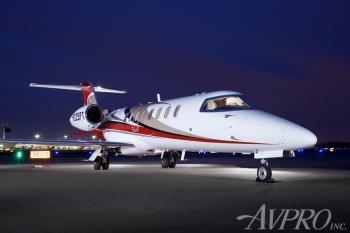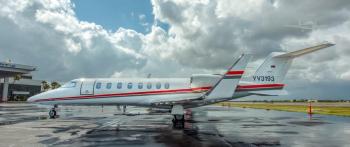 Airframe: Total Time:4,002.36 Hours (As of October 17, 2018) Landings: 4,601 Engine 1: Engine 1:GARRETT TFE731-20R-1B Engine 1 Time:4002 SNEW Engine 1 Cycles:4601 Engine 2: Engine 2:GARRETT TFE731-20R-1B Engine 2 Time:4002 SNEW Engine 2 Cycles:4604 APU Notes: Honeywell RE-100 As of November 18, 2017) Total Time Since New: 1,199.34 Hours Cycles: 3,479...
...more
.