Inactive Ad
---
The ad you requested is no longer active, however you may be interested in some of the following Cessna 210 ads:
---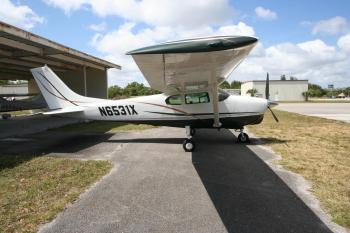 Super Low Time Cessna 210 with only 3552TT 993 SMOH Garmin Transponder ADSB out, King GPS, Super Clean Paint, Complete Records, 3 Blade Schimtar prop. Hangared in Stuart FL Airframe: 3552 Total Time Since NEW Engines: 994 Since OH by Certifed Engines Unlimited 2001 IO 470 E Props: 3 Blade Harztell 179 Since NEW...
...more
.
Scott Macdonald Aircraft Sales

Barnett Investment Group, Inc.
ADS-B equipped! This bird is one of the cleanest and well-maintained '64 model Cessna 210 Centurions left out there in the fleet. Owned and meticulously maintained in Michigan by a retired American Airlines captain for the past 35 years. Mid-time "G & N" engine with all new cylinders, King IFR avionics stack, a working Cessna 300 autopilot coupled to the GPS and VOR/LOC, and a JPI EDM-700 En...
...more
.
Dan Howard Aircraft Sales LLC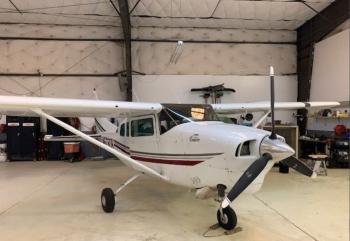 A sharp looking Turbo 210 with only 400 hours on a 2016 Zero timed engine. Glass panel engine monitor, GNS 430, Navomatic AP. Custom leather seats, oxygen, this is a T210 anyone would be proud to own. Logs, more pictures, and video at kelmaraircraft.com. Airframe: Total Time: 5170 Very clean Paint is in very good condition and is a modern paint scheme. No damage history found in our search. ...
...more
.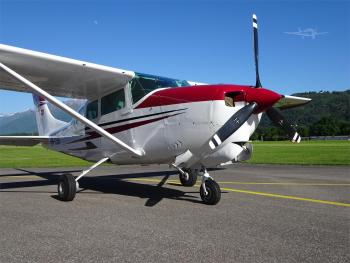 210F, Fresh annual, GNS530W, PMA8000 Audio Panel, new Garmin GA106A CDI Very LOW TIME, nice and clean aircraft Factory corrosion proof 2 owners since new Complete logs Imported new in Switzerland (with 9 hours on Swiss logs) in April 1967. Empty Weight: 2131 lbs / 966.60 kg MTOW: 3300 lbs / 1497 kg Swiss noise category "C" New windshield Many new parts replaced during last two annual...
...more
.
1967 T210 in superb condition. Well maintained, complete logs and supporting history documentation. Factory Oxygen, 2015 custom interior, Annual Inspection completed 9/19, including Carry Through Spar Service Bulletin. Same owner for 20 years, many other extras. Airframe: 4235 TT 1350 useful load Upgraded Newer Style Gear Saddles Engines: TSIO-520-C2B 200 SMOH – Aero Engines of Wincheste...
...more
.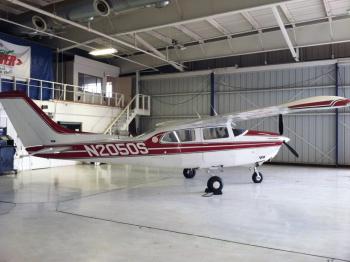 All current with no damage history All New Millennium Cylinders and Pistons with STOH Garmin GTN750, GTN650, ADS-B In/Out Airframe: 4548 Engines: 1576 SMOH Teledyne Continental TSIO-520-H Props: 1576 TT...
...more
.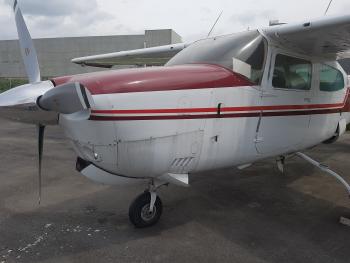 Total Time: 2095 Hours Engine Time: "0" Hours SNEW Prop Time: "0" Hours SPOH Don't miss the chance to own this aircraft. Click
here for more details.
.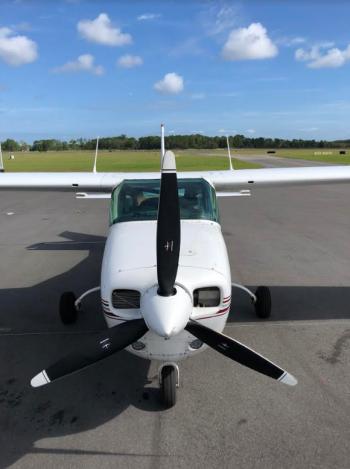 Airframe: Total Time: 6999.2 Engines: Continental IO-520 L Time (hrs):1665 Since Factory New Props: Time (hrs): 632.8 TSO ...
...more
.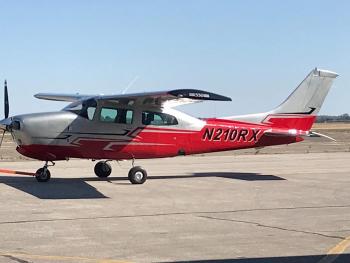 Airframe: Total Time: 4164 Engines: CONTINENTAL IO550 Time: 690 Props: MCCAULEY Overhaul Time: 100...
...more
.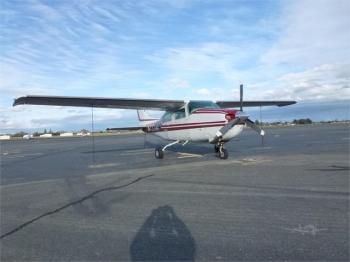 Fly high and very fast guided by new state-of-the-art avionics all the while luxuriating in the beautiful new leather interior. Airframe: 3557.5 hrs as of 4/1/19 Engines: Engine(s)997.9 hrs SMOH as of 4/1/19 57 hrs since Top Overhaul with six factory cylinder assemblies Props: Prop Specs988 hrs SPOH as of 4/1/19...
...more
. 14386.08 Total Time 1488.65 SMOH 623.67 SPOH Don't miss the chance to own this aircraft. Click
here for more details.
.
Loaded 1977 Cessna Turbo 210M w/ Garmin GNS-530W, GNS-430W, GTX-330ES w/ ADS-B Out, GTX-327 2nd XPDR, GMA-340 Audio Panel, KFC-200 Autopilot w/ Flight Director, JPI-700, and Sandel 3308 Electronic HSI. Custom instrument panel.This plane also has ALL NEW light-gray tinted windshield and windows, new Blue Carpet, new Light Gray plastic interior trim, new pilot & co-pilot sheepskin seats, new tires, ...
...more
.
Dan Howard Aircraft Sales LLC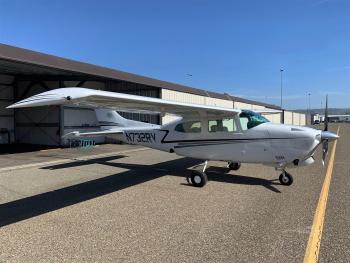 A great Cessna T210, Garmin 530W, Aspen 1000 Pro, Intercooler, Wing spar AD is being done. Airframe: Total Time: 4420 Engines: 285HP Continental TSIO-520 Intercooled 2,000+ SMOH and running strong ...
...more
.