1978 CESSNA 210M
Reg # N6265B
$215,000
Loaded, clean, Cessna 210M w/ IO-550 engine with exceptional maintenance by Uncle Sam for over 30 years! This former U.S. Customs plane is loaded with Electric A/C, Uvalde gear door mods, STOL, GNS-530W, GMA-345 Bluetooth Audio, Lynx NGT-9000 ADS-B In & Out, Slaved HSI, STEC-55X AP w/ FD, Shadin FF, Dig Oil Press/Temp/Volt/Amps, KRA-10A Rad Alt, Del-Air Large Observer Window, Elec Backup Vacuum, Standby Alternator, CO Detector, and more. Wing Spar Service Bulletin just complied with. Like New Paint and Brand New Full 4-seat Deluxe Leather Interior in November 2019! Fresh Nov annual, and ready to go! Be sure to review the extraordinary maintenance logs posted at the bottom of this ad in the 'Service Logs' section! We can't count how much money has been inve$ted in this bird!

Airframe:
Total Time: 6,898

Engines:
1,367 hours on Atlantic Aero STC'd 300-Horsepower Factory Reman Engine (11-24-2009) (STC # SA3104SO)
Make: Continental // Model: IO-550-L12BR // Serial # 1001314
All cylinders except cyl #6 have been replaced in the past 500 hours.
1,700-hour Factory Recommended TBO
Mosr recent compressions: #1 / 68, #2 / 68, #3 / 72, #4 / 70, #5 / 74, & #6 /68.

Props:
869 hours since Overhaul on STC'd 3-Blade 'Scimitar' Constant-Speed Prop by Jordan Propeller Service, Inc. of San Antonio, TX FAA CRS # EK2R797K (04-02-2013)
Make: Hartzell // Model: PHC-J3YF-1RF // Serial # FP5264B
2,400-hour Factory Recommended TBO
Garmin GMA-345 Bluetooth Audio Panel w/ 3-Light Marker Beacons, USB Charging Port, and Voice-Activated 4-Place Intercom System (New in Nov 2019)
Garmin GNS-530W IFR-WAAS-Certified GPS-Com w/ VOR, LOC, Glideslope & Large Color Moving Map Display; also features Terrain Avoidance
King KCS-55A Slaved HSI
King KY-196 TSO Digital Com #2
King KN-53 TSO Digital Nav #2 with VOR, LOC
BFG WX-500 Stormscope (interfaced to the GNS-530W display)
King KRA-10 Radar Altimeter
King KN-63 Digital DME channeled to both NAVs
King KR-87 Digital ADF w/ Flight Timer
King KNI-582 RMI (coupled to ADF & both NAVs)
L3 Lynx NGT-9000 Touchscreen Transponder w/ ADS-B In & Out, you can display FIS-B Weather & TIS-B Traffic on the face of this unit as well as METER Text Weather (will WiFi to iPad!)
STEC 55X Autopilot w/ Flight Director, Hdg/NAV/GPS Tracking, GPSS Steering, Vertical Speed Mode, Altitude Hold & Glideslope Coupling
2014
Professionally stripped and painted in August 2014. Always hangered.
Matterhorn White base coat.
Pewter & Light Gray trim.
Still in nearly Like New condition.
Rated - 9.
2019
Gorgeous full custom, deluxe 4-seat interior installed by Sky Aircraft Interiors of West Houston, TX. New in November 2019.
Light Grey leather seats.
Matching Light Gray leather sidepanels with Dark Blue lower carpet overlays.
Dark Blue carpeting.
Light Dove Gray leather wrapped interior window trim & headliner.
Rated - 9+.
'Wing Carry Through Spar' Service Bulletin 57-08 complied with in November 2019 (this aircraft had no corrosion issues as U.S. Customs removed the factory foam from the spar 30+ years ago)
Atlantic Aero IO-550-L 300-Horsepower Engine & Prop Conversion! (STC # SA3104SO)
Aero Modifications Dual-Isolator Forward Engine Mount System (STC # 00796AT)
O&N Aircraft Modifications Electric Air-Conditioning! (STC # SA00194NY)
Horton STOL-Craft Wing Leading Edge Cuffs & Stall Fences 'STOL Kit' (STC # SA996CE)
Custom Metal Instrument Panel w/ Post Lighting
Extended Glareshield with Instrument Flood Lighting
B&C Specialty Products Standby Alternator (STC # SA00848WI)
Guardian 1 Electric Standby Vacuum System (SA4626SW)
O&N Aircraft Modifications 135-Amp Alternator Conversion (STC # SA01437NY)
O&N Aircraft Modifications 'Option 26' Improved Wide Belt & Pulley Drive for existing O&N 135-Amp Alternator (STC # SA01437NY)
Sierra Industries 'Uvalde' Main Landing Gear Door Modification (STC # SA5737SW)
Sierra Industries 'Uvalde' Nose Landing Gear Door Modification (STC # SA5934SW)
Shadin Digital Fuel Flow Computer (STC # SA639GL & SA1688GL)
Electronics International Digital Oil Pressure/Oil Temperature Gauge (STC # SA5925NM)
Electronics International VA-1 Voltage/Amp Gauge (STC # SA2693NM)
Aero 452 'CO Guardian' Carbon-Monoxide Detector System
New ACK Model E-04 ELT (406MHz) installed in Nov 2019
B.A.S. 4-Point Inertia Reel Shoulder Harnesses for Pilot & Co-Pilot Seats (STC # SE00855SE)
DEL-AIR Enlarged Left Rear Side Observer Window (STC # SA00353DE)
Right Hand Hinged Co-Pilot's Window
LED Landing & Taxi Lights
3-Point Strobe Lights (STC # SA800EA)
Cleveland Wheels & Brakes (STC # SA52GL)
Wilco Convex Wing-Mounted Mirror (STC # SA2749CE) (for inspection of nose & main landing gear position in flight)
Fiber-Optic Nav Light 'On' Indicators
Overhead Fresh Air Valves
Cessna Service Kits SK210-175A & SK210-174B, Pilot & Co-Pilot Secondary Seat Stops
Cessna Service Kit SK210-136-1 Fuel Filler Cap Mod
Cessna Service Kit SK210-138 Fuel Drain Mod
Astro-Tech LC-6 Digital Chronometer
Total Fuel Capacity = 89 Gallons
Updated Non-Foam-Filled Elevator Trailing Edges & Elevator Trim Tab
Avionics Master Switch
Autopilot Master Switch
Radar Altimeter Master Switch
Flight Director Parallax Adjustment Switch
Alcor EGT Gauge
Dual Push-to-Talk Switches
Pilot's yoke-mounted 'Autopilot Disconnect', 'Ident', & 'CWS' Switches
'Standby Alternator On' Annunciator Light
Electric Trim Master Switch
Pitch Trim
Rudder Trim
Outside Air Temperature Gauge
Hobbs Meter
Less than 300 hours on Prop Governor since overhaul
Hydraulic Power Pack overhauled in Feb 2012
Useful Load = 1,370 lbs.
* - This aircraft has been professionally flown by U.S. Customs surveillance pilots and maintained by the U.S. Customs Aviation Maintenance wing for the past 32 years and aprox 6,000 hours. Very few aircraft see the level of maintenance and upgrades such as this bird. Be sure to review all of the logs which are posted at the bottom of this ad in the 'Service Logs' section.
Annual Inspection next due: December 1, 2021
Log Status: This aircraft was seized by the US Gov't in 1986 at 926 total hours, thus the 1977 to 1986 original log was never recovered. The plane entered service with the U.S. Customs Aviation fleet on Sept 27, 1987 and remained there until July of 2019. We have all logs and extremely meticulous & voluminous U.S. Customs Aviation Maintenance Division records from then forward. We also have all FAA Records since the aircraft was new.
Minor Damage History. Nose gear collapse while the aircraft was in maintenance in October 1992, very minimal damage. Fully & professionally repaired.
24-Month IFR Certification next due: January 1, 2022.
Modifications / Conversions
Atlantic Aero IO-550-L 300-Horsepower Engine Conversion!
Hartzell STC'd 3-Blade Scimitar Prop
O&N Electric Air-Conditioning
O&N 135-amp Alternator Conversion
Horton STOL Kit
Uvalde Gear Door Mods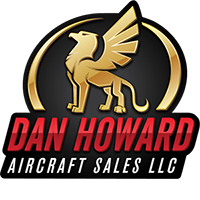 Dan Howard Aircraft Sales LLC
Tulsa,OK
Tell the dealer you saw this ad on
AircraftDealer.com