Inactive Ad
---
The ad you requested is no longer active, however you may be interested in some of the following Dassault Falcon ads:
displayAdsHomeRecent
---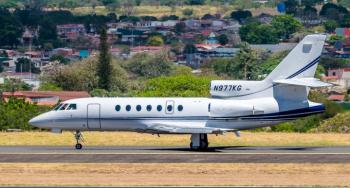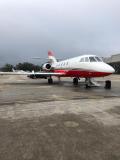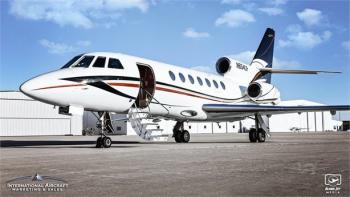 Beautiful, turn-key aircraft! All maintenance current and ready to go as soon as the engine gets done with its MPI. Seller is ready to upgrade! Call me anytime on my cell - Brian Bartunek (407)748-0288. Airframe: Total Time: 13,184 Total Landings: 8,182 Engines: Time: 12678/12594/12594 Cycles: 7913/8059/7830 SMPI: 854/0/311 SCZI: 2214/1493/311 APU: Time: 5570...
...more
.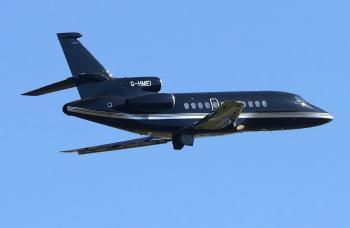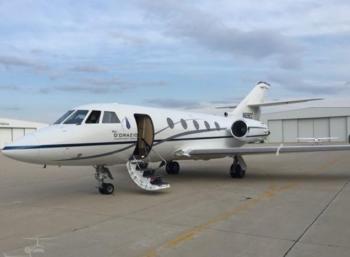 7200 Total time 2500 hours remaining on both engines 5 Tube EFIS,, ADSB, RVSM Don't miss the chance to own this aircraft. Click
here for more details.
.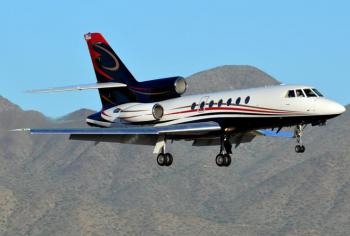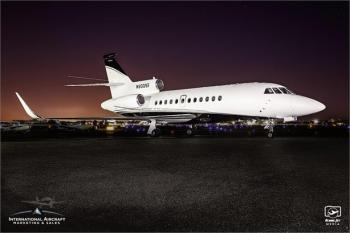 NEW TO MARKET – WINGLETS, WiFi, Talk & Text, FANS, CPDLC, TCAS-II w/Change 7.1, 8.33 Spacing, FM Immunity, ADS-B, and stunning aesthetics. This is a truly transcontinental aircraft, with amazing ramp appeal and performance to match. Call me anytime on my Cell (407)748-0288 – Brian Bartunek. Airframe: Total Time: 8,718 Total Landings: 4,653 Engines: HONEYWELL TFE731-5BR-1C Owner will...
...more
.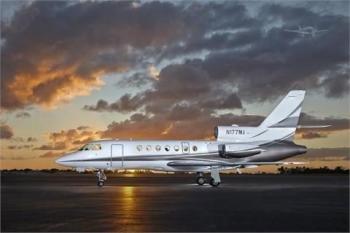 Beautiful Falcon 50 available for partnership! Great for flexible missions, this long range/short field aircraft covers 3150 NM plus IFR reserves! 9 seats plus belted jumpseat for passengers, along with 115 CF of pressurized, heated baggage! WiFi, DVD screens, XM Radio, satellite phone, luxurious lavatory, and a microwave and refreshment bar enhance the cabin experience; all with the safety of 3 e...
...more
.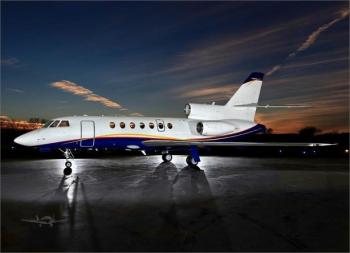 Falcon 50 Located in Atlanta, GA. Contact Jack Kearney at 631-377-2974 for additional details. Airframe: Total Time: 10,061 Total Landings: 6,728 Engines: Time: 9376/9716/9828 Cycles: 6356/6392/6532 TBO: 5000 CZI Due: 9654/10961/12147 on MSP...
...more
.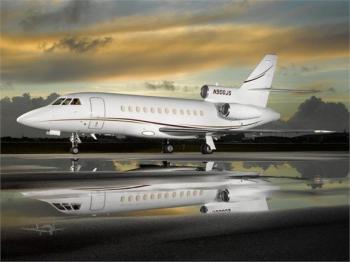 1C INSPECTION CURRENTLY UNDERWAY –JETHARBOR, FT. LAUDERDALE FLORIDA Airframe: Total Time: 10,700 Total Landings: 5,815 Engines: GARRETT TFE731-5BR-1C TBO: 4200/4200/4200 ...
...more
.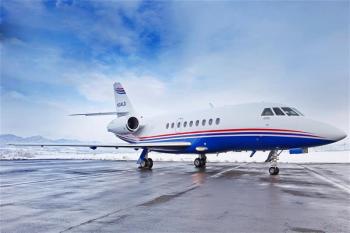 Airframe: Landings: 7,314 Engines: TSN L/R: 8456/8597 CSN L/R: 6541/6688 MSP Gold FADEC APU: Hnywl GTCP36-150(F2M), Plan: MSP Gold, 4,843 TSN ...
...more
.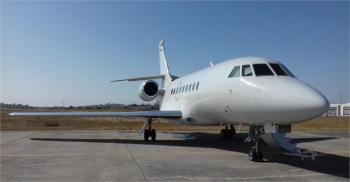 ENGINES FRESHLY OVERHAULED LAST EXTERIOR PAINT - MARCH 2017 LAST INTERIOR REFURBISHMENT - JUNE 2017 ENGINES ENROLLED ON HONEYWELL CSP GOLD APU ENROLLED ON HONEYWELL MSP GOLD 2020 COMPLIANT TOTAL TIME: 5,279 LANDINGS: 4,350 ENTRY INTO SERVICE: 1997 HOME BASE: Lisbon, Portugal TSN LEFT: 4,982 RIGHT: 5,041 CSN LEFT: 4,133 RIGHT: 4,189 PROGRAM Honeywell CSP Gold APU: TSN 5,481 PRO...
...more
.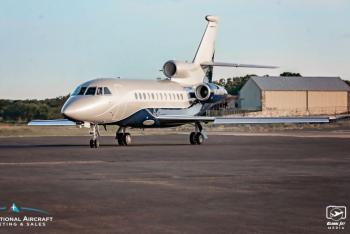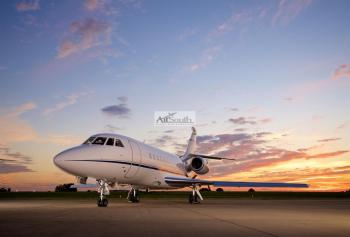 Airframe: Total Time: 4435 Total Landings: 3210 No Damage History Only 3 Owners Since New Engines: (as of 18 October 2019) Engine 1: Engine 1 NotesHoneywell - GE Model: CFE-738-1-1B Serial Number:P-105223 Engine Time Since New: 4146 Hour Engine Cycles Since New: 2940 Cycles Engine 2: Engine 2 NotesHoneywell - GE Model: CFE-738-1-1B Serial Number: P-105208 Engine Time Since New: 41...
...more
.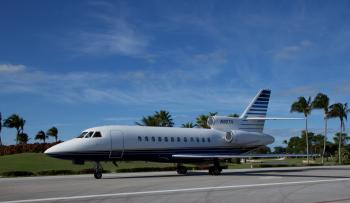 FANS/CPDLC High Speed Broadband Two U.S. Owners Honeywell MSP Interior Refurbished 2020 AIRFRAME & ENGINES Total Time Airframe: 7,950.8 Hours / 2,919 Landings Engines: Garrett TFE-731-5BR-1C Engines on Honeywell MSP TTSN: 7885/7848/7848 CSN:...
...more
.