Inactive Ad
---
The ad you requested is no longer active, however you may be interested in some of the following Hawker ads:
displayAdsHomeRecent
---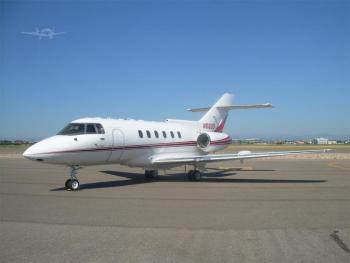 Airframe: TOTAL TIME: 9661.6 TOTAL LANDINGS: 6924 (CURRENT AS OF 06/20/2018) Landings: 6924 Engine(s): HONEYWELL TFE 731-5R-1H P-91394 TSN 9352.3 CSN 6676 P-91392 TSN 9373.1 CSN 6709 Honeywell MSP GOLD APU: Yes...
...more
.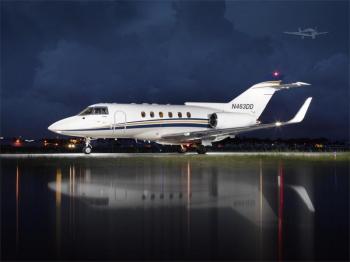 No History of Damage or Corrosion Airframe: 7907 TT 5531 Landings Engine(s): Engine 1: 7874 TT; 5525 Cycles Engine 2: 7889 TT; 5529 Cycles APU: T-62T; 5661 TT, 9303 Cycles...
...more
.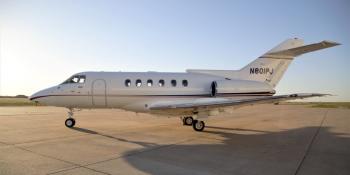 Airframe: Landings: 7,094 Engines: Engine Program: Honeywell - Enrolled on MSP Gold TSN: 7897/7897 CSN: 7094/7094 APU Hamilton Sundstrand T-62T-40C8D1, TSN: 4,373, Enrolled on JSSI...
...more
.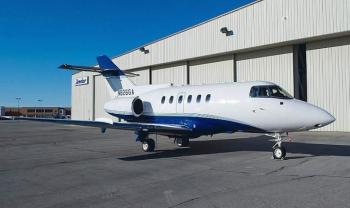 Very well maintained 1994 Hawker 800A with newer paint, on MSP Engine program, HAP avionics program (up for renewal), no major maintenance items due for many years, and all of the right options! Dual Honeywell EDZ-817 EFIS Comm: Dual RCZ-833B Nav: Dual RNZ-850 FMS: Dual NZ-2000 with 5.0 software Dual GPS Autopilot: DFZ-800 Flight Director: Dual DFZ-800 Radar: Primus 870 ADF: Dual RNZ-850 DME: Dual...
...more
.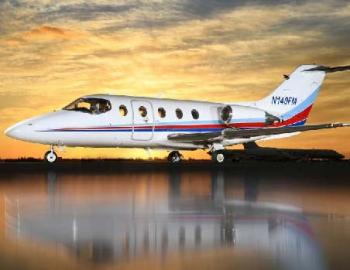 Clean, US based Hawker 400XP with low time on engines since overhaul. Maintenance up to date - turn key airplane. Airframe: TTAF: 4083 Landings: 3459 Engines: TSN L/R: 979/979 CSN L/R: 690/690 New Engines Installed 2012...
...more
.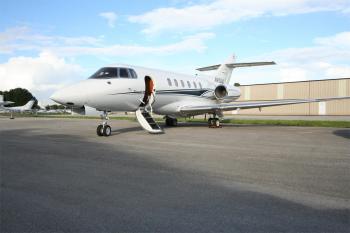 Stunning 850XP For Sale or Partnership. Professionally Managed and Crewed. This Turn Key Aircraft boasts New Paint and Interior in 18, WAAS-LPV- ADSB, Engines and APU are on MSP Gold! Avionics are on CASP, Call Scott MacDonald for details on this unique opportunity. This is truly a TURN KEY Operation on an impeccable Aircraft up for sale or 1/2 ownership position Airframe: Total Time Since New ...
...more
.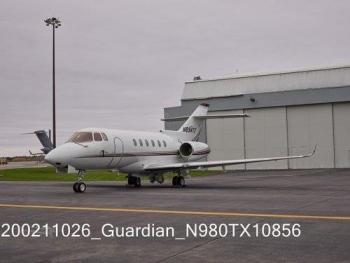 Airframe: Total Time: 6,170 Total Landings: 4,294 Engines: GARRETT TFE731-50R-1H Time: 5363/6248 Cycles: 3871/4277 APU: Time: 7593...
...more
.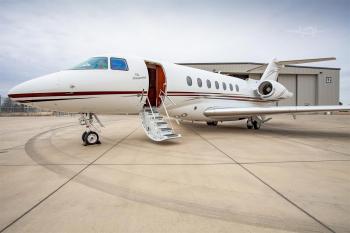 1,018 Hours Total Time Factory BPU & Load 20 Upgrades Engines Enrolled on ESP Gold APU Enrolled on MSP Gold Dual HF's Part 91 Never chartered 2 Owners since new Make Offer Airframe: Total Time: 1018 Total Landings: 557 Engines: Time: 1018 Cycles: 557 APU: Honeywell GTCP36-150HH 686 TTSN Enrolled on MSP Gold...
...more
.