Bell aircraft for sale
---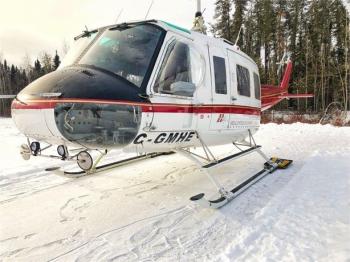 Rotorhead removed in pictures for purposes of storage; aircraft is being sold as a complete airworthy aircraft. Airframe: Total Time: 26,673 ...
...more
.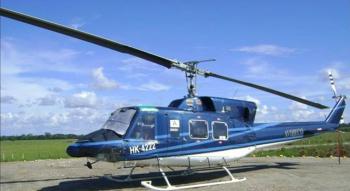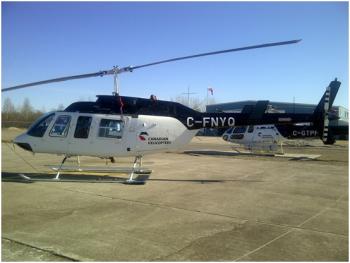 18,362 TTSN Engine: RR 250-C20B Turbine - 1,197 Hours Remaining Compressor - 1,112 Hours Remaining...
...more
.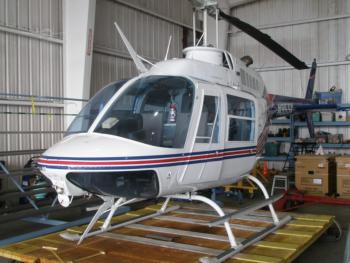 1976 Bell 206B-III – N95SK Airframe Total Time: 14,198 Hrs. Serial Number Airframe: 1921 No damage history Engine Allison 250-C20B TTSN: 14,198 Hrs. Serial Number: CAE822931 TTSMOH: 2,859 Hrs. Rotor Blades 3,077 Hrs TBO & 111 Hrs TBO Airframe Mods Cargo Hook System Wire Strike Protection System Air Conditioning Heating & Defrosting System Aeronautical accessories flight steps with hi...
...more
.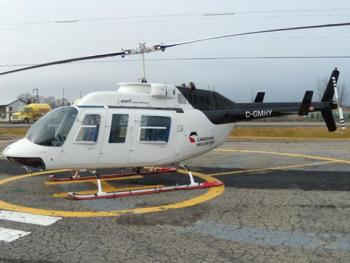 Turbine: 1,480 Hours Remaining, Compressor: 627 Hours Remaining Don't miss the chance to own this aircraft. Click
here for more details.
.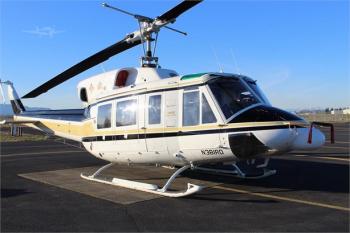 *** MAKE OFFER *** This is truly a CLASSIC and RARE FIND. A 1977 Bell 212 with ONLY 625.6 TSN. Is corporately configured and full IFR with Honeywell AFCS. The photos do not do the helicopter justice. Looks like it just rolled off the Bell factory floor, inside and out. Was featured at Heli-Expo 2020. Aircraft is located in Odessa. Texas. One Owner Aircraft purchased NEW from Bell Helico...
...more
.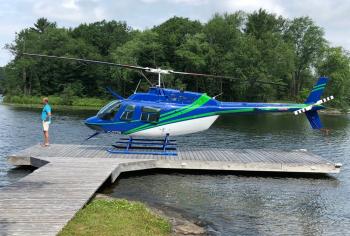 Airframe 14,682 TTSN Engines: Rolls-Royce 250-C20B Compressor 404 Hour Remaining 3,600 Hour TBO Turbine 216 Hours Remaining 3,600 TBO...
...more
.

13 Passenger Utility or EMS, IFR FAR part 135 Equipped, Fresh Pratt & Whitney overhauls , immediate delivery Recent "no expense spared" ($800,000) airframe refurbishment at Acro Helipro within the last 100 hours. Long Range Fuel. Detailed status available. Airframe: 15,241 total time, most components over 50 % remaining, many over 70% remaining Engine(s): Both engines are fresh "zero time" ov...
...more
.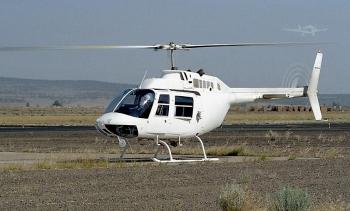 Always operated by a Part 135 operator and maintenance under Bell Customer Service Facility Engine(s): Rolls Royce 250-C20B S/N: CAE-801404BA...
...more
.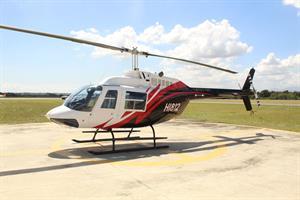 Low time, no damage history and always hangared. Lots of upgrades, Leather Interior, Fresh Paint, and bubble window. All AD's and SB's complied with. Bell CSF maintained. All Logs Available. Airframe: TTAF: 5,867 Engines: Rolly Royce 250-C20B...
...more
.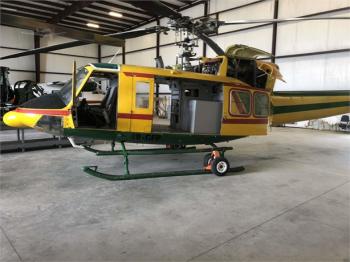 • Standard Interior Seats • Cargo Hook and Cargo Nets • Auxiliary Fuel Tanks • Spare Parts Inventory Available • No De Ice equipment installed Airframe: TTAF: 4755 Engines: Type & Model : Pratt & Whitney PT6T-3B Twin-Pac Approved TBO : 4,000 Hours #1 Engine #2 Engine Serial Number : 62286 62883 Date of Mfg : April, 1981 July, 1986 Time Since New : 4,756.16 Hrs. ...
...more
.