Bell aircraft for sale
---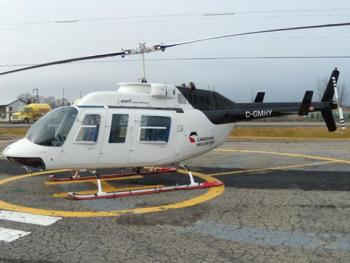 Turbine: 1,480 Hours Remaining, Compressor: 627 Hours Remaining Don't miss the chance to own this aircraft. Click
here for more details.
.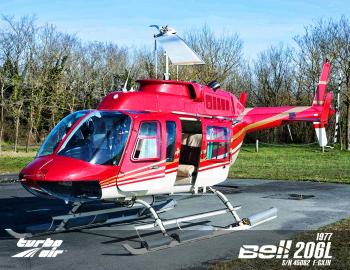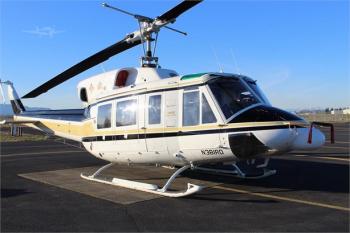 *** MAKE OFFER *** This is truly a CLASSIC and RARE FIND. A 1977 Bell 212 with ONLY 625.6 TSN. Is corporately configured and full IFR with Honeywell AFCS. The photos do not do the helicopter justice. Looks like it just rolled off the Bell factory floor, inside and out. Was featured at Heli-Expo 2020. Aircraft is located in Odessa. Texas. One Owner Aircraft purchased NEW from Bell Helico...
...more
.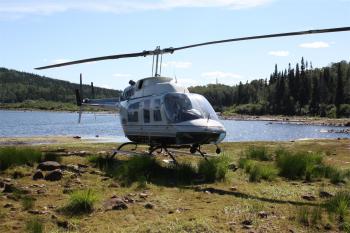 APRIL 2020: 300 HR ANNUAL INSPECTION 12 MO INSPECTION 12 MO MAST INSPECTION 24 MO INSPECTION NEW BATTERY MAIN DRIVE SHAFT INSPECTION REMOVED BOTH COLLINS VHF21 COMMS REPLACED WITH GARMIN GTR-225 Airframe: TTAF: 4506 NO KNOWN DAMAGE SAME OWNER LAST 30 YEARS COMPLETE LOGS Engines: MODEL: 250-C20R TSO: 282 HRS TIME REMAINING: 1,467 HRS 1ST STAGE WHEEL: 1,492 REMAINING 2ND STA...
...more
.

13 Passenger Utility or EMS, IFR FAR part 135 Equipped, Fresh Pratt & Whitney overhauls , immediate delivery Recent "no expense spared" ($800,000) airframe refurbishment at Acro Helipro within the last 100 hours. Long Range Fuel. Detailed status available. Airframe: 15,241 total time, most components over 50 % remaining, many over 70% remaining Engine(s): Both engines are fresh "zero time" ov...
...more
.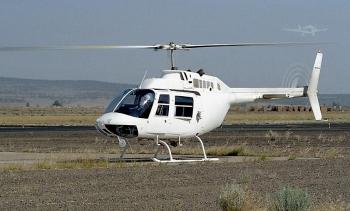 Always operated by a Part 135 operator and maintenance under Bell Customer Service Facility Engine(s): Rolls Royce 250-C20B S/N: CAE-801404BA...
...more
.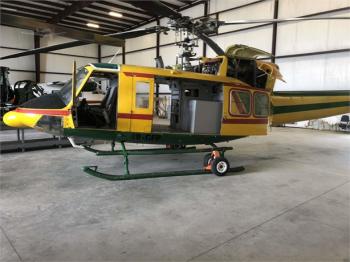 • Standard Interior Seats • Cargo Hook and Cargo Nets • Auxiliary Fuel Tanks • Spare Parts Inventory Available • No De Ice equipment installed Airframe: TTAF: 4755 Engines: Type & Model : Pratt & Whitney PT6T-3B Twin-Pac Approved TBO : 4,000 Hours #1 Engine #2 Engine Serial Number : 62286 62883 Date of Mfg : April, 1981 July, 1986 Time Since New : 4,756.16 Hrs. ...
...more
.
Price Reduced, Motivated Seller, 2 Owners SNEW Tail Rotor Blades 322 Hours SNEW Airframe: TTAF: 7,458.2 Good Times remaining on most components. Only 160 hours on new M/R Blades. New Airwolf straps June 2019. Engines: Rolls-Royce 250-C28B Time: 670 Rotor: Fresh Annual Done 12/08/2020...
...more
.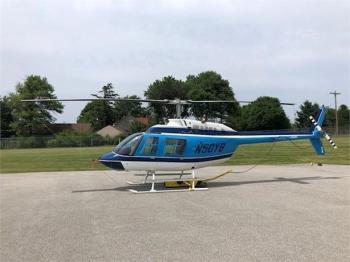 Low total time and one owner since new, corporate transportation! Garmin 530W, Garmin 430, Garmin GTX 330 with ADS-B out, high skids, always hangared. Currently at Sterling Helicopter for annual inspection. Airframe: Total Time: 3,115 ...
...more
.