Bell aircraft for sale
---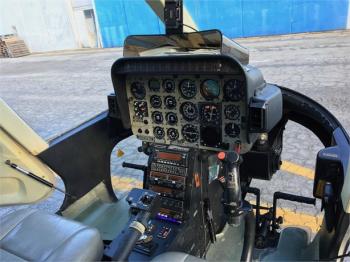 CORPORATE BELL 407, GOOD TIMES REMAINING, SOUNDPROOFING, AIR CONDITIONER, BLEED AIR HEATER, PARTICLE SEPARATOR, ROTOR BRAKE, LEATHER, RECENT TURBINE WHEELS NO. 1&2 CHANGE, RECENT TAIL BOOM UPDATE, NO DAMAGE HISTORY. Engines: Rolls Royce 250-C47B 3,973 Total Hours Since New...
...more
.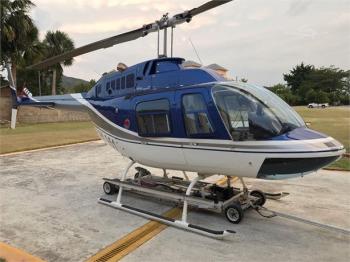 Private 206BIII JetRanger, Wedge Windows, Particle Separator, High Skids, Garmin GTN 650. Airframe: 4,181 Total Hours Since New Corporate Complete records No Damage History Engines: Rolls Royce 250-C20J s/n CAE 270878 4,037 Total Hours Since New...
...more
.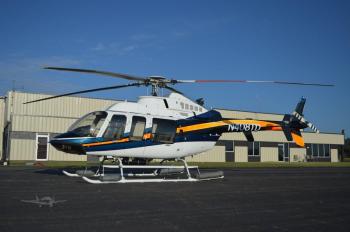 EAGLE HELICOPTER HONEYWELL ENGINE UPGRADE LOTS OF POWER 206-706-341-125 Cerao Hook Provisions 407-705-601-109 Interior Standard 407-706-015-101 Fire Detection Svstem 407-705-605-101 Armrests -Standard 407-705-701-11 1 Seats - Standard 407-706-004-101 28 Amp Hour Batterv 407-706-020- 101 Max Internal Gross Weloht Kits & STC's 407-536-101/102 AAI Folding maintenance Steos 407-532-101 AAI...
...more
.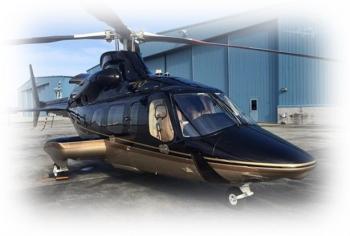 Airframe: Total Time: 1,152 Engines: Time: 1152/1152 Don't miss the chance to own this aircraft. Click
here for more details.
.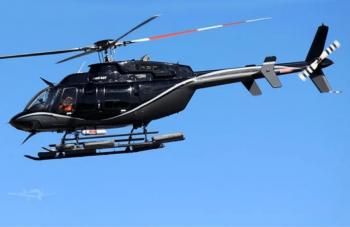 2009 Bell 407 with Air Conditioner, Corporate w/ Soundproofing, High Skids w/Flitesteps, Provisions for Floats, Aux Fuel System, Wire Strike Protection, Rotor Brake Airframe: Total Time: 2,170 Engines: Time: 2420 420 hours since 2,000 Hour Engine Inspection...
...more
.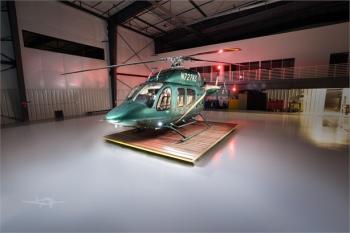 Engine, airframe, avionics and parts are 100% enrolled on JSSI. MAG VVIP "SILENS" interior with SIL4 Noise Reduction installed in 2016. New paint in 2016 and kept in a climate controlled hangar in Virginia. Equipped with dual pilot controls for dual pilot IFR operations, 4th axis autopilot, dual evaporator air conditioning, inlet barrier filter. Contact Kuhn Aviation for more the full brochure...
...more
.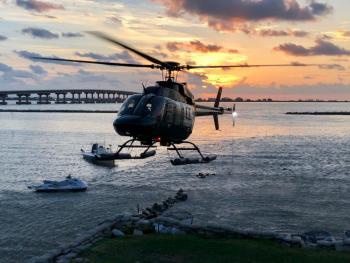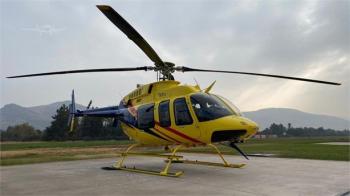 Low Time Corporate Bell 407GX, Autopilot, Inlet Barrier Filter, Air Conditioner, Heater, Aux Tank, Wire Strike Protection System. Airframe: Total Time: 667...
...more
.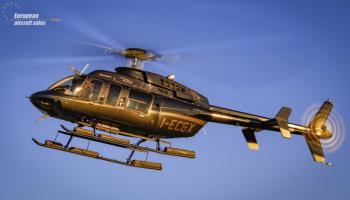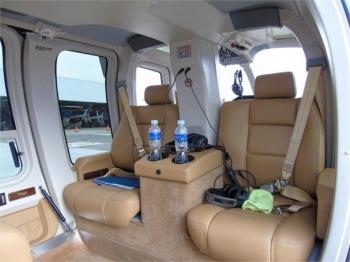 Corporate Bell 407GXP available immediately. Fresh turbine overhaul. Very clean aircraft, great condition Airframe: Total Time: 1,540...
...more
.