Bell aircraft for sale
---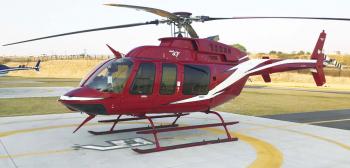 Featuring G500H TXI 10" Display & GTN750H. Engines: TSN: 1750 Don't miss the chance to own this aircraft. Click
here for more details.
.

PRICE JUST REDUCED!! Like New, Full Bell extended warranty 1500hrs/2 Years, High vis blades, Flight Instrument Kit, 28 Amp battery, Dual Controls, Rotor Brake 8 Bose A20 headsets, Kink KX 144A With Glidslope NAV, Encoding Altimeter, Compass System KCS 55A Provisions, Converter w/KI525A, Avionics blower Kit, Aft ICS 6 station, Interior Trim Corporate, Soundproofing Corporate, Corporate Headline...
...more
.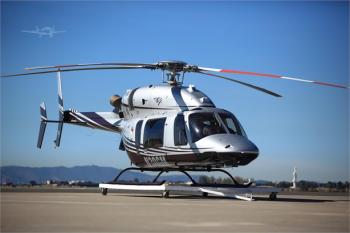 TOTAL TIME: 826.0 DELIVERED NEW MAY, 2012 FROM BELL HELICOPTER Don't miss the chance to own this aircraft. Click
here for more details.
.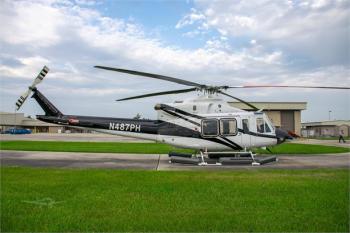 Low Time Bell 412EP in Offshore Configuration. One Owner Since New, Excellent Maintenance History. Located Saudi Arabia, Available Immediately Airframe: TTAF: 635 Engines: 5 Year/5000 Hour Inspection Due 6/2024 ...
...more
.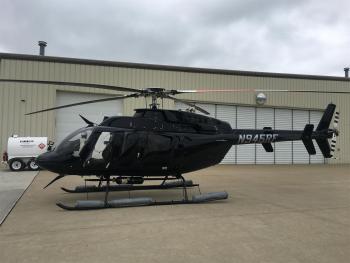 IMMACULATE CONDITION.Without a Doubt The Nicest 407GXP in The World , Privately Used, LOADED With Everything BELL 407GXP Convenience Package, Dual Forward Evaporators Air Comm Air Conditioner, Ice Cold. Bleed Air Cabin Heat.w Windshield & Chin Bubble Defrost. High Visibility Cabin Window Kit -Dark Tint. Inlet Barrier Filter w Access Door. NiCad Battery. Dual Controls The Bell 407GXP is a high-pow...
...more
.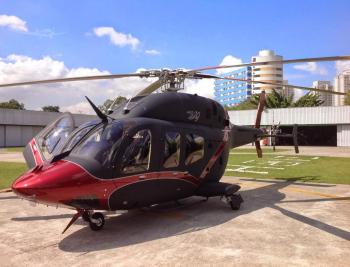 HELISALES and The Fortune Jet Group are proud to exclusively represent this pristine Bell 429 WLG (WHEELED LANDING GEAR) version. Highly-Optioned model (MGW 7,500 lbs) / AUX Tank / 4 AXIS Auto Pilot / Weather Radar / CVR & FDR / in Excellent Condition. Always Corporate Flown. Engines fully covered by P&W ESP Gold. The Best Deal on the Market - Call Now - Seller wants it sold! This is a Private Sal...
...more
. NEW to MARKET! 2017 Bell 407GXP, 396 total hours, Corporate VIP, One Owner since New, Autopilot 2-Axis, Air Conditioner w/ Dual Fwd Evaporators, Bleed Air Heater, High Visibility Crew & Cabin Doors, Leather Interior Seats, Aux Fuel 19 Gal., AFS Inlet Barrier Filter, Onboard Cargo Hook w/Cargo Mirror Kit, Radar Altimeter, Heli-Utility Basket w/ Quick Release, Quiet Cruise, Dart Bearpaw Kit, Tail Ro...
...more
.
Warranty Remaining until June 2021 AC TT approx.. 225 hrs Serial No. 54727 MTOW 5250 lbs 2.381 Kg No damage History Always Hangared Registration D-HHNH Location : Egelsbach ( Germany near Frankfurt ) Manufactured 2017 / first registration June 2018...
...more
.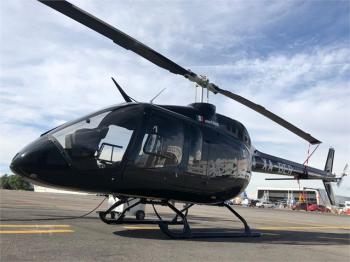 DISCOUNTED PRICE! 2018 Bell 505 Only 745 total hours! Like-New, Corporate VIP, One Owner since New, Dual Controls, Inlet Barrier Filter, Rotor Brake, Frahm Equipment, Automatic Door Openers, Wire Strike Protection System, Electronic Standby Instruments, Second VHF Comm on Pedestal Mount, Premium 16" Leather Seats Black, Bose Headset Adapters, Bose A20 Noise Cancelling Headsets, Always Hangared, ND...
...more
.