Cirrus SR22 aircraft for sale
---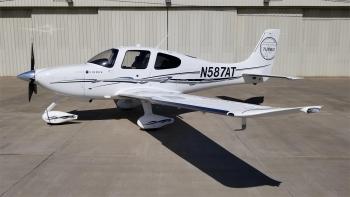 DALLAS DRY LEASE / FLEET ACCESS / FULLY LOADED GTS TURBO WITH AIR CONDITIONING / AVAILABLE ONLY IN DALLAS! / BLOCK TIME AVAILABLE Fly a fleet of modern, Cirrus SR22 G3 Turbo, fully equipped with TKS and air conditioning in THE MOST AFFORDABLE FLYING IN CENTRAL TEXAS! CTL offers you an extremely simple and fully-comprehensive approach to aircraft ownership as a lease partner in a modern, well ma...
...more
.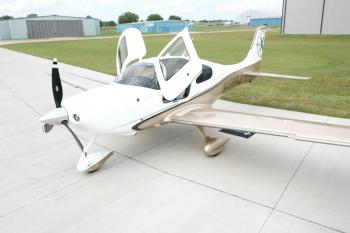 This is a great example of a Turbo Normalized SR22 G3. This X Edition, is stunning in person, well cared for and shows nearly new. Attractively Fully Optioned, Super Clean, Low time engine and pedigree maintenance, make this the one to keep. Airframe: TTAF: 1400 Engines: Time: 275 CONTINENTAL IO550N Factory Engine, Great Pedigree Maintenance Props: HARTZELL 3-Blade...
...more
.
1182 Hours SNEW, FIKI, Tornado Alley Turbo, ADS-B Compliant, Garmin Perspective, Air Conditioning, Precise Flight Oxygen, AOA Indicator, Dual Air Data Computers and EVS Camera. Fresh Chute Re-Pack, Complete Logs, NO Damage History, Always Hangared, $459,900. Additional Comments: Located in Lexington, KY - KLEX Complete and Consecutive Logs NO Damage History Always Hangared Airframe: Total...
...more
.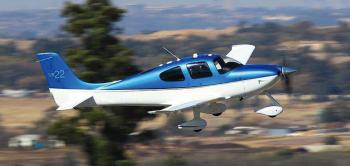 Engines: TSN: 1010 TBO: 2000 Hours, Time Remaining: 991 Props: TSN: 1010 TSOH: 373 TBO: 2400 Hrs / 6 Years, Time Remaining: 2027 Hours...
...more
.