Cirrus SR22 aircraft for sale
---
1182 Hours SNEW, FIKI, Tornado Alley Turbo, ADS-B Compliant, Garmin Perspective, Air Conditioning, Precise Flight Oxygen, AOA Indicator, Dual Air Data Computers and EVS Camera. Fresh Chute Re-Pack, Complete Logs, NO Damage History, Always Hangared, $459,900. Additional Comments: Located in Lexington, KY - KLEX Complete and Consecutive Logs NO Damage History Always Hangared Airframe: Total...
...more
.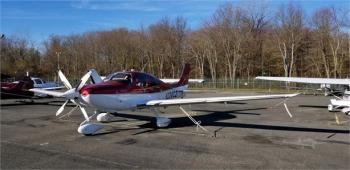 Airframe: Total Time: 1,795 Engines: Time: 1795 SNEW TBO: 2000 Don't miss the chance to own this aircraft. Click
here for more details.
.
GA, US
Bankruptcy Auction

Bankruptcy Case #20-62473-PMB Selling on Behalf of The United States Bankruptcy Court Northern District of Georgia, Atlanta Division AUCTION Ascension Air Management, Inc. Selling a 2013 CirrusSR22T GTS Gen 5 Currently Located at Epps Aviation 1 Aviation Way, Peachtree Dekalb Airport Atlanta, GA 30341 SELLING ONLINE ONLY BID DEADLINE (Starts To Close): Wed, March 24th @ 11 AM ...
...more
.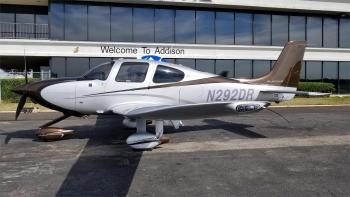 DALLAS DRY LEASE / FLEET ACCESS / FULLY LOADED GTS TURBO WITH AIR CONDITIONING AVAILABLE ONLY IN DALLAS! / BLOCK TIME AVAILABLE Fly a fleet of modern, Cirrus SR22 G5, fully equipped with air conditioning in THE MOST AFFORDABLE FLYING IN CENTRAL TEXAS! CTL offers you an extremely simple and fully-comprehensive approach to aircraft ownership as a lease partner in a modern, well maintained aircraf...
...more
.
PRICE REDUCED. This Gorgeous, Well-Maintained, 2016 Cirrus SR22 G5 is Packed with Features Including Perspective Avionics, Air Conditioning, Composite Prop, Synthetic Vision Technology, Traffic, eTAWS, and 60/40 Flexseating, and much more. 55+ photos, a special 360° Walkaround View, and a high definition video can be accessed at our website. Performance Aircraft travels to every aircraft we repre...
...more
.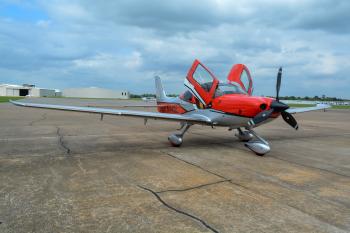 Cirrus SR22T G6 - Fully Loaded! Perspective + Avionics, GTS with FIKI, A/C, and Global Connect Cirrus Service Center Maintained Since Delivery, Complete Logs Spinner To Tail Warranty Through 4/30/2020 Airframe: 455 HOBBS Engines: Continental TSN: 373 Spinner To Tail Warranty Through 4/30/2020 Props: Hartzell TSN: 373 3-Blade, Composite Propeller...
...more
.