---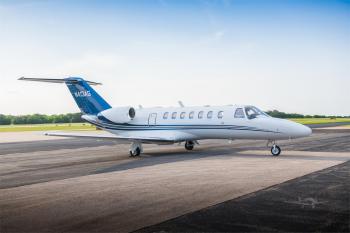 2005 Citation CJ3 with New Paint and Interior completed in March 2021 Airframe: Total Time: 4,327 Engines: WILLIAMS FJ44-3A Time: 4310/4327...
...more
.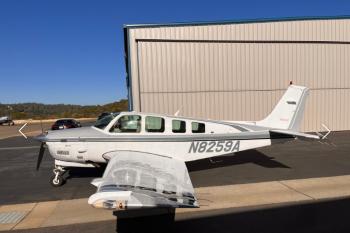 Aircraft Total Time: 3281 Total time Engine Time: 259 Hours SMOH (TSIO-520 UB) Propeller Time: 772 Hours SPOH Annual Due: September 2023 Useful Load: 1150 Lbs...
...more
.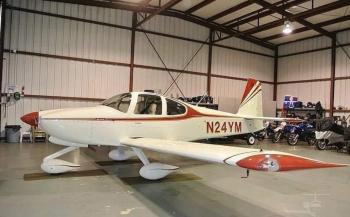 2009 RV-10 536TT A/E/P, IFR, Leather, Long Range Fuel, Nov 2021 Condition Inspection and IFR Cert, 1 electronic ignition, LED lights Airframe: TTAF: 650 Mostly Stock airframe Andair Fuel Valve Rosen Visors Long-Range Tip Tanks (75 gallons total) Overhead air vents and lights Flush Door Handles Built-in oxygen LED Nav and Strobe Lights Engines: 260HP Lycoming IO-540 (Installed at ne...
...more
.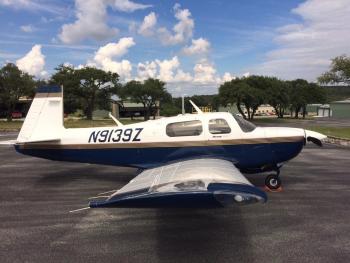 A Very Rare M20J. The Venerable Lycoming IO-360 with a boost for better speed at altitudes above 5,000 feet. Fly it like an M20J or run it at 75%hp for better speed. Very well equipped and TKS De-Ice (very rare on the M20J). Airframe: Total Time: 2,825 Engines: 875 Hours Total Time Since Major Overhaul. Signature Aircraft Engines, Cincinnati, OH. M20 Turbos Turbo-Normalized (Increased Cli...
...more
.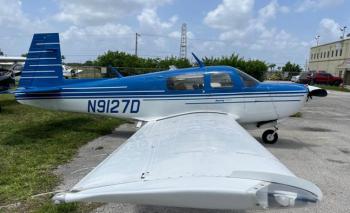 Exceptional 1990 M20J MSE, low Airframe time, Engine and prop. Beautiful touchscreen Garmin GTN 650XI, Engine anaylizer and storm scope, Ready for a new owner BFG Stormscope, Engine analizer JPI EDM 700, EI electric tach, Vertical card compass, Fresh prop overhaul, Comes with custom cover Airframe: TTAF: 3182 Engines: Time: 990 SMOH Lycoming Model: IO-360-A3B6D Props: Time: 10 SMOH...
...more
.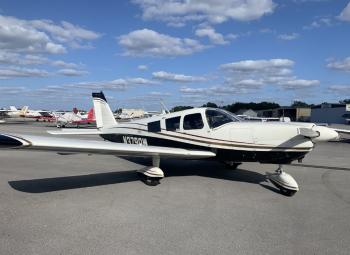 Airframe: TTAF: 6061 Engines: Time: 18 SMOH IO-540-E4B5 TSMOH: 18.5 (OVERHAULED ON 8/2021) Props: 18 SMOH Hartzell HC-C2-1K-1BF TSOH: 18.5 (OVERHAULED ON 04/2020) Aircraft has JPI EDM 700 engine monitor Apollo GX50 GPS Narco audio panel CP135 TSO Narco nav/com 1/2 MK12D TSO Fresh IFR certificate ADSB Compliant (Tail Becon) Led landing light Pilot side brakes New carpets and...
...more
.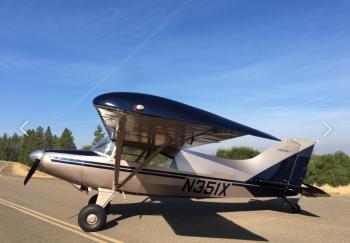 Aircraft Total Time: 2912 Engine Time: 10 Hours SMOH on I0-360 DB Continental at 210 HP. By Western Skyways in 2017. Propeller Time: 10 Hours SPOH (McCauley C67 two blade) Annual Due: February 2022 Useful Load: 892 Lbs...
...more
.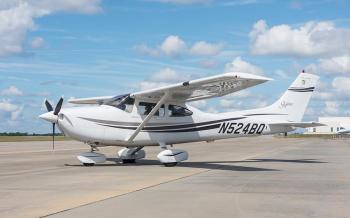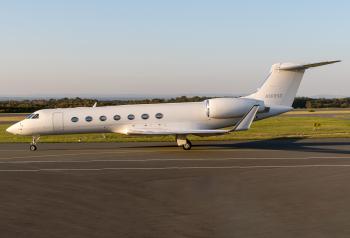 FL, US
$74,999 Price Reduced. Motivated Sale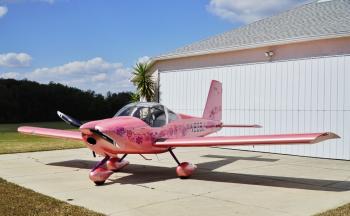 Don't miss out on on our newest offering! Light-Sport! February annual with new hoses. April transponder cert. This fully custom painted and well equipped RV12 will turn heads everywhere. All service bulletins complied with and meticulous logs. Maintained by Lockwood Aviation and Rotax certified A/P. Airframe: TTAF: 977 Color matched wheel pants Cabin heat Updated canopy latch Comple...
...more
.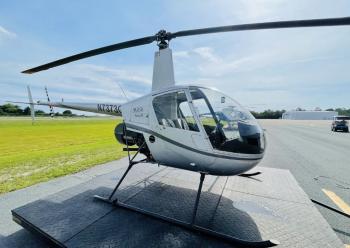 **FOR SALE** 2004 Robinson R22 Beta II with IFR package. 1,856.3 hours since overhaul, with heater, Garmin GNS430 WAAS GPS/COM, KT76C Transponder, Tail beacon ADS-B, GMA340 Audio panel, ELT, dual controls, blade tie-down and ground handling wheels. Full IFR Trainer with Turn Coordinator, Attitude Indicator, Directional Gyro, VOR, etc. TTSN: 4,056.9 TTSOH: 1,856.3 Time Remaining 343.7 hours o...
...more
.