---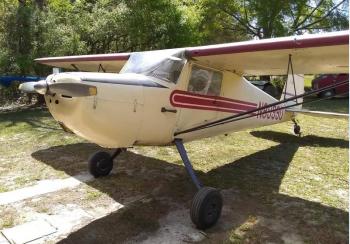 Airframe: TTAF: 4833 Engines: C-85 w/ O200 crank STC TTOH: 580 Don't miss the chance to own this aircraft. Click
here for more details.
.
1947 Luscombe 8A. 8TT Continental A-65-8. McCauley metal prop, Light Sport! metal wing, standard fuselage tank, parking brake, Slick magnetos. Bracket air filter, Steves Gascolator, No electrical system so no ADSB needed, COMM antenna installed for use with handheld radio. New instrument sub panel and shock mounts. All paperwork correct and ADs C/W, Ameri-king ELT, Cleveland wheels and mechanical ...
...more
.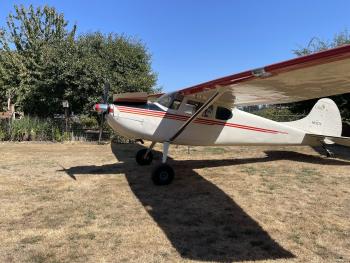 In 1952, the Cessna 170B was introduced featuring a new wing tapered outboard of the flaps, incorporating dihedral similar to the military version. The B model was equipped with very effective modified-Fowler (slotted, rearward-traveling) wing flaps which deflect up to 40° adapted from the C-305/Bird Dog, a wing design that lives on in the Cessna light singles of today. The 170B model also includ...
...more
.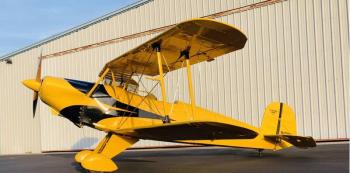 1952 CASA 131.1 Bucker Jungmann. Airframe: TTAF: 2150 hrs Engines: Lycoming IO-360 SNEW: 900 hrs Airflow performance fuel injection 2020 New B&C lightweight alternator 2020 Stainless hoses Christen inverted fuel & oil Krybus Engine mount Props: Hendrickson wooden Prop...
...more
.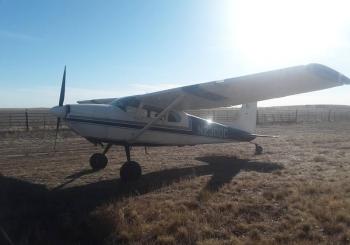 Airframe: TTSN: 4870 Engines: SMOH: 600 Props: 88in prop Don't miss the chance to own this aircraft. Click
here for more details.
.
New to the market is an extremely nice and upgraded Beechcraft Bonanza J35. With only 3,521 hours total time and newly upgraded avionics that include 2-G5s and a 440 IFD this airplane is ready for cross-country flying. Seller is upgrading to a light twin. Airframe: TTAF: 3,521 Engines: Continental SMOH: 974 1500 TBO Props: McCauley SPOH: 974 3 Blade...
...more
.
The airframe is in excellent shape with no noticeable defects. The aircraft has a damage history from twenty years ago. It has been flown for twenty years since that time. Recent new paint job This four seat aircraft has been flown and serviced by an aviation professional and is in fantastic shape. It has a wonderful paint job, new ads-b and all the essentials for IFR and VFR flight. The engine...
...more
.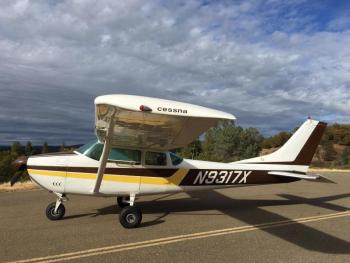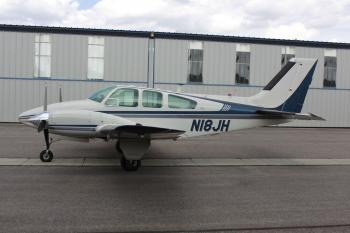 On Centerline Aviation is happy to present this 1963 Beechcraft "Baron" 95-A55. This well maintained light twin is perfect for multi-engine time building cross-country trips. Airframe: TTAF: 4,066 Engines: Continental SMOH: 933/933 Props: Hartzell SPOH: 2530/2530 3 Blade...
...more
.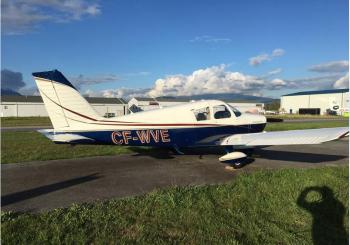 Airframe: TTSN: 2013 Engines: New Engine 2016 including all hoses, Lord engine mounts, Slick mags, heat shroud, starter, oil cooler, and muffler. SMOH: 244...
...more
.
This rare Cessna 182G has only 20 hours since overhaul 3400 hours TTAF. This is your chance to get a low hour Cessna that needs nothing but someone to fly it. It has better than average avionics, a great history and a seller who has attended to every detail. Airframe: TTAF: 3,400 Engines: TSOH: 20 The engine has only 20 hours since overhaul. It is a 0-470R. The aircraft has gross weight o...
...more
.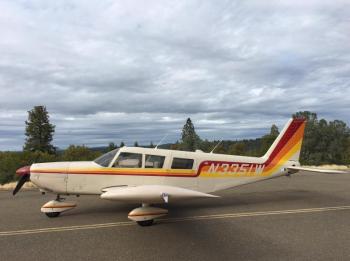 Airframe Time: 4700 Hours Total Time Engine Time: 320 Hours SMOH on O-540, 260 HP Lycoming. 2000 Hour TBO. (2017) Prop Time: 740 SPOH, on Hartzell two blade Useful Load: 1442 lbs Annual Due: November 2022...
...more
.
Beautiful well priced E33A. Sandal EHSI 3308 Garmin 40W Garmin 400 gps Garmin 34f for ADS-B in and out Century IIB Strike Finder JPI 700 with fuel flow GAMI Injectors Whelen LED nav and strobes and rotating beacon Upper and Lower LED landing lights. EXtensive annuel done by Biggs Aircraft Ceramic coated paint AD's complied with. Airframe: TTAF: 4,730 Engines: Continental TSN: 4730 SMO...
...more
.
The Cessna 310 is an American four-to-six-seat, low-wing, twin-engine monoplane produced by Cessna between 1954 and 1980. It was the first twin-engine aircraft that Cessna put into production after WW2. Version of 310P with turbocharged Continental TSIO-520-B or TSIO-520-BB engines producing 285 hp (213 kW) and maximum takeoff weight of 5,400 pounds (2,400 kg). Airframe: TTAF: 3,000 Engines...
...more
.