---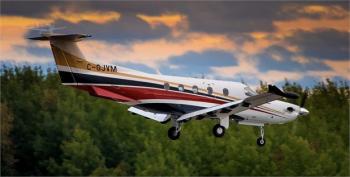 Only two owners since new, 6 Executive + 2 Commuter Seats, Corporately flown maintained with prestige standards, ADS-B out equipped with new transponder & NG compliance 2020 for USA Airframe: Total Time: 2,650 Engines: Time: 2650 TBO: 5000 ...
...more
.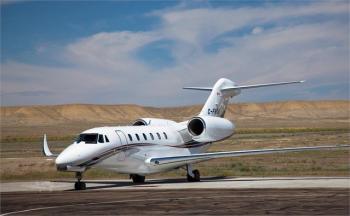 Winglets, Engines on RRCorporate Care, ADS-B, WAAS/LPV, Airshow 4000 Plus w/Forward LH Bulkhead Monitor, 4 Window Reveal Monitors, Dual DVD Player, 110 VAC Outlets, GoGo Biz WiFi ATG 4000 Airframe: Total Time: 3231 Total Landings: 1832 Engines: Engine 1 Time: 3231 SNEW Engine 1 Cycles: 1832 Engine 1 TBO: 4500 Engine 2 Time: 3231 SNEW Engine 2 Cycles: 1832 Engine 2 TBO: 4500 APU:...
...more
.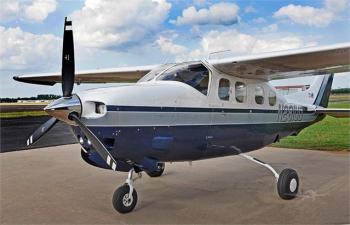 This Air-Conditioned and Pressurized '81 Cessna P-210 sports a new dual set of G5's as EFIS Artificial Horizon & HSI, GNS-530W IFR GPS-Com, KX-155 w/ 2nd Glideslope, GDL-69 XM Weather, O&N Aux Fuel Tank, 118 Gallon Fuel Capacity, Dual Backup Artificial Horizons, & Altimeters, JPI-700 w/ Fuel Flow, Shadin Altitude Management, Aero-Safe Elec Standby Vacuum, GTX-330ES XPDR w/ ADS-B Out, working 400...
...more
.
Immaculate!!! 60th Anniversary!! Vref Value $276,588!!! Hangared at EET - Shelby County Airport, Alabaster, AL Engines: Continental TSN: 1051 Props: SPOH: 10...
...more
.
Currently Under Agreement. Aircraft Hangared at Wichita Falls, TX. Great Condition. Low Time, Good Maintenance. Engines: SMOH: 650/650...
...more
.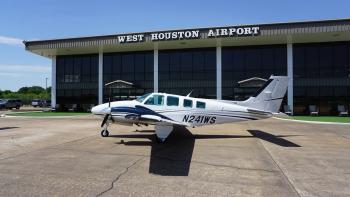 Great Airplane with Excellent Records. Airframe: TTAF: 9800 Engines: Continental SMOH L/R: 400/1100 Props: TSOH L/R: 900/1000...
...more
.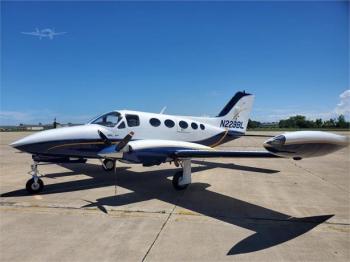 A 1973 CESSNA 414 , 5384 TTAF, Low Time Ram VI Engines, Dual Garmin 600 TXI, Dual Garmin 750's, Great Paint and Interior, Many More Updates! Airframe: Total Time: 5,384 Engines: Signature Millennium Overhaul Ram VI / 335HP Left Engine 75 SMOH / 2017 Right Engine 231 SMOH / 2002 Props: McCauley Scimitar Propellers 75 Hours Since Overhaul including Governors on Both / 2017...
...more
.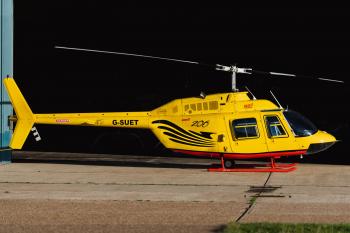 This aircraft is equipped with Garmin GPS, Auto Re-Light, VOR, 8.33 Radio, HISL, Hydraulic Pedals, Boot extender, Particle Separator, Rotor Brake, as well as new plastics and carpets and leather interior. Engines: Allison 250-C20...
...more
.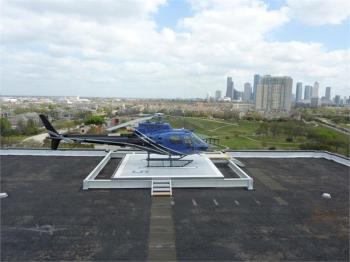 Low time. 12 year items due January 2028. One owner since new. Dual Hydraulics, CRFT(Standard Aero), HeliSAS, etc. Helicopter is currently on TRAXXALL maintenance tracking and a one time code can be set up for access to to records. Airframe: Total Time: 1,050 Genesys HeliSAS A/C Standard Aero CRFS Dual Hydralics Garmin G500H ...
...more
.

ORDER YOUR NEW CADET TODAY!!! FINANCING AVAILABLE!! TRADES ACCEPTED. Don't miss the chance to own this aircraft. Click
here for more details.
.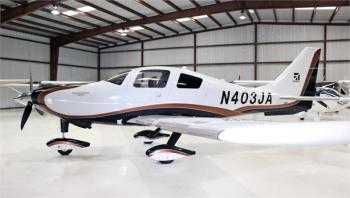 Air, TKS, SVT, TAWS-B, WAAS, ADS-B Out, $25,000 in Avionics Upgrades, G1000, GFC700. Trade In's Welcome! Call for Details! Airframe: Total Time: 721 Engines: Time: 721 TBO: 2000...
...more
.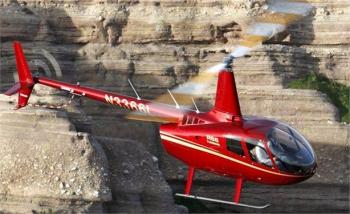 Order your NEW 2020 R66 today! For the guaranteed best pricing on all Robinson products. FINANCING AVAILABLE ON ALL ROBINSON PRODUCTS! TRADES ACCEPTED!!! Airframe: Click below to start your custom build!! Engines: Rolls-Royce RR300 300 shp turboshaft derated to 270 shp for takeoff and 224 shp continuous...
...more
.