---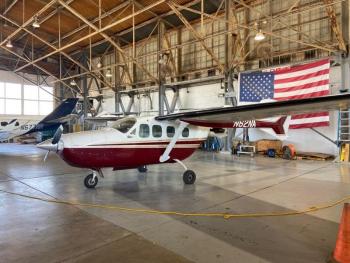 HERE IS A LATE MODEL P337 WITH THE SLIDING REAR SEAT , FULL DE-ICE, LONG RANGE FUEL, INTERCOOLERS, AND AN S- TEC AUTOPILOT. THE DE-CED ONES ARE GETTING SCARCE!!!! IT IS IN THE MIDDLE OF A VERY EXTENSIVE ANNUAL SO IT WON'T FINISHED FOR 4-5 WEEKS…. STEP UP EARLY IF YOU WANT THIS ONE….. 4023 Total Time since New 426 SINCE Factory New Front Engine 414 SFREM Rear Engine 78/78 Props SOH...
...more
. Low time, well maintained 1973 CESSNA 340. Over $200k in upgrades and repairs. Airframe: TTAF: 3,573 Engines: Continental SMOH: 1463/1463 285 HP, Total Fuel – 183 Gallons, Range – 5 Hrs at 203 KTS in the Flight Levels, Max Gross – 6300, Years Before Overhaul: 12...
...more
.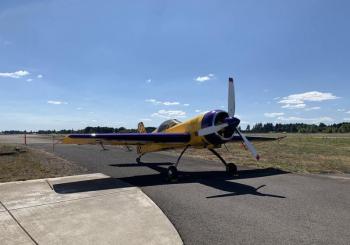 Airframe: TTAF: 997 hrs 5.7 hours since Frame up restoration Engines: Monty Barrett M-14 with US pistons/rings 410 HP Electronic ignition Electric prime 8 gal smoke/aux tank 32 g Belly aux tank Props: MTV9 prop SPOH: 5.7 hrs...
...more
.
If you need a light sport or just want the best looking aircraft on the runway, the Sling light sport tail wheel will accomplish your purpose. This aircraft is only one of two SLSA Slings in the United States. It is 10 times sexier than the tricycle. One of the most unique aircraft in the United States. This aircraft is a 2018 Sling Tail Wheel. A two-seat light sport, this aircraft combines the...
...more
.
Beautiful well priced E33A. Sandal EHSI 3308 Garmin 40W Garmin 400 gps Garmin 34f for ADS-B in and out Century IIB Strike Finder JPI 700 with fuel flow GAMI Injectors Whelen LED nav and strobes and rotating beacon Upper and Lower LED landing lights. EXtensive annuel done by Biggs Aircraft Ceramic coated paint AD's complied with. Airframe: TTAF: 4,730 Engines: Continental TSN: 4730 SMO...
...more
.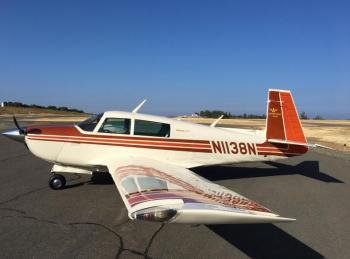 Airframe Time: 3005 Hours Engine Time: 553 SMOH in 2007 (Lycoming IO-360, 2000 Hr TBO) Propeller Time: 553 SPOH (C214 two Blade McCauley) Useful Load: 980 lbs Annual Due: March 2022...
...more
.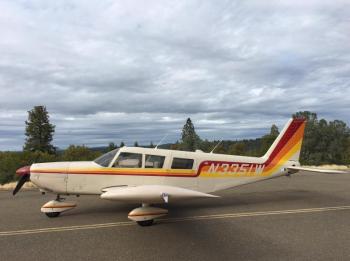 Airframe Time: 4700 Hours Total Time Engine Time: 320 Hours SMOH on O-540, 260 HP Lycoming. 2000 Hour TBO. (2017) Prop Time: 740 SPOH, on Hartzell two blade Useful Load: 1442 lbs Annual Due: November 2022...
...more
.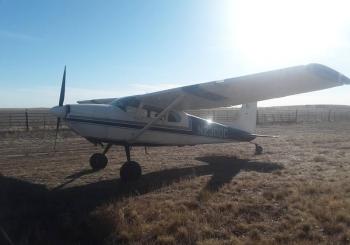 Airframe: TTSN: 4870 Engines: SMOH: 600 Props: 88in prop Don't miss the chance to own this aircraft. Click
here for more details.
.
This rare Cessna 182G has only 20 hours since overhaul 3400 hours TTAF. This is your chance to get a low hour Cessna that needs nothing but someone to fly it. It has better than average avionics, a great history and a seller who has attended to every detail. Airframe: TTAF: 3,400 Engines: TSOH: 20 The engine has only 20 hours since overhaul. It is a 0-470R. The aircraft has gross weight o...
...more
.
This wonderful aircraft is made by the world's largest producer of Light Sport Aircraft, Tecnam. It is powered by a 100 HP 4 Cylinder Rotax Engine. This aircraft has the ULS engine. It has a service ceiling of 15000 feet with a cruise speed of 118 knots and a never exceed speed of 150 knots. At only 809 pounds, it can carry a max useful load of 511 pounds. Its fuel capacity is a robust 29 gallon...
...more
.
Nobody makes a better aircraft kit than Van's. They are tough to find and this one will go fast. This aircraft comes with a recent annual and a paint job if desired. This aircraft was designed by a builder in NY and completed and upgraded by a CFI in Seattle area. Airframe: TTAF: 500 Engines: Lycoming Props: Prop has about 300 Hours...
...more
.
Pipistrel's Alpha Trainer has been out since 2012 and is one of the best training aircraft available in the United States. This aircraft is an affordable light sport aircraft that performs for a fraction of the cost of similar aircraft. It has up to date modern avionics and Pipistrel simplicity, all systems are modular and easy to replace. It appeals to a broad range of pilots but is a fantastic...
...more
.
New to the market is an extremely nice and upgraded Beechcraft Bonanza J35. With only 3,521 hours total time and newly upgraded avionics that include 2-G5s and a 440 IFD this airplane is ready for cross-country flying. Seller is upgrading to a light twin. Airframe: TTAF: 3,521 Engines: Continental SMOH: 974 1500 TBO Props: McCauley SPOH: 974 3 Blade...
...more
.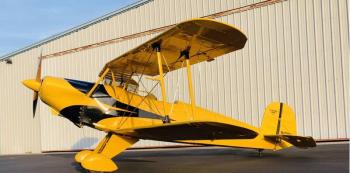 1952 CASA 131.1 Bucker Jungmann. Airframe: TTAF: 2150 hrs Engines: Lycoming IO-360 SNEW: 900 hrs Airflow performance fuel injection 2020 New B&C lightweight alternator 2020 Stainless hoses Christen inverted fuel & oil Krybus Engine mount Props: Hendrickson wooden Prop...
...more
.