---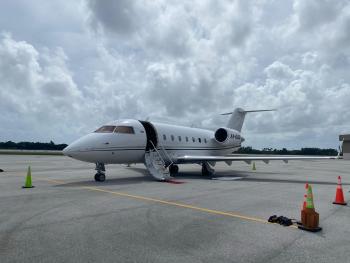 Beautiful aircraft inside and out, engines are covered on JSSI, no borescope due for another 2500 hours, FDR, aircraft available for immediate sale. Airframe: TTAF: 6262 Landings: 3046 Engines: TSN L/R: 6262/6262 CSN L/R: 3046/3046 JSSI, Enrolled when the Aircraft was at 1400 Total Time...
...more
.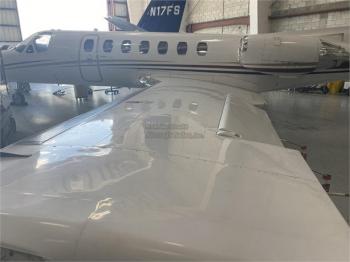 READY FOR END OF YEAR CLOSING!!! Fresh 1-4, Garmin G600SVT, GTN-750/650, Garmin Digital Radar, Garmin ADS-B, Garmin Audio Panel and Transponders, Aft Bag mod, TRS, Gross Weight Increase and FREON Air, Call Scott MacDonald Listing Broker 772-781-5900 Don't miss this end of year opportunity submit your offer today! Airframe: Total Time: 8,571 Total Landings: 8,347 Engines: 1580 SOH En...
...more
.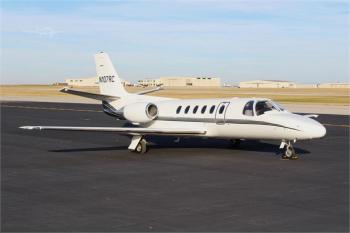 One of the most luxurious Citation SII's on the market available in partnership model, based in Kansas City (KIXD)! Airframe: Total Time: 0 ...
...more
.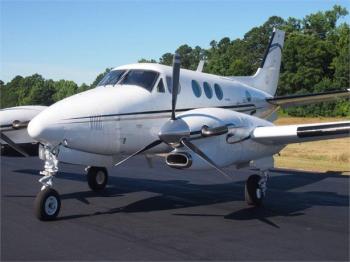 Airframe: Total Time: 7,065 Total Landings: 8,890 Engines: PRATT & WHITNEY PT6A-21 Time: 3600/2550 SOH...
...more
.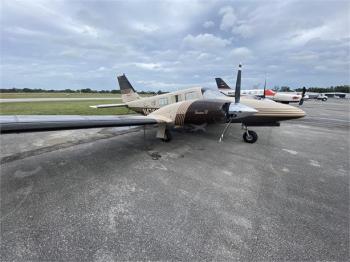 NEW to Market, Full Garmin Glass Panel with G-500 with SVT, GTN650 Touchscreen, Garmin GNS430W, GTX-330ES ADS-B, King KFC AutoPilot, EI Digital Engine gauges, FIKI, Factory O2, Club Seating, Newer Interior Airframe: Total Time: 3,555 Engines: Time: 1790 TBO: 1800...
...more
.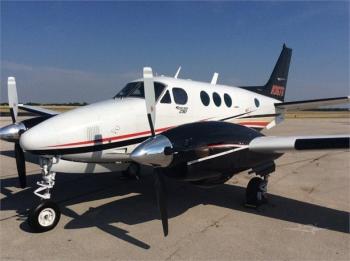 Financing Available. Recent HOTS and full garmin panel Airframe: Total Time: 11,918 Total Landings: 8,256 A real sharp and clean dash 21 powered C-90! No worries aircraft simple to operate and easy to care for! No surprises; and this one's got good Engine overhauls by factory in 2007! Recent HOT sections were completed with all new blades! Eye catching appeal and sports fresh inspections...
...more
.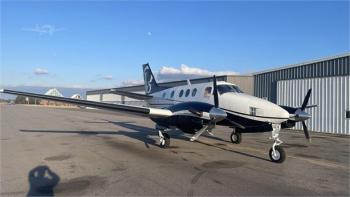 Brand New Paint November 2021!!!!. Engines are only 2,678 Since New, Super Low cycles Airframe: Total Time: 7,635 Engines: PRATT & WHITNEY PT6A-21 Time: 2678/2678 SNEW TBO: 3500/3500...
...more
.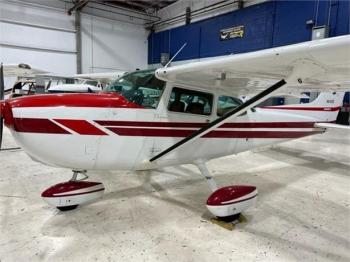 One of the nicest low-time Skyhawks you will find with only 1540 original hours! This Midwest aircraft has been hangar kept and Service Center maintained since new. Recent Garmin panel upgrade with custom backlit panel. Airframe: Total Time: 1,540 Engines: LYCOMING O-320-H2AD Time: 1540 Props: MCCAULEY Time: 1540...
...more
.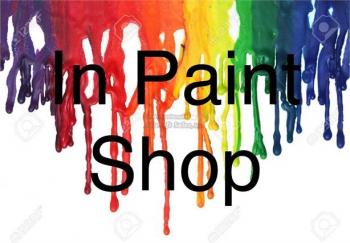 New Garmin Autopilot, Dual G5s, Garmin 430W, ADSB out, NEW Paint in Progress, Recent Leather interior, Dont Miss this opportunity to own completely Updated performer. Airframe: Total Time: 3,744 Engines: CONTINENTAL TSIO360FB1BN 642 Since Factory Reman Merlyn Black Magic Automatic Turbocharger Props: Time: 740 SPOH...
...more
.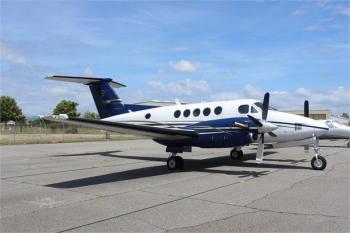 Total Airframe Time: 10,118 hours Total Landings: 9,790 Engines (P&W PT6A-41): TSOH TSHS TBO Left 3881 0 3600 Right 4161 0 3600 Propellers: TSOH Left 880 (Overhauled in Dec. 2016) Right 880 (Overhauled in Dec. 2016) Maintenance Aircraft is on AVTRAK for maintenance tracking. Inspection Phases 1 & 2 completed April 2020. Inspection Phases 3 & 4 completed April 2021. Landing gear overha...
...more
.